Hang on, if you think this year's rendition of Christmas Wonderland, is nothing different from its predecessors! This year, the much-anticipated fair (1-26 December) returns and pushes the limits to present new yuletide experiences to you right here in Singapore. Read on to find out what new and exciting things you can expect.
1. Award Winning Food at SAVOUR Christmas Wonderland (4-11 pm, Daily)
Treat yourself to an elevated dining experience with delicious treats from 10 award-winning and Michelin-starred restaurants, starting from $6. Some of the dishes worth trying out include the hay-smoked & soya sauce based Hamachi (amberjack) from the 2 Michelin Stars Shoukouwa, the rich and creamy Foie Gras Magnum from Saint Pierre (1 Michelin Star), and the Pumpkin & Salted Egg Sabayon from Pollen.

Hanamichi

Foie Gras Magnum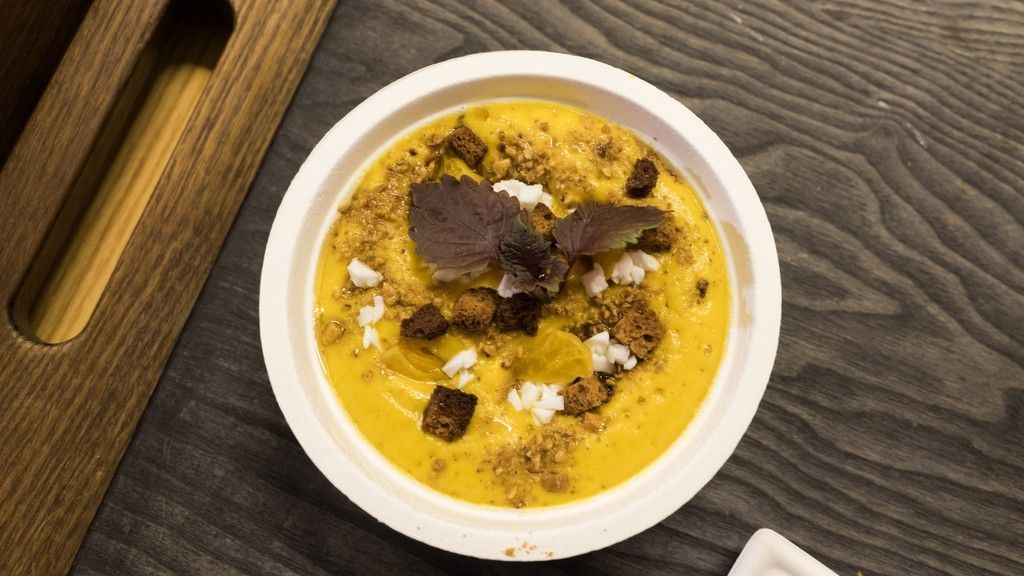 Pumpkin & Salted Egg Sayabon
Aside from the yummy nosh, there is also a specially-curated Wine Market for wine connoisseurs to sample wines from all over the world.
*Note that only SAVOUR dollars can be used to purchase food and drink from the SAVOUR Gourmet Village and cannot be used outside. SAVOUR dollars can be purchased onsite, or online with special priority passes available here.
2. Skating Under The Stars (4.30 pm-11 pm Daily) 
You might think we are kidding if we say you can ice skate under the company of starry stars. But hey, we are totally serious!  With the imported 240 square meters synthetic outdoor skating rink, now you can skate in the tropics under the stars (for the very first time)! 
Ticket price: $10 for adults/ $8 for kids (4-12 years old)
3. Performance by Circus Abyssinia (Every Tuesdays to Sundays from 1st-26th Dec, 5-10 pm)
Be prepared for a jaw-dropping circus spectacular! Circus Abyssinia Present Ethiopian Dreams promises to enthral with a mix of gravity-defying stunts, astounding skills and enchanting adventure. Featuring the inimitable Konjowoch Troupe, this is a surreal retelling of how the cast dreamed of the circus in a country without one and created a phenomenal new Ethiopian tradition.
Ticket price (available online and on-site):
$12 for adults/ $8 for kids above 0.9 meters in height
*Do note that separate admission ticket charges apply for entry into Christmas Wonderland.
4. Meeting Santa & the Possibility to Fly to Finland (5-10 pm Daily)
If meeting Santa is your dream since childhood, then you must not miss visiting the Santa's Grotto. Stepping into the Alpine house, you get to meet Santa face-to-face and take funny shots together. Remember to look out for other Instagram-worthy installations such as the 2.4-metre tall reindeers, complete with a sledge. 
Hang on, if you think the Grotto is not worth visiting or it's just too childish! For there will be a daily lucky draw, where over 100 prizes such as free carnival rides, games, F&B vouchers and Circus Abyssinia will be given out! The wonderful news is all lucky draw ticketholders will stand a chance to win a Grand Prize of a trip for 2 to Lapland, Finland! Now we say, run to the Grotto!
5. Witnessing the Luminaire Christmas Tree (1st -31st Dec, from 7 pm Daily)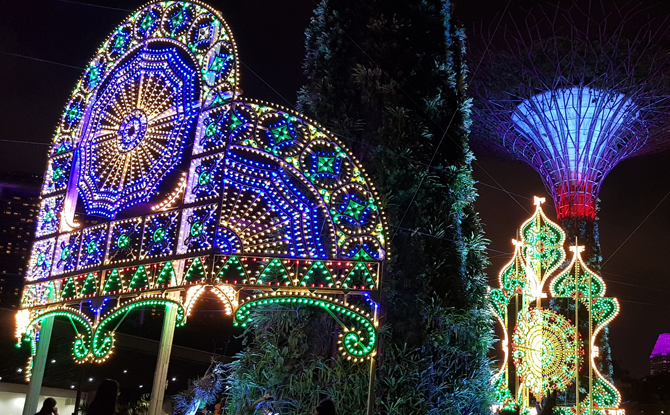 Besides fixing your eyes on the event's signature attraction- the 7 storeys high Spalliera, do look closely at the sculptures too! For a 13 metres, luminaire Christmas tree will be included in the sculptures for the very first time.

6. Taking Part in Free Festive Workshop
This year free Festive Workshops will be conducted for the first time at the all-new Mistletoe Alley. Visitors can look forward to creating unique mementoes such as paper sculptures, terrarium, apothecary, and textile printings. Be quick to secure your slot here for slots are limited.
Other than the above mentioned, here are some other entertainments to look forward to:
Shopping at Festive Market
The European-style Festive Market returns at this year's Christmas Wonderland at Supertree Grove. Shop with vendors such as the Bacteria Street, Collaboration Tea, Plain Supplies, and Zotelier, and ease your hunger with pocket-friendly foods like ones below: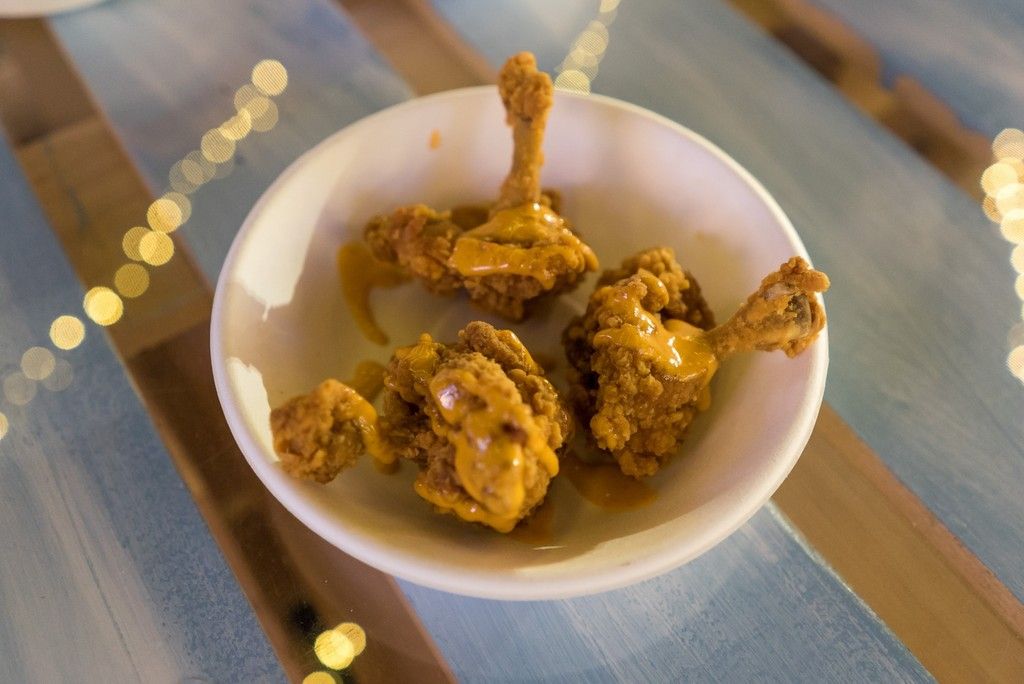 Playing with Snow During Blizzard Time (1st -26th Dec)
Bask in the festive atmosphere with your loved ones by revelling in the wonder of "snow" at the tallest luminaire, the Spalliera. Remember to take IG stories of the beautiful moment!
Here are the "Snow" timings: 6.50 pm, 7.55 pm, 8.55 pm, 10 pm and 10.30 pm daily (1st to 26th December).
Catching the Spectacular Light Show (Garden Rhapsody)
If mass singing under the dazzling lights is your kind of thing, then head straight to the Supertree Grove to catch the magnificent light show and sing along to your favourite Yuletide tunes.
Show timings: 7.45 pm & 8.45 pm daily (1st -26th Dec).
Click on the video to find out more about the Christmas Wonderland
Christmas Wonderland 2017
Dates: 1 to 26 December 2017
Time: 4 pm to 11 pm daily

Admission charges apply with additional charges for some attractions within the event grounds.