Though the Dragon Boat festival is a traditional celebration, yet you don't have to be outmoded with your rice dumpling choices. This May add some new lease of life to the annual celebration by grabbing one of these dumplings.
Black & White Glutinous Rice Dumpling with Mao Shao Wang Dip (Min Jiang)
Hands up if you secretly look forward to the Durian Fiesta each year. This year get prepared to drown into more durian goodness with the rice dumpling created by Min Jiang Restaurant. We totally love how the restaurant pairs the seemingly dull looking kee chang with aromatic Mao Shan Wang dip. This combination instantly livens our palates and gastronomic adventures. And trust us when we say one is never enough, get 2 pieces at $17.10.

Credit: Good Wood Park Hotel
For the "spicy" lovers, lay your hands on the "Har Bee Hiam" dumpling, which comprises of aromatic homemade rempah of dried shrimp and chillies.
Classic Pork Dumpling with Preserved Vegetables (Hai Tien Lo)
Honestly, we always thought that the perfect combination for the "pork with preserved vegetables" is a bowl of piping hot congee till we tried the rice dumpling at Hai Tien Lo. Specially created for the Dragon Boat Festival by Executive Chef- Lai Tong Ping, we just couldn't get enough of the mellow salty flavour. This dumpling is definitely a joyful contemporary twist for us. Bring back some nostalgia at $8.80 (per piece).

Credit: Pan Pacific
Ginseng Chicken with Red Dates Rice Dumpling (Man Fu Yuan)
Annyeong-haseyo! If you're in love with everything Korean, then you definitely need to try this dumpling. Inspired by popular Korean- Samgyetang, the nourishing dumpling is encased with tender chicken, red dates, and of course premium Korean ginseng. All we could say is Mashisoyo 맛있어요! Pamper yourself with this dumpling at $10.80 (per piece).
Credit: Man Fu Yuan
Kurobuta Pork with Chestnut & Black Garlic Rice Dumpling (Wan Hao Chinese Restaurant)
Ever bit into a piece of leathery, dry pork or tenderloin that you simply can't swallow? Thank Goodness, with the Kurobuta Pork Rice Dumpling from Wan Hao Chinese Restaurant you can rest assured that you will only be biting tender and juicy pieces of pork (and yes they're air flown in from the USA). The dumpling offers a bursting flavour with smoky roasted chestnuts, black garlic and kidney beans which leave us craving for more. Get yours at $18 (per piece).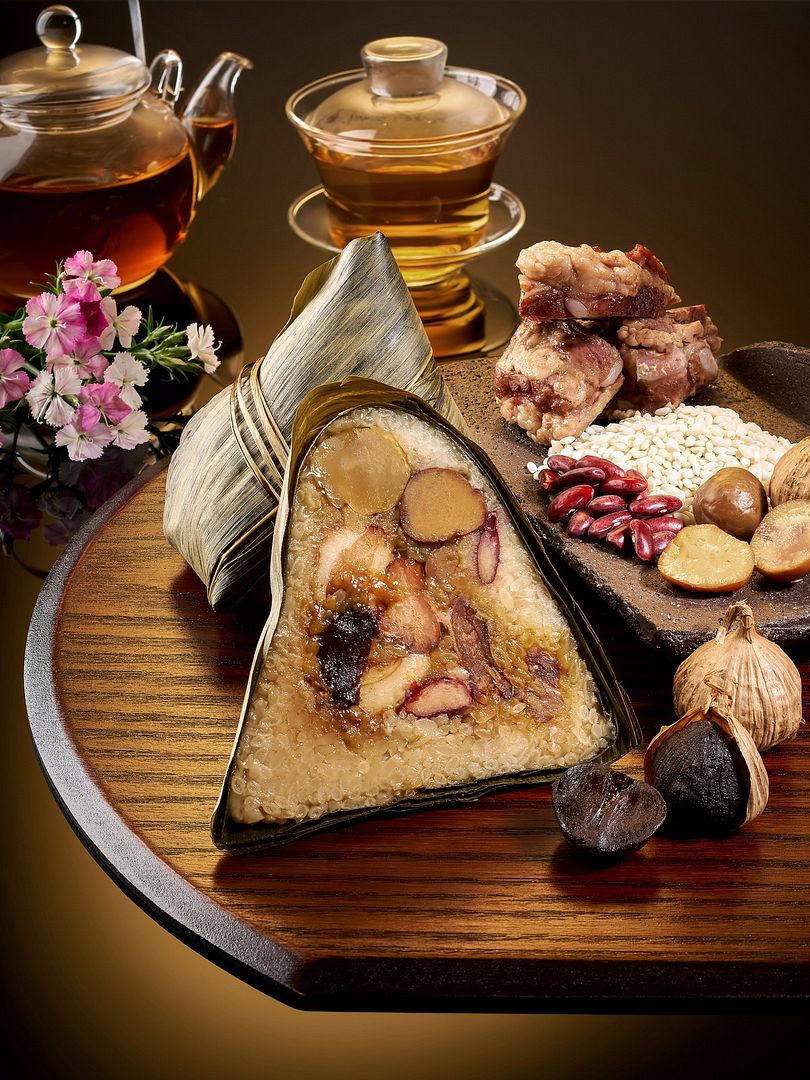 Credit: Little Miss Tiam Chiak
London Duck X.O. Sauce Rice Dumpling (Golden Peony)
This year the award-winning Chinese restaurant upgrades its' signature London Duck game and brought us an exquisite rice dumpling completed with pieces of succulent roast duck. Oh before we forget, there are chunks of melt-in-your mouth braised pork and juicy mushrooms wrapped in the glutinous rice too. Now at $18.80 (per piece), you can have the best of both meat worlds! Don't forget to dip your dumpling in the X.O sauce!
Credit: Golden Peony
For the health conscious, we recommend going for the equally delicious Wholesome Vegetarian Multigrain Rice Dumpling ($12.80) with mushroom and black truffle, or the Golden Pumpkin Rice Dumpling ($8.80).
Wagyu & Matsutake Mushroom Rice Dumpling (Li Bai Cantonese Restaurant)
Because having that slab of Australian Wagyu beef on its own is too mainstream, that's why the talented chefs at Li Bai actually incorporated it into the rice dumpling. And great news for the Japanese cuisine lovers, the humble dumpling packs bits of juicy Matsutake mushroom. For the uninitiated, the mushroom is not your everyday normal mushroom, in fact, it comes with a high status and may be in the same league as caviar and truffles.
With prices at $48 (per piece), all we could say is this is really an "atas" dumpling.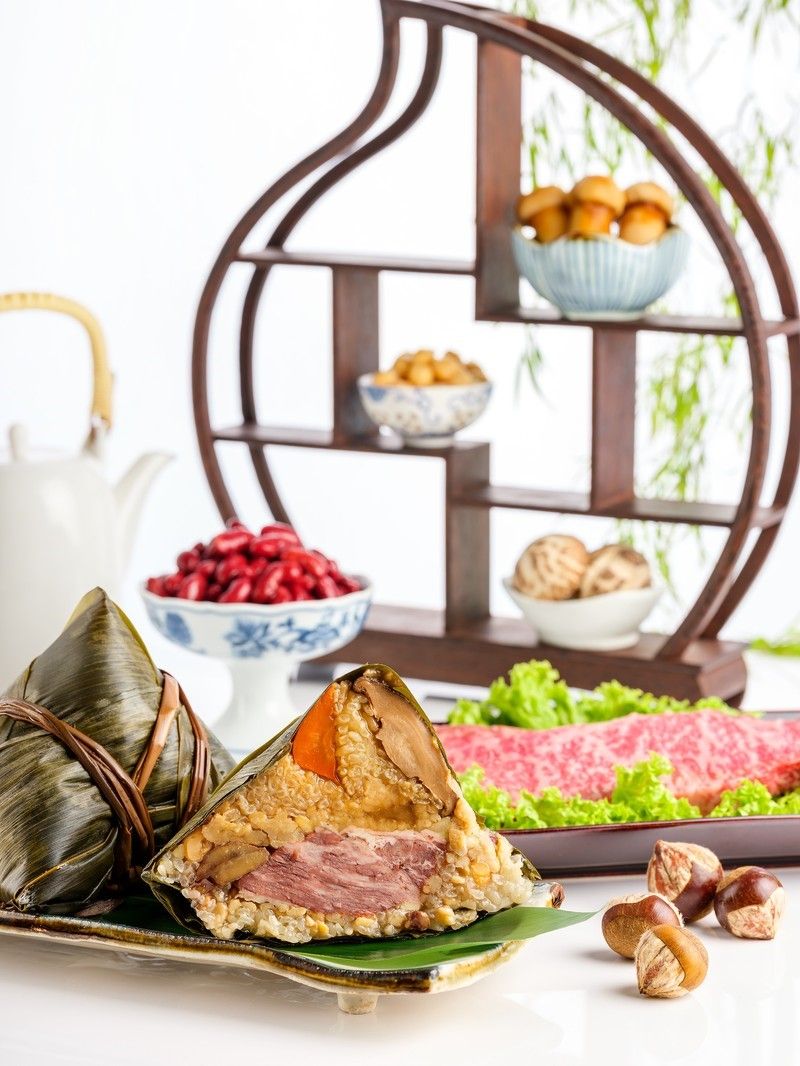 Credit: Li Bai
If you still prefer the traditional rice dumplings, no worries, we got your back!