Start the summer vibes rolling with BreadTalk's exciting fruit-centric range that brings a fruity fiesta right to you. Launching on 1st June 2019 across all BreadTalk stores in Singapore, join in on the fruity extravaganza by taking home these new creations that feature a variety of refreshing fruits in delectable Danish pastries and cakes.
Create Your Summer Party Platter with Six New Danish Pastries
BreadTalk celebrates the season with a variety of new Danish pastries in sweet and savoury flavours, that bring to mind a breezy and refreshing Summer escape, as well as the warmth and radiance of the season respectively. Featuring various tropical fruits such as pineapple, orange, and longan, the Danish pastries form a delicious and fuss-free party platter.
Take your pick from a range of three sweet pastries; Peachy Strawberry Joy, Blueberry Frolic, or Longan Burst.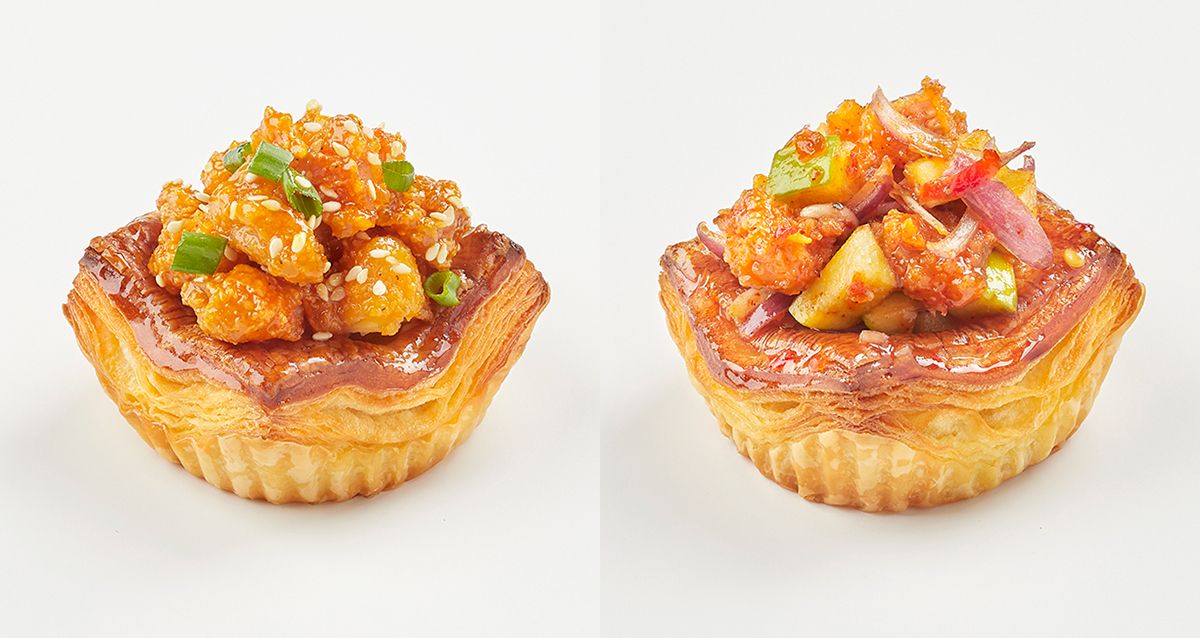 The peckish can choose from the savoury options; Apple Chicken Zeal and Orange Chicken Zest, that seek to tantalise taste buds with an interesting mix of everyday fruits and tasty diced chicken.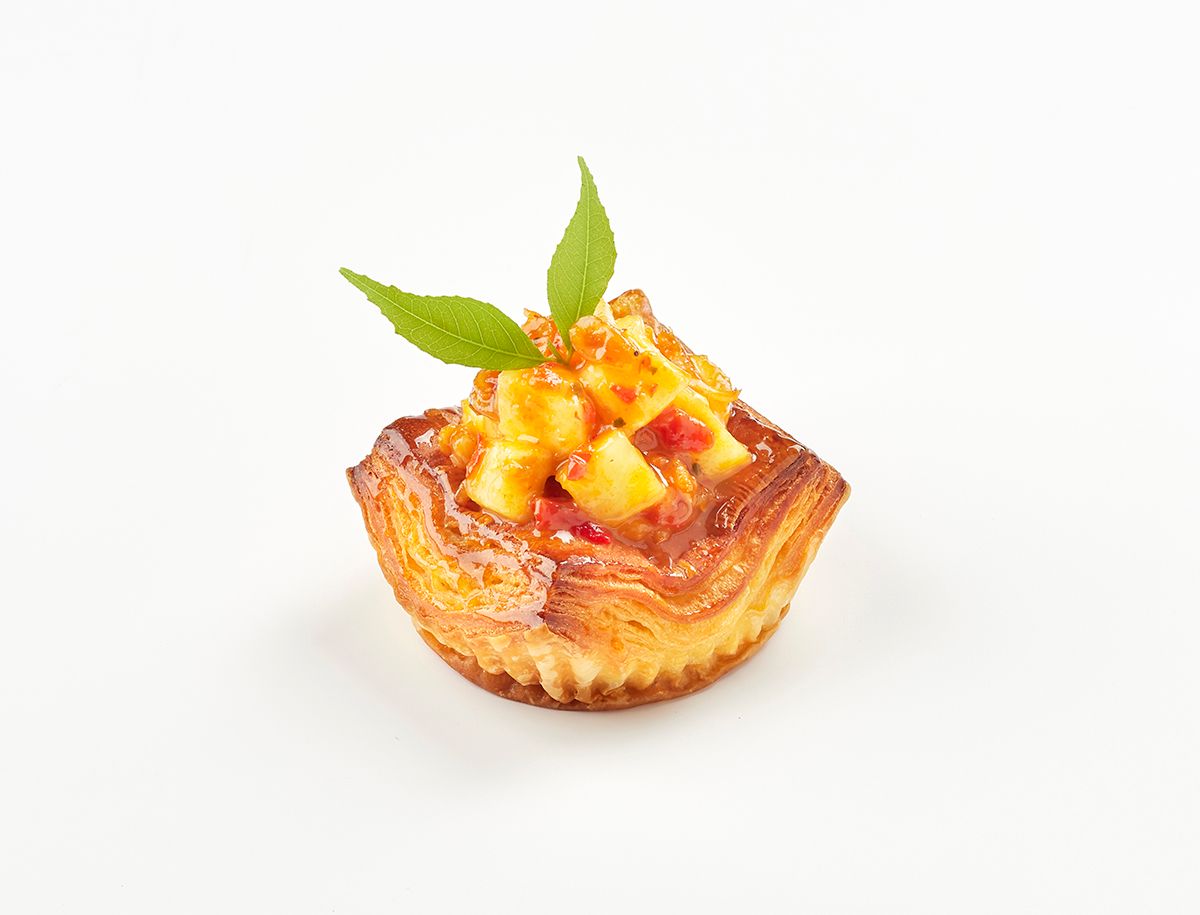 The Pineapple Spice takes the appetising selection up a notch with a mix of diced pineapple drizzled with spicy Thai bean sauce and coated with sweet chilli sauce that enhances the fresh flavours of the pineapple.
Irresistible fruity cakes with a twist
Focusing on the tropical favourites – banana, pineapple and strawberry, BreadTalk offers three decadent cakes for your summer indulgence.
Aloe-ha Pineapple combines the juiciness of aloe vera and pineapple to bring a taste of the tropical season with every bite. A pairing that is unexpected yet delightful, this vanilla chiffon cake is also dressed with smooth cream and embellished with pistachios and flowers made from pineapple slices.
Look no further for a fruity and chocolatey delight with Bananas over Chocolate, a chocolate chiffon cake elevated with 55% chocolate cream and wholesome banana slices.
This pink-hued Strawberry Roll makes a pretty summer dessert. Made with fresh strawberries, strawberry jam and light fresh cream, this delightful confection can be enjoyed with loved ones or on your own!
Promotions
1. 6-pc Danish Party Platter for $8.80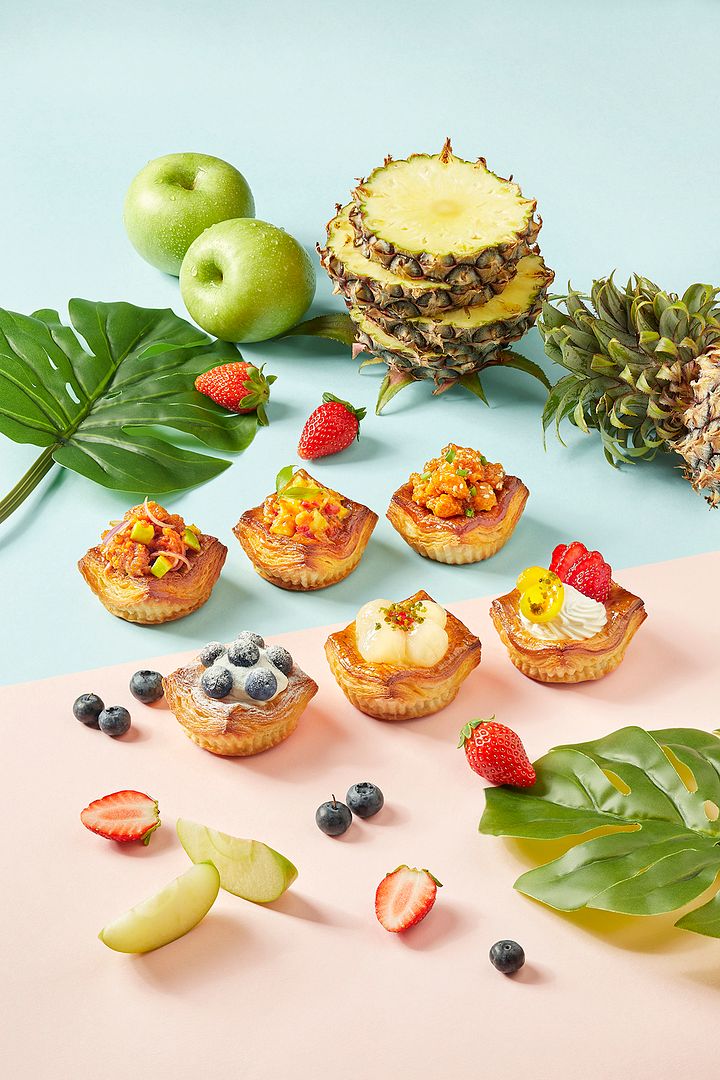 Throw your own fruity fiesta with a platter of six Danish pastries for $8.80 (U.P. $10.80 - $12.00). The promotion is available at all BreadTalk outlets from 1 June to 30 June 2019. Flavours subject to availability, while stocks last.
2. Registered Friends of BreadTalk Rewards: $3 OFF Bananas Over Chocolate and Aloe-ha Pineapple
From 1 June till 30 June 2019, Friends of BreadTalk Rewards can enjoy $3 off Fruity Fiesta cakes - Bananas Over Chocolate and Aloe-ha Pineapple. This promotion is valid for redemption at all BreadTalk outlets except United Square, Singapore Cruise Centre and Jewel. Redeemable via the e-voucher in the card or mobile app.