Good food doesn't have to be sinful, and healthy food doesn't have to be expensive and yucky. This week, with just $20 in our purses, we took a leap of faith, and set foot in Orchard Station in search of nutritious & yummy food.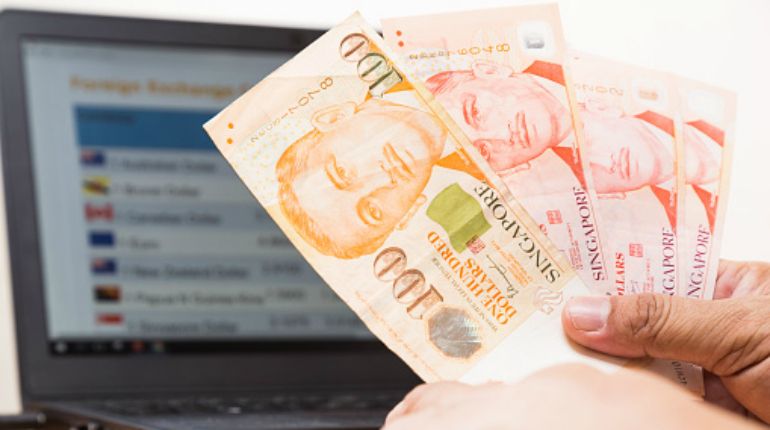 Credit: Istock
Being in the bustling shopping district, scarcity of food choices is definitely not our problem. The real challenge is finding one that doesn't send our calories down the drain, and transport both our taste buds and piggy banks to cloud ninth. We were elated to find Yonehachi.
Yonehachi
Yonehachi hails from Japan, and it specialises in okowa, a kind of steamed glutinous rice that is often mixed with ingredients such as bean, chestnut or seafood. The rice is sourced from northern Japan like Iwate and Akita, and according to oriental medicine, it possess warming effects that benefit the spleen, stomach and digestion.
Credit: Goinjapaneseque
Types of Meals Available
The shop offers 4 kinds of Okowa- Red Bean, Chestnut, Salmon and Scallop which you can order for $7.80 (200 gram). For the adventurous souls, remember to check out the seasonal selections such as Mentai Bamboo Okowa and Hotate Curry Okowa.
If you are looking for something more filling, you could opt for either of the 4 meal sets- Shokado Set, Grill Set, Okowa Set or Soba Okowa Set. These sets come with an interesting mix of sides such as seasoned french beans, simmered vegetables, hijiki seaweed and more. Prices ranges from $6.80 to $15.80.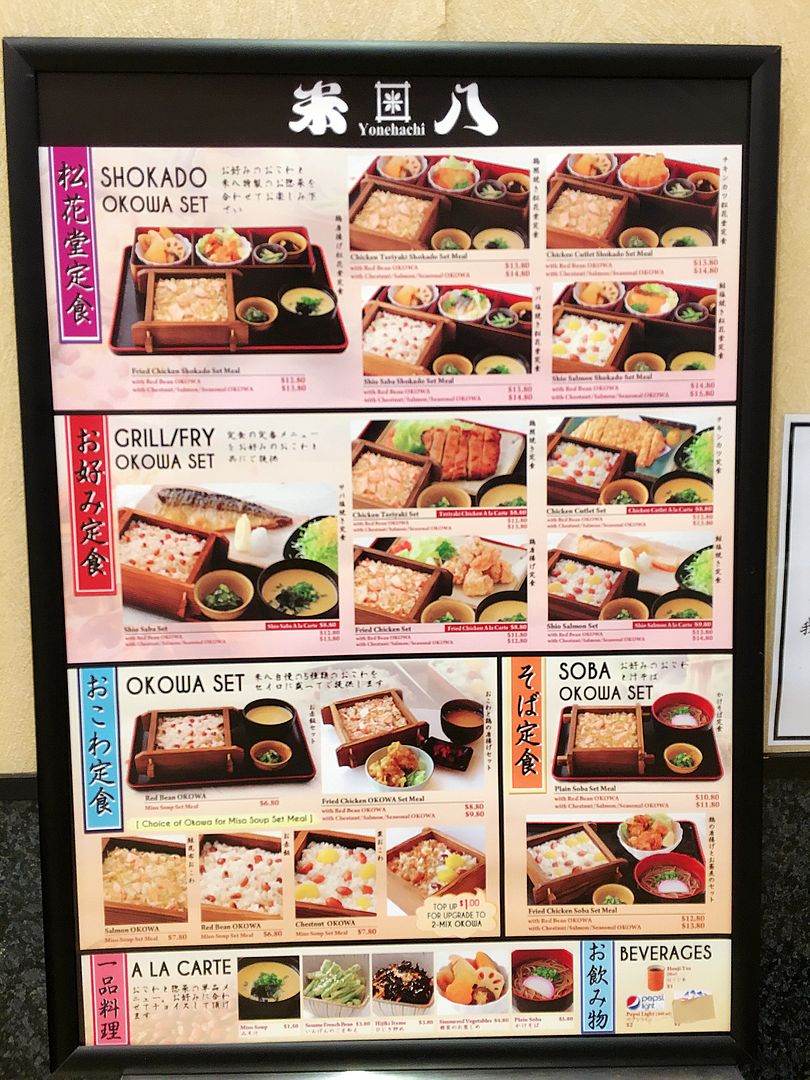 We ordered the Salmon Shokado Set with Red Bean Okowa ($15.80), Unagi Set ($13.80) and Shio Saba Set ($13.80).Before digging in, we did our mandatory instagram shot and "crunched in" to keep our calories in check.
What We Like About It
Soup is Included
We were grateful for the miso soups that came along with our sets, for we know we will be clocking in lesser calories at the end of the day. Studies show that having a bowl of soup prior to the mains help reduce total calorie intake by 20%, whilst increasing fullness.
There is at Least 1 Green
Fulfilling the daily fibre requirement might be difficult for some. Thankfully, Yonehachi solved that for us by including at least 1 green in their set menu. For some, there were even 3 different kinds of colourful vegetables. This provides a good mix of antioxidant. We liked the fact that, the vegetables were cut in bigger pieces, which help to increase mastication and enhance satiety.
Portion Control
The set meal is neatly present in small bowls, hence this sort of provides a built-in portion control. For instance, in the unagi set shown below, the piece of unagi is palm sized, and the rice is only ½ filled.
Nutritionally Balanced
Finding a meal that is nutritionally balanced might be difficult. We were glad that the set menu that Yonehachi offers comprise a good mixture of carbohydrate, protein, fibre and healthy omega 3 fatty acid that obviously makes our palates very happy.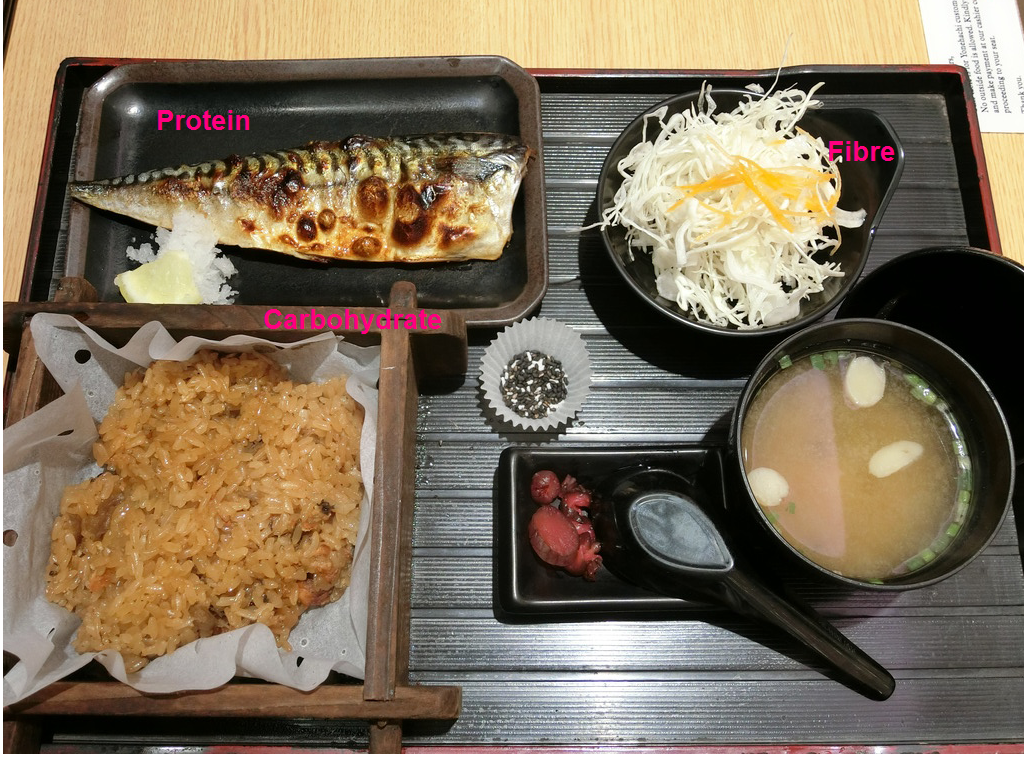 Careful Usage of Seasonings
One thing we noticed about Yonehachi was, most of the ingredients were very lightly seasoned or not seasoned at all. This is really a bonus, as it enables us to taste the true flavour of the food, without being overloaded with sodium.
If you happen to be at Orchard next time, and want something yummy, healthy and pocket friendly, remember to visit Yonehachi at:
Takashimaya Food Hall
391 Orchard Road, B204-1/2 (S 238873)
Operating Hours: 10 am to 9pm
Contact: 6333 8227
No reservations