Do not be dismay, if you did not get your leave approved to scoot off to somewhere magical this Christmas. For Santa has heard your ranting, and that's why he is bringing the wonder of Christmas all the way from the land of beers to you in the form of Brotzeit German Christmas Market!
To create the bustling ambience of the beautiful German's market streets during Yuletide, Brotzeit will be setting up Christmas market displays across all its outlets. One can experience the joy of shopping at real German Christmas markets with wooden huts all decked out with gifts like the roasted caramelised almonds, Haribo Christmas advent calendar, beer hampers, Christmas teas and fun party buttons.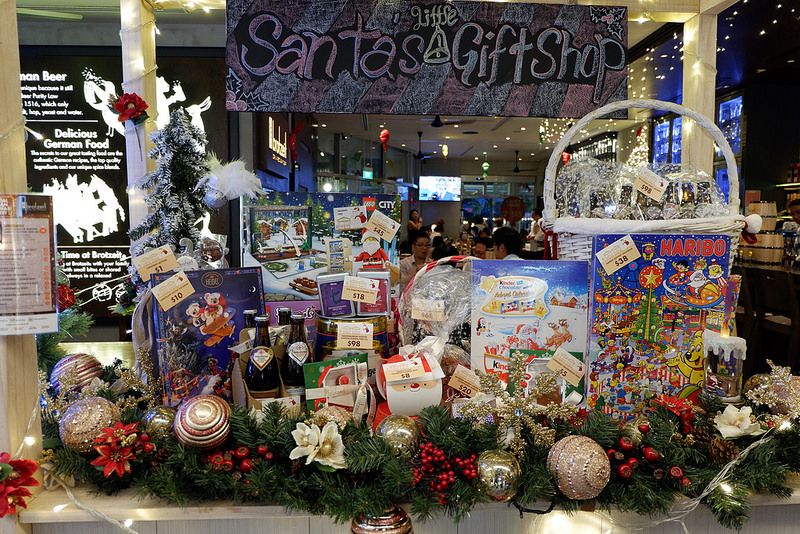 Other than the festive goodies, one can also expect to be tantalised with various mouth-watering products such as the following:
5 Litre Keg of Weltenburger Barock Dunkel ($98)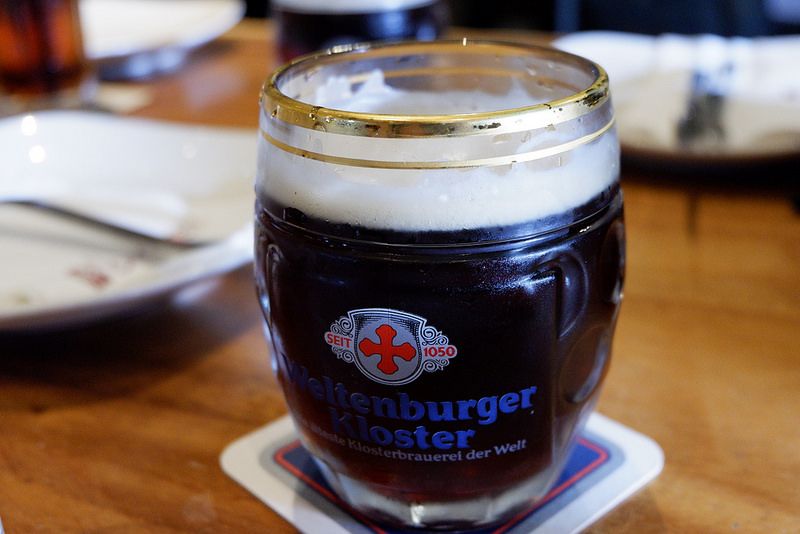 Do not judge a book by its cover. Though the jug of beer might look all dark, yet it is brewed by a Benedictine monastery that has existed for nearly 1,000 years in Bavaria, and has clinched many gold medals at the World Beer Awards. We love the beer for its smooth and creamy finish.
Venison Sausages ($26) or Veal Sausages ($24) 
These sausages are served with braised red cabbage and mashed potatoes, and the chefs at Brotzeit proudly serve up their version with a special touch of orange, cinnamon and cranberry. 
Christmas Platter ($138)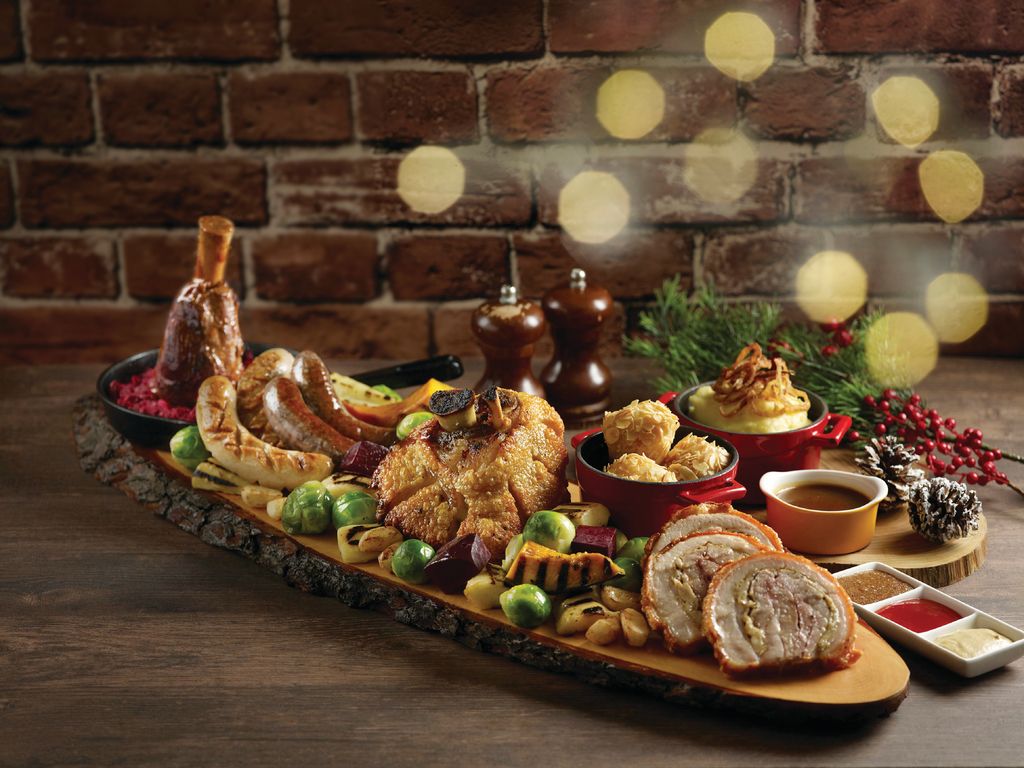 If your group is large, then the platter is a must! The roasted pork knuckle is definitely the limelight of the platter. It is marinated with beer, and then prepared over 48 hours to achieve succulent and tender meat beneath crispy, golden-brown skin. Other accompanying sides include alongside braised veal shank, grilled venison and veal sausages, and roasted pork roulade. 
Braised Veal Shank with Truffle Mash ($39)
Using baby veal specially imported from Germany that has been marinated in beer and cooked till fall-off-the-bone tender, we are sure this dish will be a hot favourite among your family.
Schupfnudeln ($21)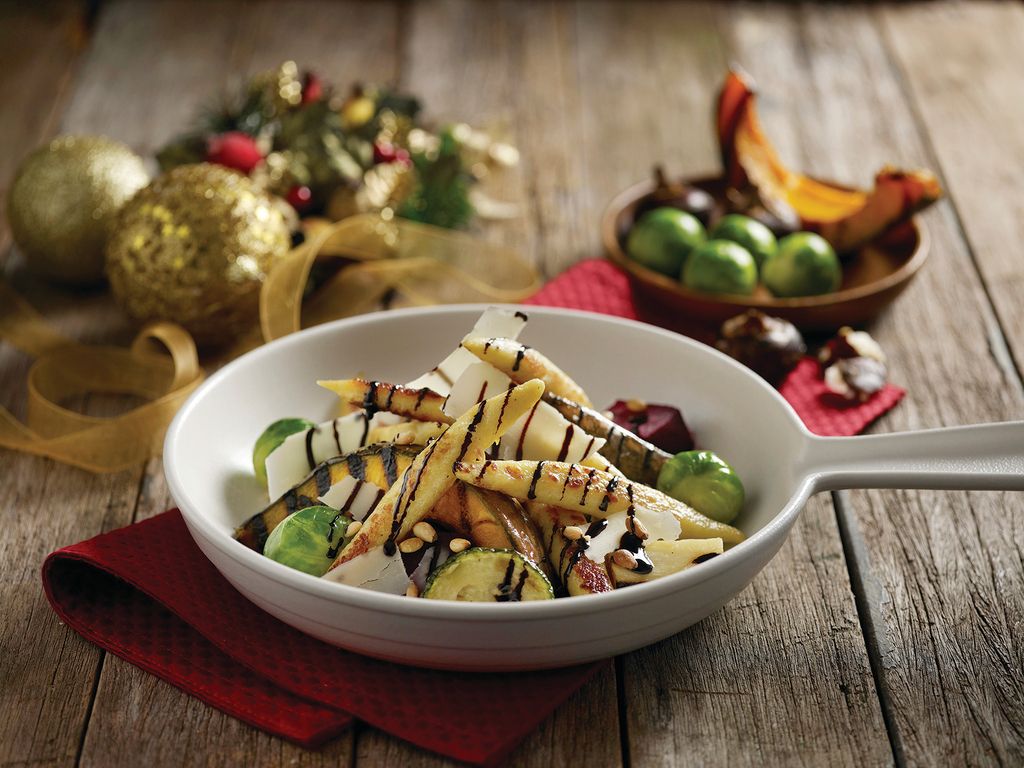 With pan-seared potato made noodles and colourful winter vegetables such as sautéed spinach, brussel sprouts, and beetroot, this particular dish not only find delight with our IG feed but also won over the hearts of our vegetarian friends.
Christmas Dessert Medley ($29)
For those with sweet tooth, be sure to order this. Made up of toasty apple strudel drizzled with warm vanilla sauce, chocolate cake, and gingerbread-infused crème brûlée, this medley certainly promises a sweet delight. 
Are you already tempted to visit the Christmas Market? Hang on, here's a special deal for you! Priced at just $48 per pax, enjoy free flow of Brotzeit's best draft beer for 2 hours or the Christmas package that offers the Christmas Platter, a Christmas Dessert Medley and 2 x 0.5-litre draft beers for only $58 per pax.
The Christmas market and menu is available from 16 November to 2 January at various Brotzeit German Bier Bar & Restaurant outlets.