The fact that our local youtuber, Gregory Shampoo bothers to produce an entire video dedicated to ordering Economic Rice, shows how important the dish is in Singaporeans' hearts. And yes, the appearance of articles like debunking the Economic Rice's myth, and ways to indulge in the dish healthily, just reiterates the nation's love for the dish.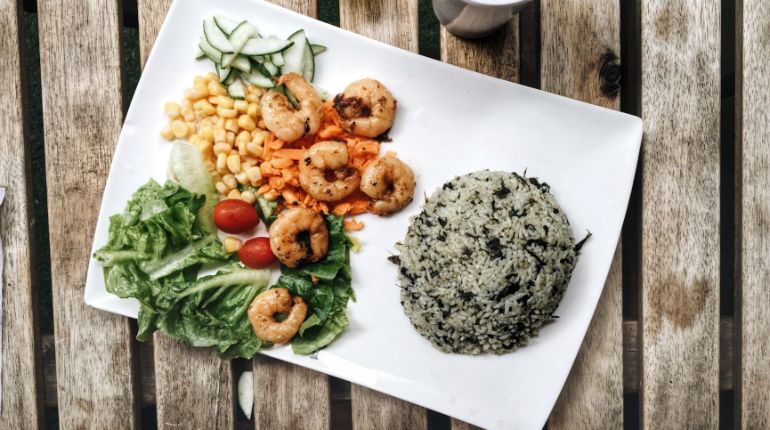 Truthfully, our team has such immense adoration for Economic Rice (a.k.a Chap Chye Peng, CCP) that we are willing to fork out more than $8 for the ones at The Lawn. Before you dismiss us as being irrational, below are every reason why we are willing to spend our pennies.
Kiss Goodbye to the Hassel
Being nestled among the lush greenery of trees in Biopolis, the eatery is indeed a warm enclave that offers a welcomed deviation from the modern architectures.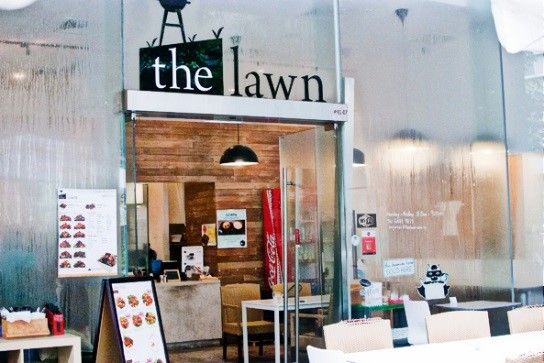 Credit: Gninethree
If you ever experienced the frustration of pointing at a particular dish for n th times, only to have the CCP uncle picking up the wrong dish, or tiptoeing to get a full view of the dishes available; rest assured that at The Lawn you can bide goodbye to all these hassle. You just have to pick up the order sheet, select your preferred ingredients, and wait to dig in. 
Innovative Creations
Being a team of "hard core carnivores", we were delighted to find different meat options from the regular CCP ones like, Cajun Chicken, Balsamico Pulled Duck, Butter Seared Dory, Ben's Beef Rub, and Char-grilled Prawns. In fact, we had so much fun competing with each other to be the most "perfect mixologist" by creating the yummiest CCP combination with sauces such as, Maple Peanut (Sweet), Manly Mango (Sour), Wasahonie (Tangy), and Perky Sesame Ginger (Umami).
Credit: Chiamhuiy
Healthier CCP
Our team chose to customise our own CCP (prices start from $8.90), which comes with 75 grams of rice, 1 grill, side salad, and 1 dressing.
We picked the Butter Seared Pacific Dory, and Char-grilled Prawns as our grills, and were impressed that they came with olive rice (added health benefits). For the uninitiated, studies has shown that the oleic acid found in olives can help to decrease blood pressure by altering the signalling patterns at cellular membrane level. Additionally, residue from olives were found to increase the blood level of glutathione- the most powerful antioxidants in the body.
Credit: Ms Skinnyfat
Many times, we only pick one kind of vegetables for our CCP, and often, the portion served are too little for us to truly enjoy the health benefits. We were impressed that our cutsomised CCP comes with ½ plate of colourful salad. Doing so, actually "forces" us to consume enough vegetables, along with an assortment of nutrients which work synergistically to ensure wellness. Thankfully the vegetables were not drenched in oil like the ones at most CCP stalls.
For the calorie conscious, you will be overjoyed to learn that both our Butter Seared Pacific Dory CCP, and Char-grilled Prawns CCP contains 382, and 421 calories respectively. And yes, this is lower than our regular CCP (white rice, 2 vegetables, and 1 meat) which packs 520 calories. 
Post-Meal Shopping
With the wide array of healthy nuts and seeds ($3.50 to $16) at The Lawn, our team managed to cheer ourselves up with a "mini" window shopping prior to returning to our office. Some of the ones that caught our attention include the Tom Yum Kaffir Lime Nuts, Rosemary Pepita Seed Mix, and Hazelnut Blackforest Granola. You can also choose to purchase some butter ($12- $16) for your daily bread. In fact, we were intrigued with both the Longan Macadamia Butter, and Chocolate Coconut Hazelnut Butter. 
Tips for Your CCP Indulgence
Chew Slower
Chewing each bite twice as much as you normally do allows you to feel fuller on less food, thus preventing overeating
Put Away Your Phone
People who are glued to their phone during meals tend not to remember their meal well, and feel less full. Solve this by eliminating distractions and focus on your food.
Put Your Fork Down Between Bites
Slowing your pace at meals give your brain enough time to register fullness, and allow you to consume fewer calories a meal.
The Lawn at Biopolis
31 Biopolis Way
#01-07 Nanos
S(138669)
Mon - Fri 1115am - 9pm
Sunday 10am - 4pm
The Lawn at Shenton
8 Shenton Way
#B1-11, AXA Tower
S(068811)
Mon - Fri (1030am - 9pm)