Esquina located in Jiak Chuan Street is a Spanish restaurant that specialises in contemporary cuisine in Singapore. It is one of the hottest Spanish tapas restaurants in town with an open kitchen and 16-seater bar counter on the ground floor and tranquil dining setting on the second floor.
Before I head down, I did a quick google search about Esquina. The online reviews are generally positive and good. I am so excited to dig in on the day itself.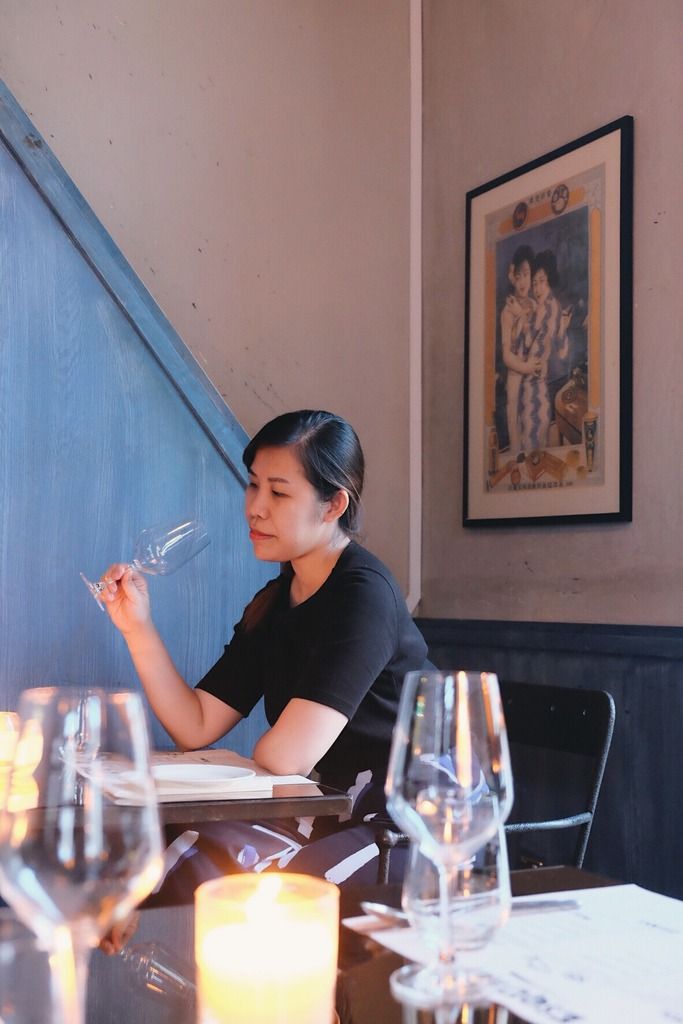 Here are the dishes we tried during our recent visit:
Esquina's Spanish Omelette S$6.00++ each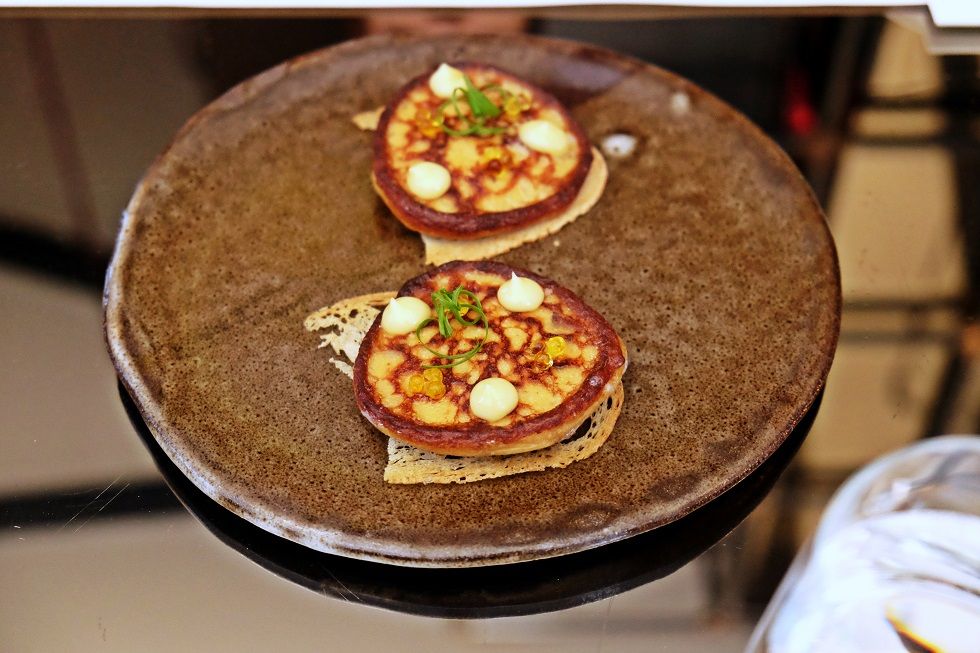 This is a traditional dish from Spanish with comprises of confit onion, potato, olive oil caviar on the crispy thin layer of bread. This dish is meant to be served as an appetizer. The omelette tasted soft and fluffy on the inside and does not taste like the usual omelette.
Potato and Black Truffle Gratin S$20.00++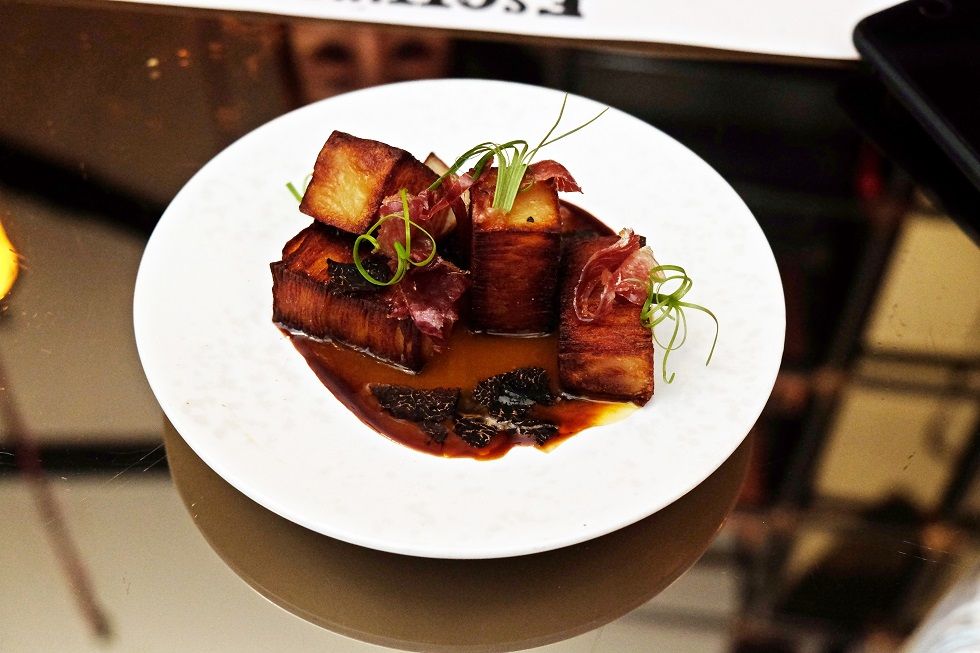 My dinner partner and I went "OMG! This is soooo good!". The deep-fried potatoes are sliced paper-thin and covered with burnt onion sauce, organic egg yolk, Iberico ham and finished off with layers of luxe black truffle. The layers of the potatoes with hint of smokiness are truly amazing, especially when we had it in spoonful sizes.
Sea urchin & Lobster Paella S$32.00++
From the "Sea" section, we decided to try Sea urchin and lobster paella with saffron aioli and crunchy snow peas. The iconic Spanish Paella has the lovely texture and the sea urchin and lobster meat added flavour to the dish. It is truly a satisfying main course of its own.
Braised Beef & Pork Cannelloni S$28.00++
Next, we have the Braised beef, pork cannelloni and foie gras wrapped with crepe béchamel and garnished with manjimup winter truffle. Savoury, rich and a very strong-flavoured dish.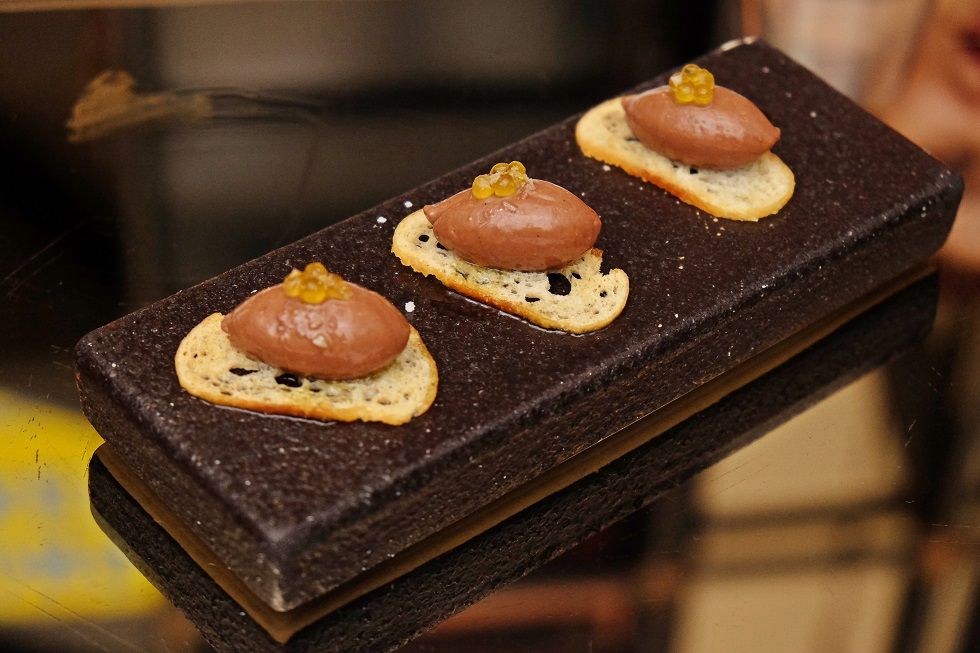 Once we are done with our savouries, we were served a complimentary mini-bites dessert for palate cleansing.
BBC S$15.00++
Lastly, we tried "BBC" which was recommended by the staff. This dessert comes with banana, beer ice-cream (did you hear that? It's BEER ice-cream!) and drizzled with warm caramel sauce. It is very unique, especially with the brilliant combination of the elements in the dish. Indeed refreshing and definitely a pleasant surprise to end the meal with!
Before I forget, here are some healthy eating tips that I sneaked in that you can try too for your next dinner date:
1.Taking time to chew my food. It actually takes a few minutes for our brain to tell our body it has had enough food, therefore by eating slowly it helps to avoid overeating.
2. Trying to eat with my non-dominant hand. You might think it's weird, but doing so actually disrupts my usual eating regimen, and forces me to eat slower and more deliberately. In fact, research even showed that this method reduces the food intake by 30%.
Esquina
16 Jiak Chuan Rd
Singapore 089267
Tel: 6222 1616