PERRIER has recently launched 3 limited edition bottles, which, are so wild that you have to catch them before they are gone.
Other than piecing the faces of the animals (lion, tiger and wolf) from the urban jungle together, the glass bottles are also sleeved with UV ink which, reveals the dark side of them when you shine them under a UV lamp system.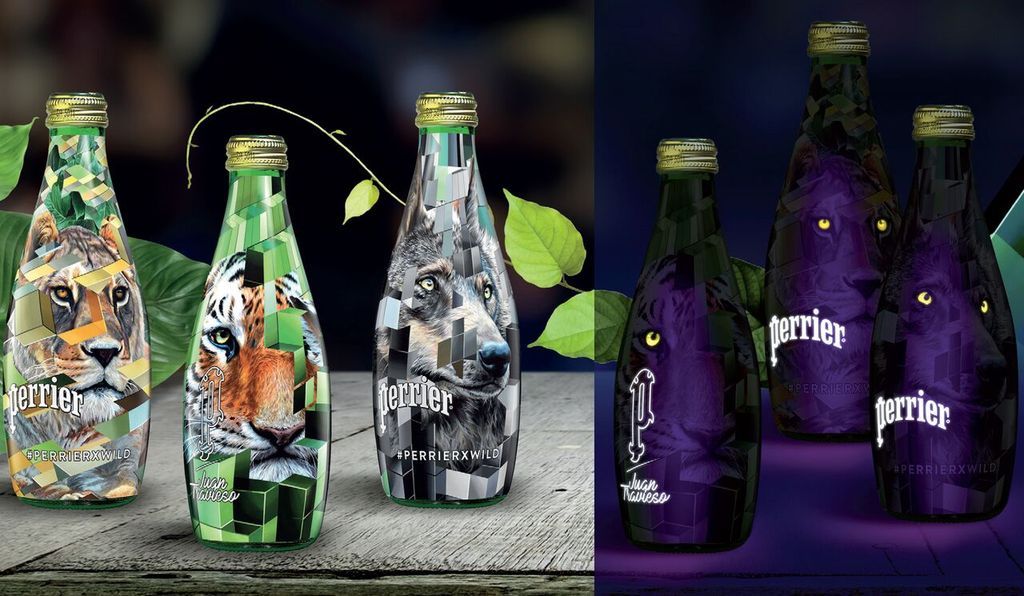 Credit: PERRIER
PERRIER has also collaborated with three different restaurants and a range of cocktails and mocktails were introduced.
San Souci ($14) and Mexican Summer ($14) can be found at Casa Poncho while Wild Colada ($20++) and Pear & Peach ($20++) can be found at Oxwell & Co.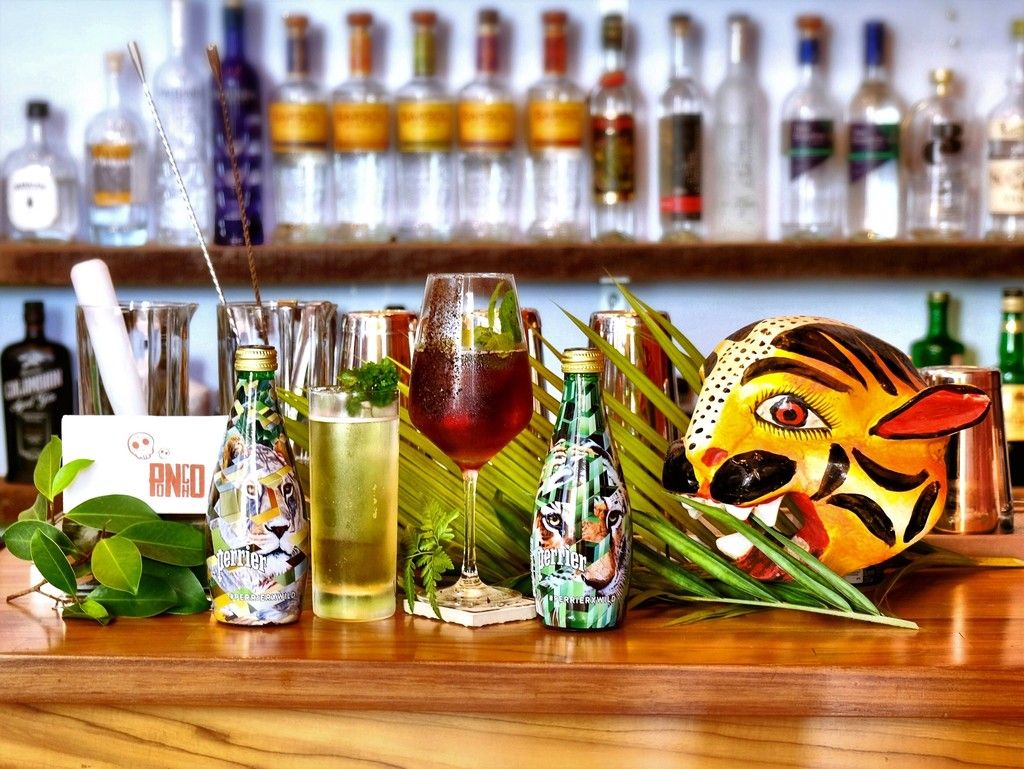 Credit: PERRIER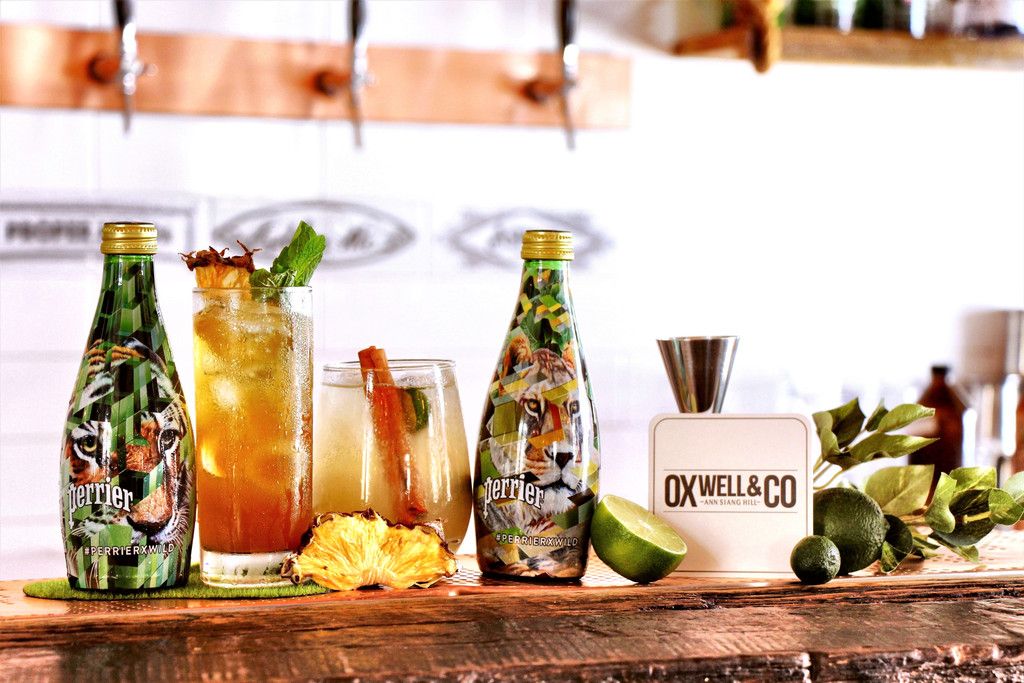 Credit: PERRIER
Pear & Peach contains Gin, lemon balm, salt and cinnamon, which, we think, could be an interesting twist to the natural fruity flavours of the drink.
Casa Poncho is located at 14 Bukit Pasoh Road Singapore S089868, while Oxwell & Co is located at 5 Ann Siang Road Singapore 069688.
ANTOINETTE, on the other hand, has two dreamy drinks as they are very Instagram-worthy. Take a look at the colour gradients of Blueberry Cooler ($8) and Blue Romance ($8), aren't they shouting out for a picture? For those of you who can't hold your alcohol as well as your peers, make them your next order since they do not contain any alcohol.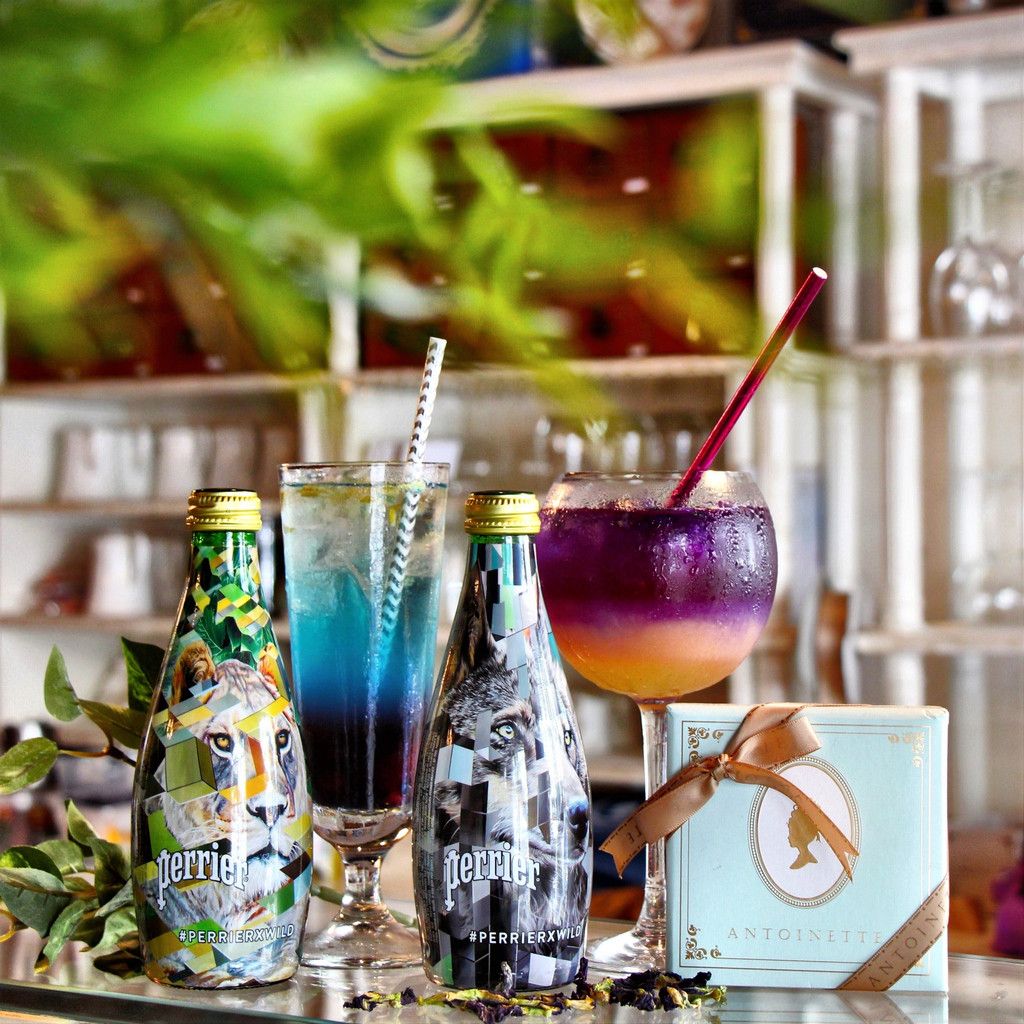 Credit: PERRIER
We don't know how long they will be available for so be sure to catch these limited edition PERRIER bottles and drinks before they are gone!