Authentic Teochew cuisine is hard to come by in Singapore, but for those who are looking for a taste of this traditional cuisine, you can now revel in the historical charm as you feast on delicious authentic Teochew cuisine from the classics such as Teochew Steamed Pomfret at Zui Yu Xuan Teochew Cuisine (醉宇轩经典潮膳).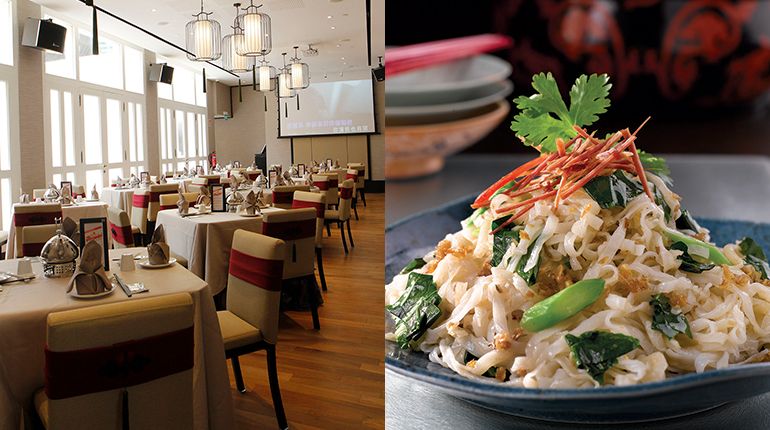 Zui Yu Xuan Teochew Cuisine醉宇轩经典潮膳
Nestled in a two-storey heritage building gazetted as one of Singapore's historic sites by the National Heritage Board, Zui Yu Xuan Teochew Cuisine is a jewel in the cultural district. A traditional Chinese entranceway adorned with intricate wood carvings and a sweeping tiled roof greet its guests. Beyond it is a historic courtyard that was once part of the Chui Eng Free School founded in 1854. This leads to the restaurant's beautifully refurbished dining space dressed in muted tones of beige with flourishes of maroon.
The walls are furnished with Teochew art pieces that were carefully chosen from Chaozhou, a city in the eastern Guangdong province of China to create a modern oriental ambience. On the second floor, six private rooms—four of which can be combined—make perfect spaces for important business meetings or for those seeking discreet options. The private rooms can seat six to 25 guests (depending on room type) and are fully equipped with KTV suite facilities.
Teochew 'Puning' Fermented Bean Chicken 普宁豆酱走地鸡(Half: S$22, Whole: S$40)
Teochew Steamed Pomfret 潮蒸鲳鱼(S$10.80 per 100g)
The elegant setting serves as the stage for the exquisite cuisine of Zui Yu Xuan Teochew Cuisine. Taking a leaf from its renowned sister restaurant Chui Huay Lim Teochew Cuisine, Zui Yu Xuan Teochew Cuisine also focuses on authentic Teochew fare, with signature dishes like those shown below.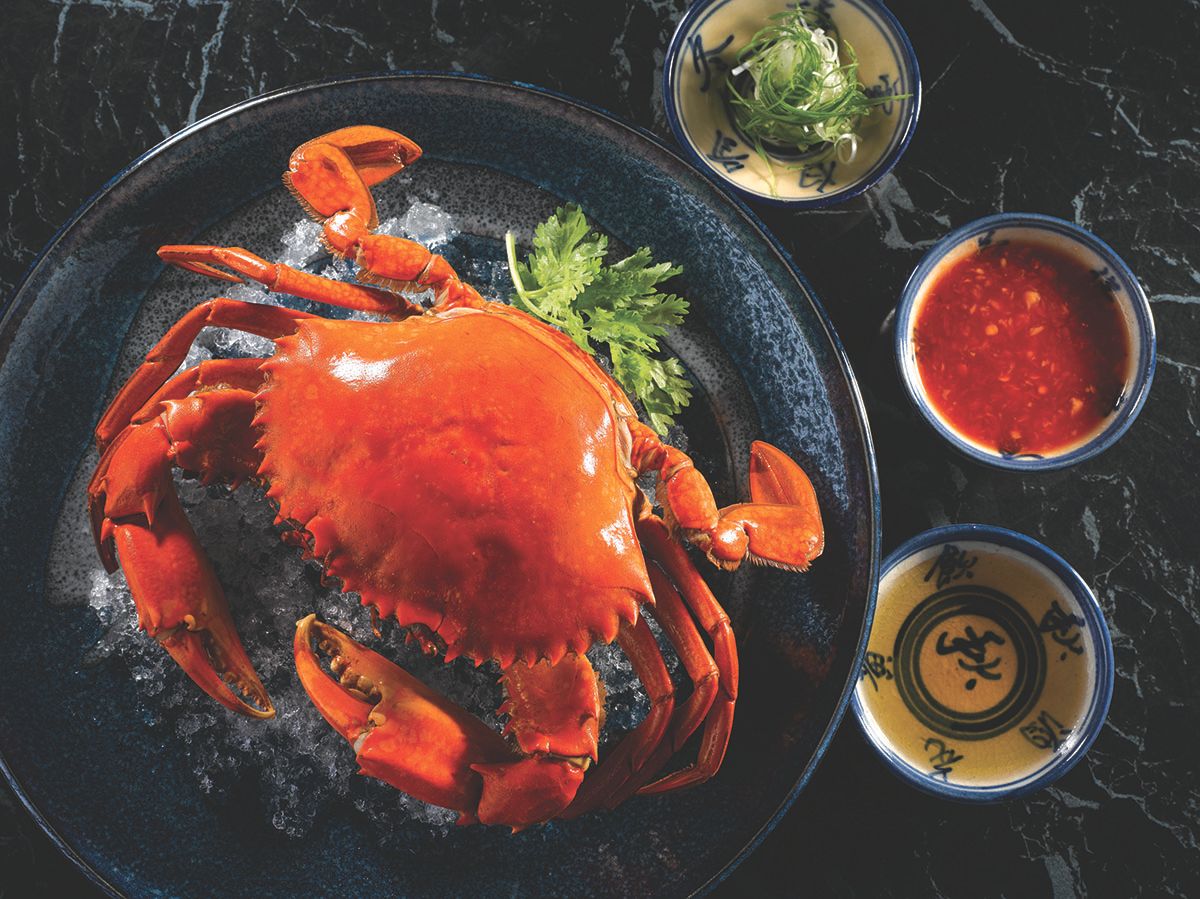 Cold Crab 冻黄膏蟹 (S$12 per 100g)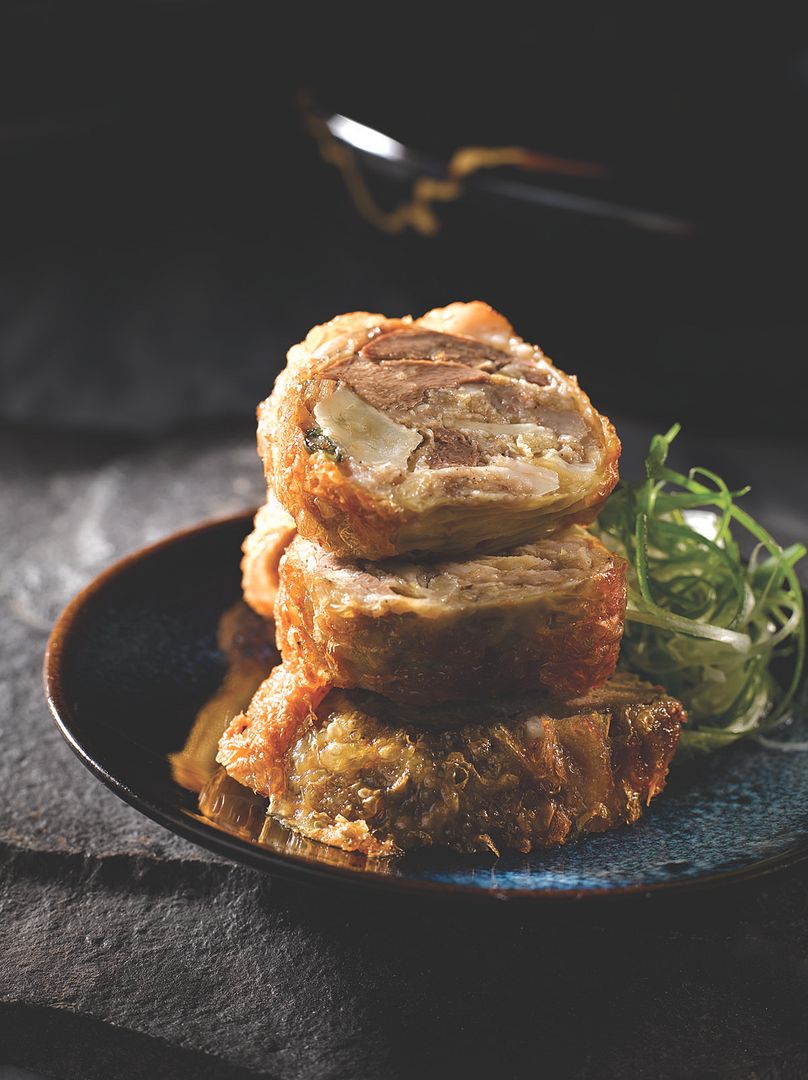 Deep Fried Liver Rolls 香炸肝花 (S$15)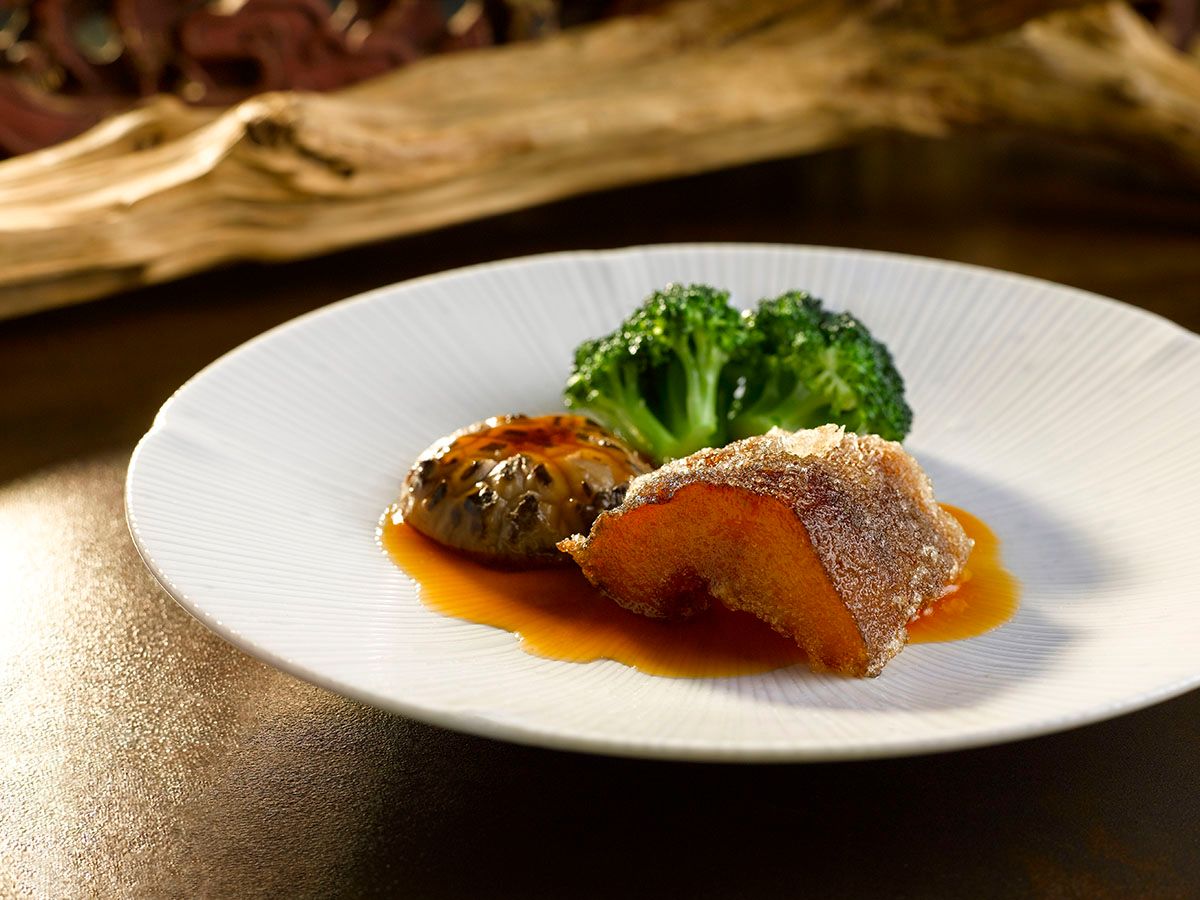 Crispy Fried Sea Cucumber and Shiitake Mushroom with Abalone Sauce 鲍汁脆皮海参扣花菇 (S$24)
Wok Fried 'Kway Teow' with Diced 'Kai Lan' and Preserved Radish 菜捕芥兰炒粿条 (S: S$18, M: S$27, L: S$36 )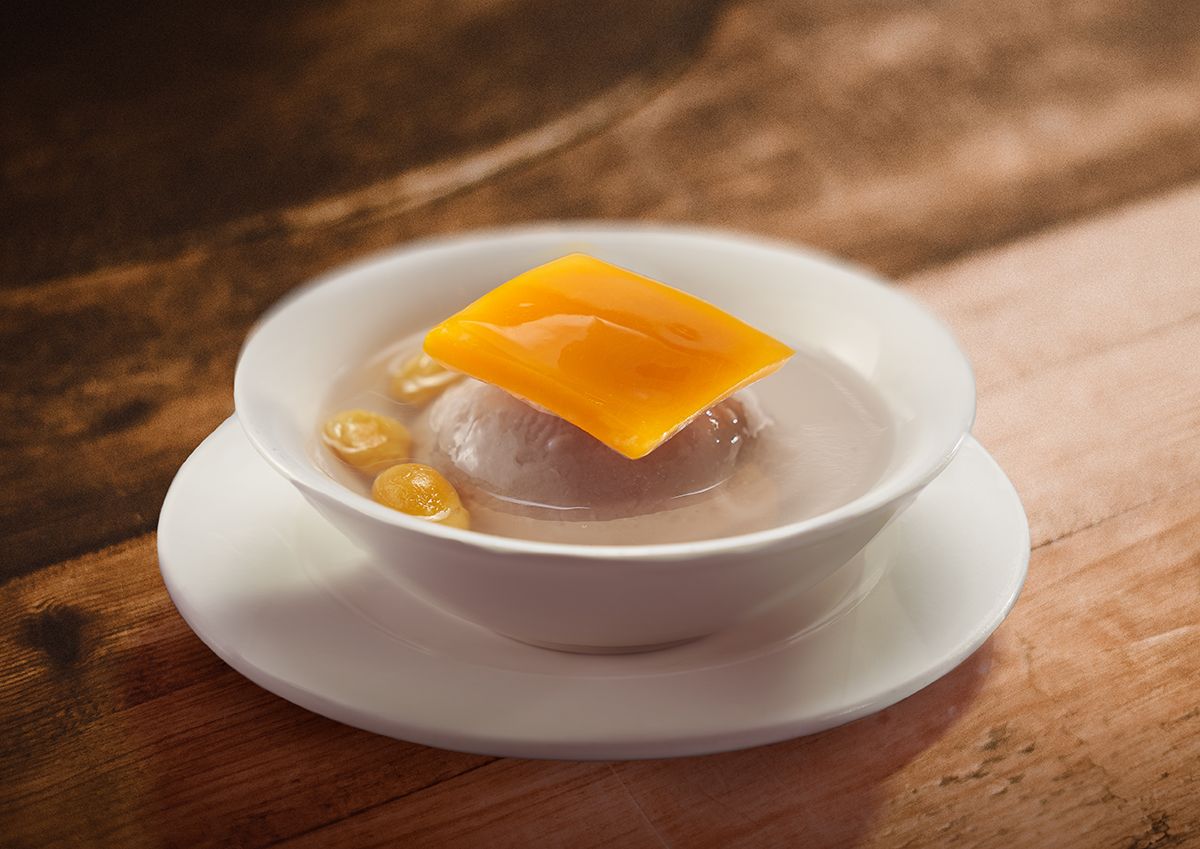 Yam Paste with Pumpkin and Gingko Nuts 金瓜福果芋泥 (S$5.20).
A Teochew 'Muay'(Teochew-style porridge) menu is also available during weekday lunch(excluding public holidays) with a selection of more than 30 dishes to savour. Highlights include Braised Pig's Intestine and Pork Belly with Preserved Mustard Plant 咸菜卤大肠花肉 (S$12), Deep Fried Mackerel Fillet 香炸咸马鲛鱼 (S$10) and Deep Fried Homemade 'Puning' Beancurd 普宁布包豆腐 (S$12).
Prices quoted for dishes available at Zui Yu Xuan Teochew Cuisine are subject to service charge and prevailing GST.
Zui Yu Xuan Teochew Cuisine
Address:
130/131 Amoy Street, Singapore 049959
(Located within Far East Square)