No need to pay exorbitant prices for truffle spam fries at cafes and bars. Make them yourself with Kelly's Truffle Pork Ham!
Nobody says no to good old luncheon meat. And to make things a little more atas, homegrown Kelly's just soft launched their Kelly's Truffle Pork Ham to tingle our tastebuds even more.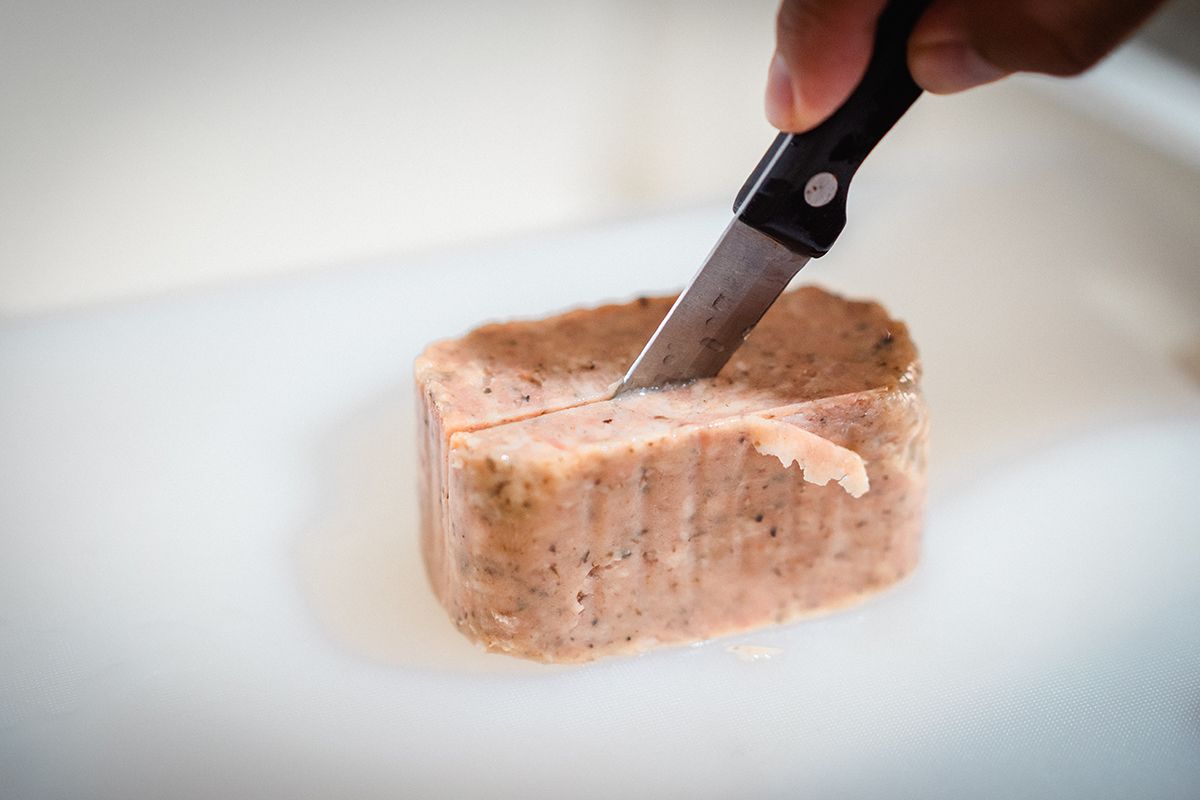 We got our hands on Kelly's Truffle Pork Ham, praying hard that it will be as good. The colour is a little pale, more beige than the usual pink luncheon meat that we are used to. Look closely and you can see the black specks of truffles, and according to Kelly's, they are real Italian black summer truffles from Tuscany.
We cut the block of Truffle Pork Ham to strips and put them into the air fryer to make some afternoon snacks. The scent of the luncheon meat with a hint of truffle was in the air, and it tasted just as good as it smelt. The meat was juicy and delicious, and it wasn't too "tightly packed" that it tasted fake. Now we can have our truffle spam fries without going to the cafes and the bars, and it is definitely more economical too!
Kelly's Truffle Pork Ham is available at Shopee, and get them in a bundle of 2 for only $7.90!