Native Kitchen, the newly opened all-day dining restaurant located within Village Hotel at Sentosa serves up authentic and wholesome cuisine from the tropics, in a setting that welcomes the sharing of meals and conversations.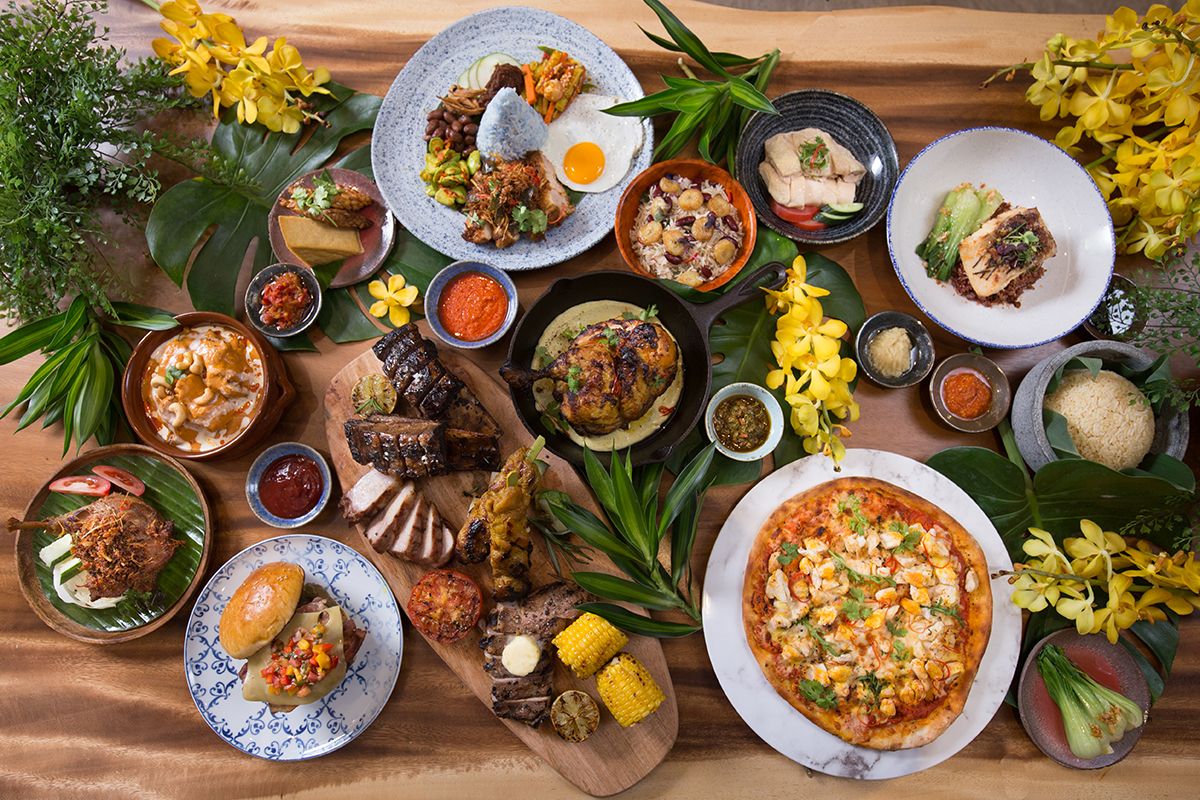 The menu celebrates the best of Asian and Polynesian island culture and cuisine, using fresh ingredients and culinary techniques that bring out their natural flavours.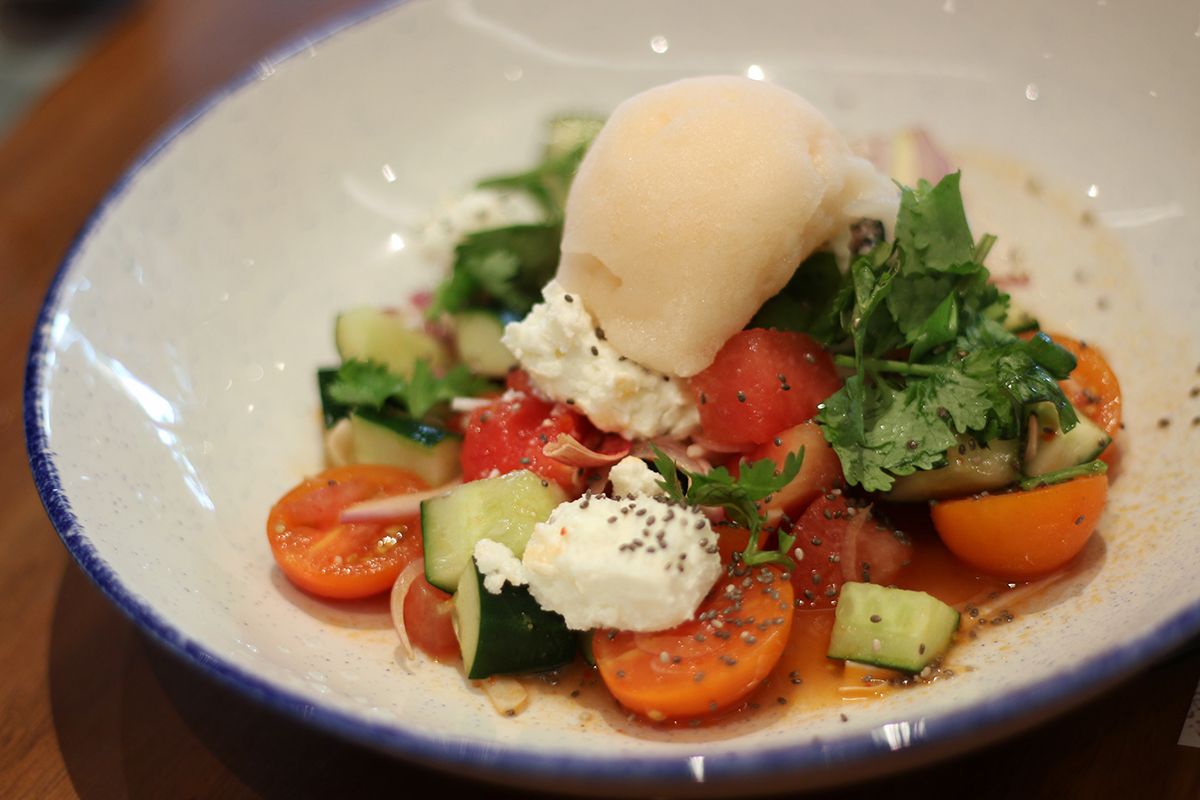 Watermelon and Feta Salad
Appetizer Platter
Some of the restaurant's signature dishes that are bound to whet your appetite for more include appetisers such as the Watermelon & Feta Salad ($14) which is served with watermelon, feta cheese, cherry tomatoes and cucumber in a lime dressing and tossed with chia seeds, and the delicious Island Ceviche ($18) with Barramundi, cucumbers and carrots marinated in lime juice, coconut milk and ginger.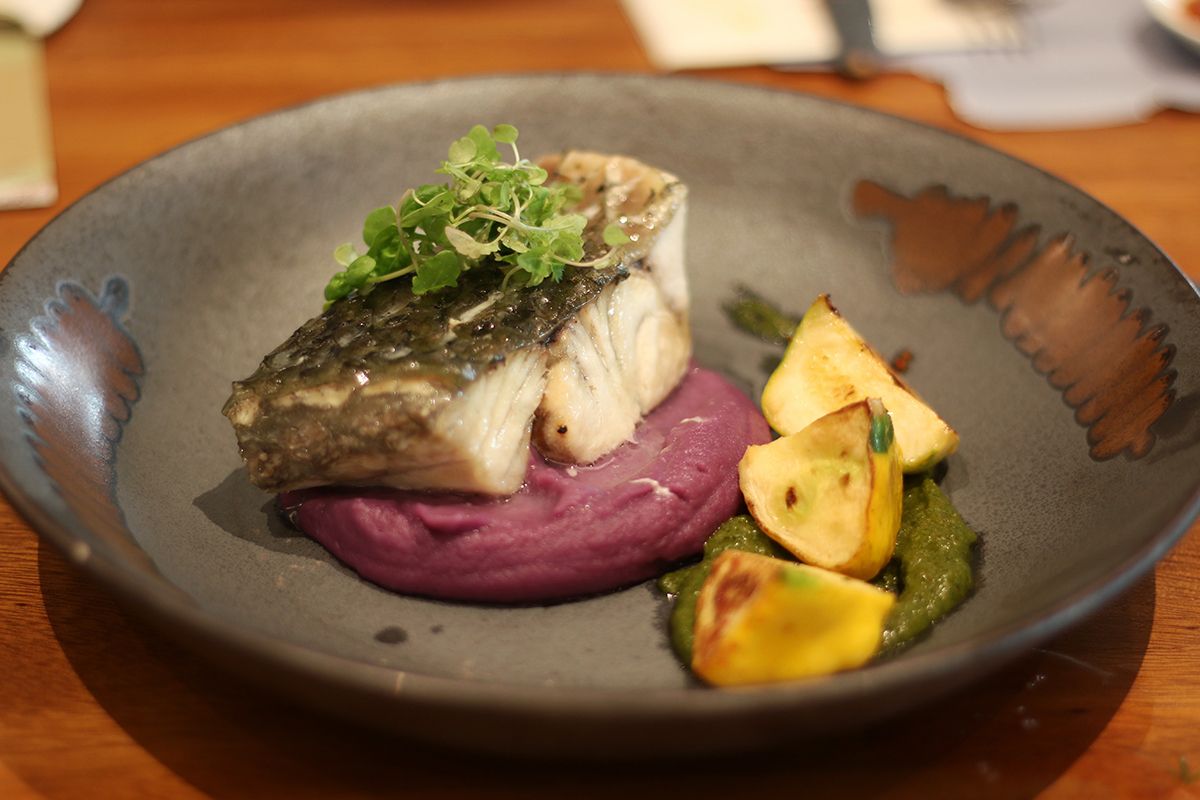 Steamed Barramundi
Big Kahuna Burger
For the main course, choose between comfort food items such as a Big Kahuna Burger ($28) filled with chopped steak, grilled pineapple and thick bacon, or a Mojo Pork Cubano Sandwich($18). Other delectable options are Misoyaki Butterfish ($40) and Bebek Goreng ($25), a Balinese-styled deep-fried duck served with jasmine rice.
Bebek Goreng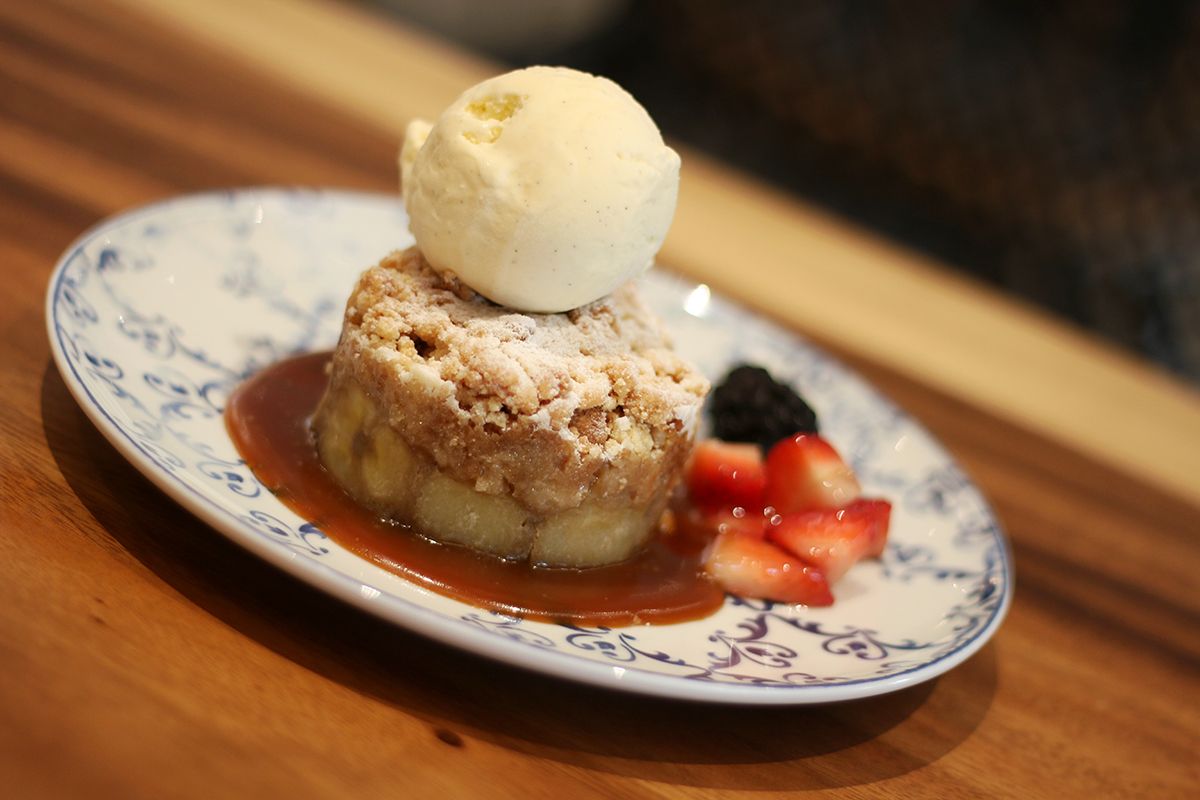 Burnt Banana Crumble
Familiar classics include the Native Kitchen Nasi Lemak ($20) with home-made sambal, and a Hainan Island Chicken Rice ($24). Dessert lovers can round up the meal with the Pineapple Upside Down Cake ($22) and the Hula Pie ($20). A wide selection of Cocktails, Mocktails, Spirits, Beers, Wines and other refreshing beverages are also available.
Enjoy the best of exotic island cuisine right here under one roof, from the irresistible Aloha Fish Tacos ($22) from Hawaii to the Maldivian-styled Sticky Island Wings ($16).
Great for families, couples, or that special occasion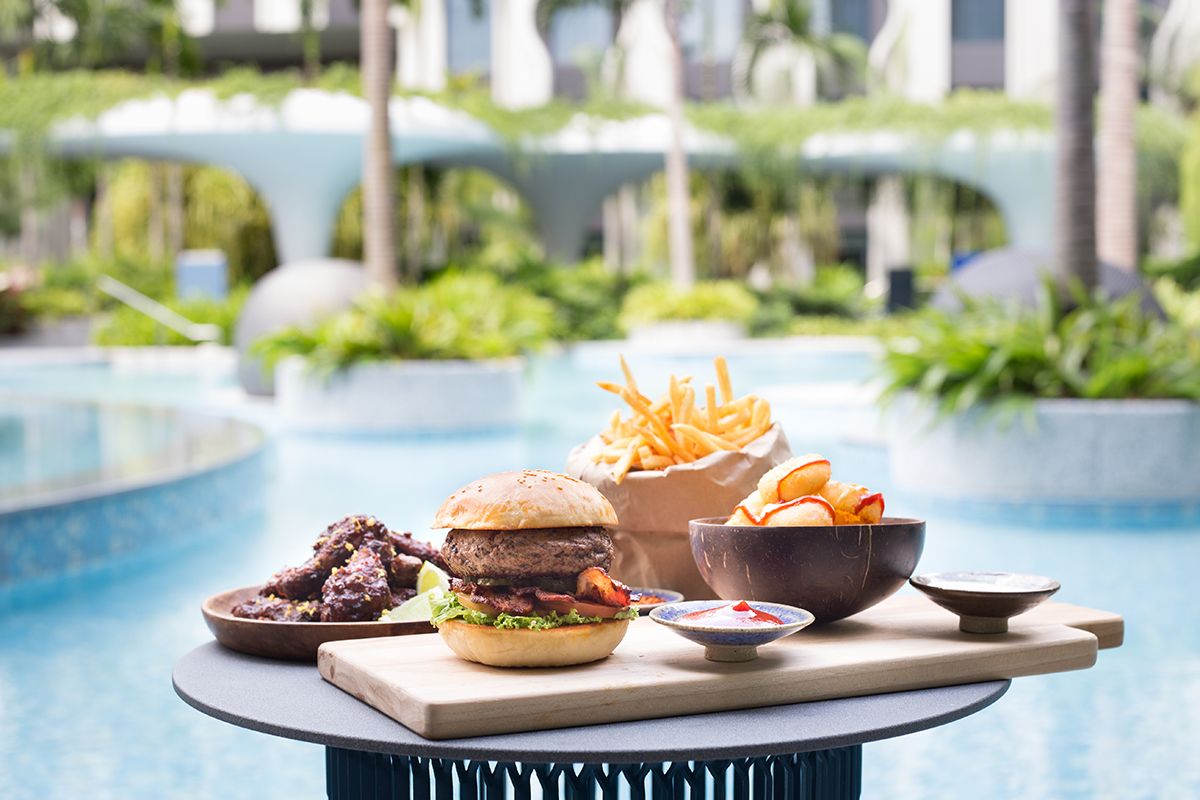 Conveniently located near family-friendly attractions such as Palawan Beach and KidZania Singapore, and next to a Sentosa Express monorail station, Native Kitchen is a natural choice especially for families.
Sharing platters and live wood tables with space for up to 28 guests at a sitting are designed to suit families and groups of all sizes. A special Kids Menu, which doubles up as an activity sheet, is available for young children.
Every morning, Native Kitchen serves a Breakfast Buffet for families, travellers and staycationers staying at Village Hotel at Sentosa. Guests can look forward to a wide variety of Asian and Western delights, fruits, cereals, juices and hot morning brews to kickstart the day.
Designed as an expression of nature which revolves around the sea, sky, breeze, sunlight and tropical greens, Native Kitchen is a carefree oasis with a homely yet sophisticated vibe. From the restaurant's lush green wall, duo-toned herringbone patterned marble counters, to its iconic oversized white shaded pendant lighting, a meal at Native Kitchen promises to be a memorable experience.
The restaurant is an ideal location for gatherings or very special social occasions from networking events and product launches to romantic solemnisation ceremonies and birthday parties. The 492 square-metre floor space can be customised to accommodate up to 133 seated guests or 200 standing guests in cocktail style. For larger events and groups, the restaurant has the option to extend into the hotel's adjoining function room to host 320 seated guests in banquet style.
About the chef
The restaurant is helmed by Executive Chef Patrice Godino from France. With close to 20 years of international experience and expertise in a wide range of culinary styles, Chef Patrice is an epicurean who aspires to create a memorable dining experience for every guest. He carved his career by working with top chefs in Europe, and subsequently led kitchens in various parts of the world, including tropical islands. He has taken up culinary stints in Spain, Switzerland, the West Indies, the Caribbean, and Australia, from 5-star hotels to fine dining.
Under Chef Patrice's direction, Native Kitchen's menu includes iconic dishes from various islands in Southeast Asia as well as the Polynesian islands. Well-loved local favourites are featured in the menu, alongside international food, to suit all palates. He believes in the simplicity of food – that a good meal should be easy to appreciate, and the flavours of fresh produce must stand out without being masked by heavy sauces or extensive plating.
Opening Promotions
In conjunction with the restaurant's opening, MasterCard holders can enjoy four main courses for the price of three, or receive a 15% discount off all ala carte dishes when they pay with their cards from now till end September 2019.
To make a reservation, please email This e-mail address is being protected from spambots. You need JavaScript enabled to view it or call +65 6722 0818. For more information and details, check out Native Kitchen at www.nativekitchen.com.sg or follow us on facebook.com/NativeKitchenSG
Native Kitchen
www.nativekitchen.com.sg
FB/IG: NativeKitchenSG
Address: 10 Artillery Avenue, #02-02, Sentosa Island, Village Hotel at Sentosa, Singapore 099951
Nearest Sentosa Island Monorail Express: Imbiah Station
Opening hours:
Breakfast Buffet: 6.30am to 10.30am
A La Carte Menu: 11am – 11pm (last order at 10.30pm)
Seating Capacity: 133 (existing seating), or 200 (cocktail standing set-up) Reservations: Tel: (65) 6722 0818
Email: This e-mail address is being protected from spambots. You need JavaScript enabled to view it