108 Matcha Saro opened its first Singapore outlet at Suntec City, to the delight of all the matcha fans. Due to its popularity, it has opened a second outlet at Changi Airport Terminal 3, with one new obanyaki and two new nougat flavours added to its menu.
In celebration of the second outlet opening, 108 MATCHA SARO has specially created its new Shiro Mochi Obanyaki that will be exclusively available at the Changi Airport Terminal 3 outlet from 4 October to 13 October, before it is launched at its Suntec City outlet.
The exquisite Shiro Mochi Obanyaki snack is made by grilling white mochi skin that has the perfect balance between viscosity and elasticity under precise timing and temperature control. Firm and slightly crisp on the outside and soft inside, the chewy, non-sticky texture is generously filled with the option of red bean paste or Matcha custard and French Premium Dark Chocolate from Valrhona – specifically Caraibe 66%, which is a perfect balance of smooth chocolate and roasted dried fruit notes with a slightly oaky finish. Priced at $3.50 each, they are made in-store daily to ensure the freshness of the obanyakis. There is an ongoing 'Buy 5 Get 1 Free*' Obanyaki promotion at both outlets.
A nougat lover myself, I was excited to try head down to get my hands on the two new nougat flavours – Matcha Almond and Hojicha Almond Nougats. They are now available at both Suntec City and Changi Airport Terminal 3 outlets. Priced at $8.90 for a box of six pieces, 108 MATCHA SARO Nougat contains no preservatives, artificial colours, and artificial flavours.
The Matcha Almond Nougats with a subdued sweetness are made with 108 MATCHA SARO's very own premium Kyoto Uji Matcha powder and crunchy Californian almonds perfectly roasted in low-heat. As Matcha is sensitive to temperature, humidity and direct light, all the nougats are individually wrapped, stored in refrigerator and only packed in opaque box upon every order to ensure the quality of the Matcha is maintained.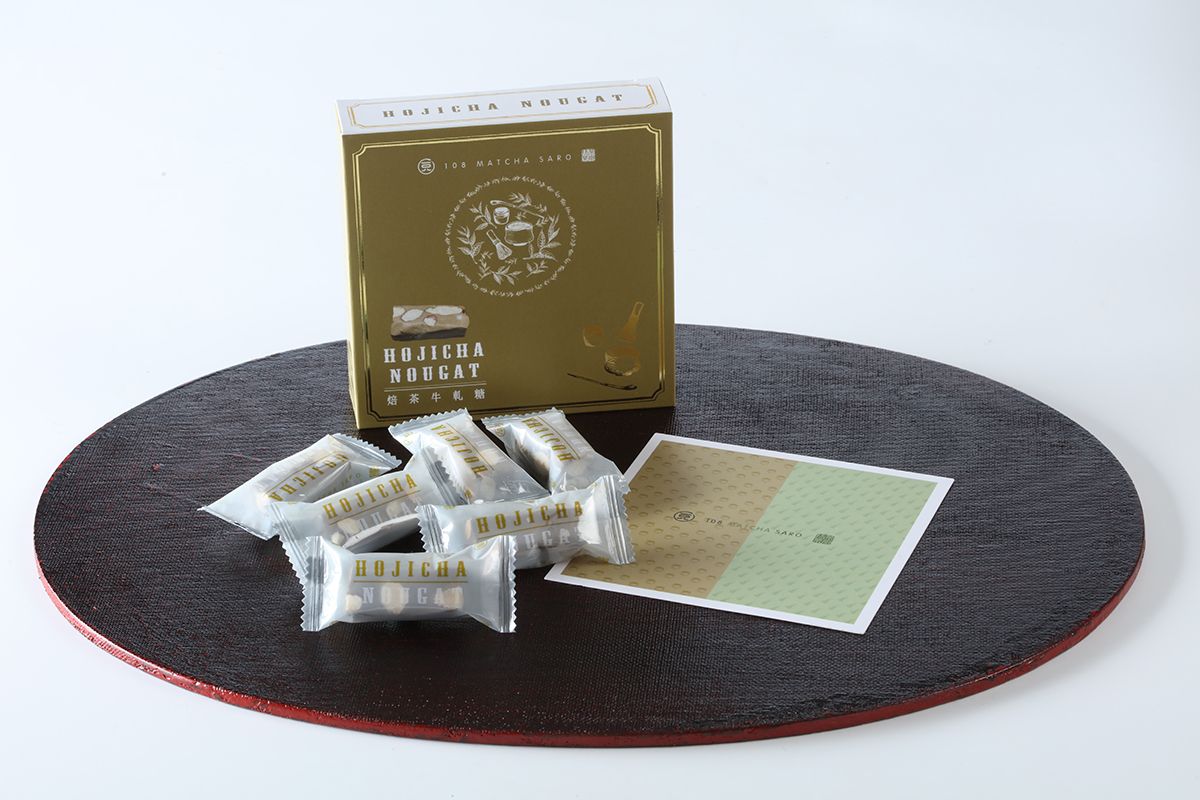 The aromatic Hojicha Almond Nougats, made with premium finely powdered Hojicha by roasting Sencha, has a light texture, minimal bitterness and astringency.
Besides the new Shiro Mochi Obanyaki and the two new nougat flavours launched, try 108 Matcha Saro's signature Obanyakis that comes in five different flavours, the not-to-be-missed melt-in-your-mouth Warabi Mochi, Parfait and Hokkaido Soft Serve Ice Cream.
108 MATCHA SARO
5 Temasek Blvd, Suntec City, #B1-K5, Singapore 038985
Changi Airport #02- 93 Departure/Check-In Hall North Terminal 3