Hands up if "eating healthy" is among your 2017 resolutions, and remain raising your hand if you actually abandoned the plan! Honestly with all the maths (calorie counting) and preparation (meal planning etc), eating healthy just seems too mind-boggling that you have no choice but to be a quitter, isn't it? If you think that you've screwed up your resolutions and there's no chance to mend things up before the year ends, fret not, YOLO daily meal plan service is here to help!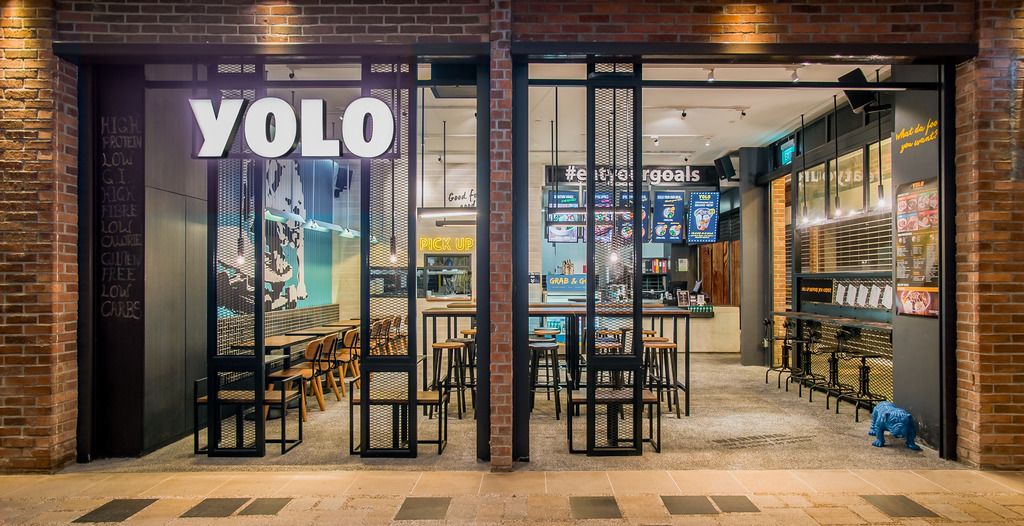 For the uninitiated, YOLO is the brainchild of Alexis Lothar Bauduin (yes that hunk from realityTV series- The Apprentice Asia). Since its opening of the first takeaway outlet at ICON VILLAGE in 2015, Alexis has been working with Olympic-certified nutritionist Jane Freeman to provide both tasty and healthy good food to the masses, regardless of dietary needs and restrictions.
Here's how YOLO meal plans service actually help make healthy eating less of a pain in our asses necks for us:
No More Hair Pulling Moment
YOLO's meal plan essentially eliminated the guessing, planning, and calorie balancing game out of the healthy eating experience for us. In fact, all their meal plans are recommended based on our desired daily calorie requirement, and dietary preferences. We just need to calculate our daily calorie intake using the calculator on YOLO's website, and choose from the range of daily combos available (yay, no more frustrations).
Extensive Range of Choices
Fret not, if you're concerned about boring menus, for YOLO provides familiar tastes of Asian dishes including Peranakan Veggie Curry and Coconut Chicken, to Western alternatives like Salmon Quinoa Pancake and Beef Steak. Besides, there are 8 different daily combos for each of the 6 calorie targets (1250-2450 kcal), so be prepared to be spoilt for choice. For those with a sweet tooth, you can even opt for acai bowls or a refreshing cup of smoothie.
Take a look at the menu here.
Tasty Meals
Though YOLO serves healthy food, but rest assured that the taste is not compromised. Here are some of our favourites:

Peranakan Veggie Curry (1250Kcal Series)
The aromatic fragrance of this Peranakan-style stew succeeded in stimulating our appetite before we even dug into it. It's indeed brilliant for YOLO to use sweet potato in their curry, for it tones down the overall spiciness of the dish, and leaves a pleasantly sweet aftertaste in our mouths. We also like how the dish is creamy without being too oily (thanks to the lavish use of low-fat milk), for it makes us feel guilt-free indulging in it.
Miso Salmon with Quinoa & Asian Greens (1450Kcal Series)
For a team of salmon lovers, we really love YOLO's rendition of the anadromous fish. The fish was really tender and juicy, and we do think that the addition of sesame and chia seeds did a beautiful job in providing a contrasting texture to the otherwise smooth salmon meat. The accompanying quinoa is worth mentioning too, for it was lightly glazed with miso and gave the otherwise bland tasting grain a savoury taste.
The only complaint we have for this dish is the vegetables, for we feel it was a tad dry and bland.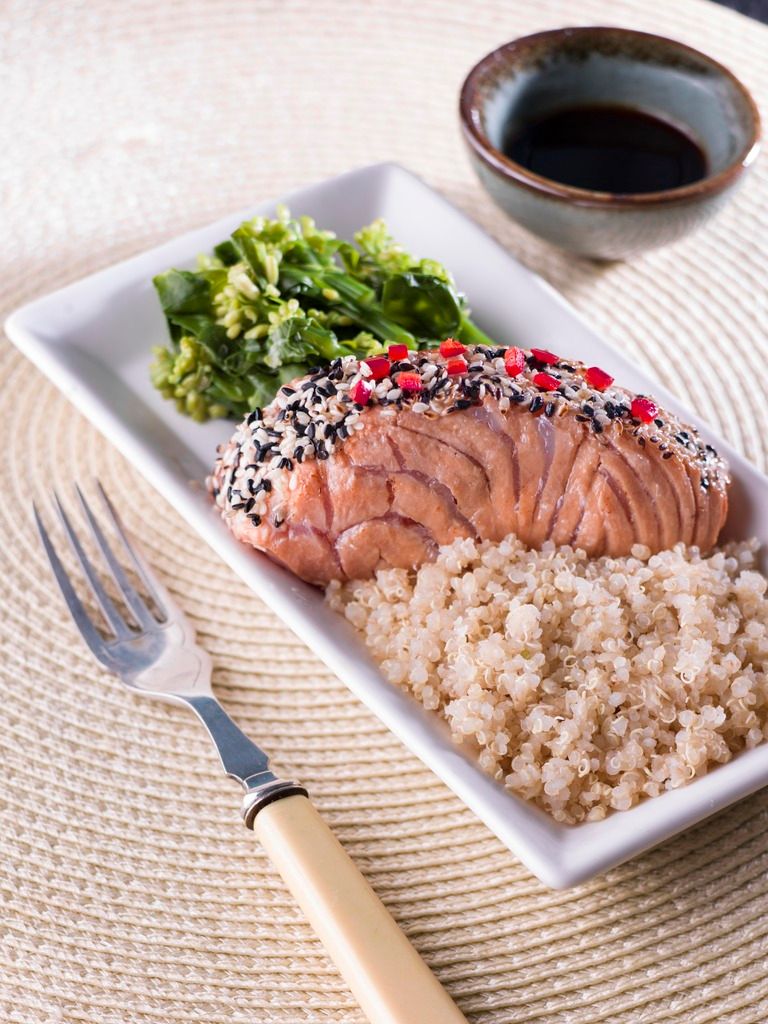 Veggie Patties with Cauliflower Rice (1950Kcal Series)
This dish might be a miss for anyone that dislike cruciferous veggies. Being a team with no particular food preferences, we were surprised that the seemingly boring dish was anything but tasteless. There was a nice char to the cauliflower rice, with the vegetables adding a natural sweetness that complemented that of the moist chicken slice. Despite that, we couldn't help but felt that the rice was a tad too oily for us.
The star item of the dish is definitely the veggie patties. The mixture of lentils, quinoa, capsicum and sweet potatoes provided a perfect balance of beany and spicy flavour that left us craving for more.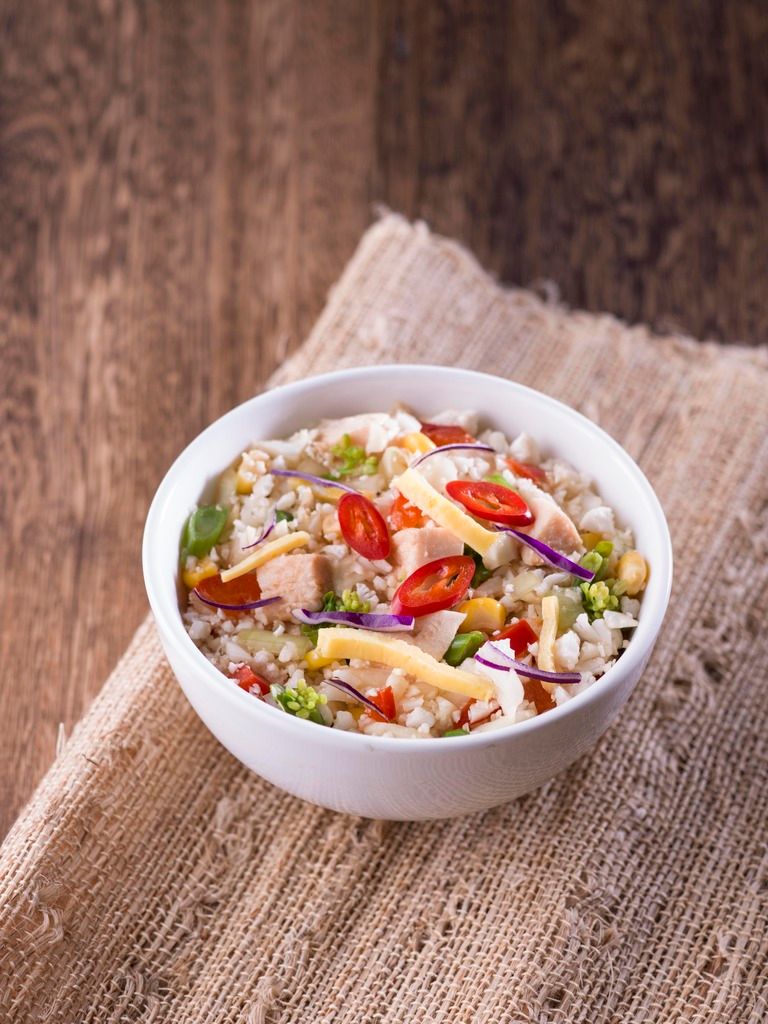 Hassel Free
We love how convenient YOLO daily meal plans service is, for we need not exhaust our brain cells thinking of what to eat, or anger ourselves with all the grocery shopping and crazy lunch crowd. All we need to do is choose the meal, and have it delivered straight to us via Uber Eats or pick it up personally at YOLO. In case you're wondering, each meal combo actually comes with your afternoon snack and dinner (yay, another meal settled) along with your lunch.
No Commitment & Affordable Prices
Another thing we like about the service is it does not require us to sign up for an entire month of the package (like how some meal subscription works). We have the liberty to enjoy our meal combo as often as we wish, with some cheat days in between. We're also thankful that the meal plans do not come with an exorbitant price tag, and only start at a price of SGD 19.80 per day!
Here's a sample of the items in an SGD 19.80 meal plan:
With only a few weeks left in 2017, our team do agree that now is the perfect time to make small changes that could give us great results before 2018 even begins. Start working towards your healthy goals too with YOLO!
Find out more from YOLO's web or Instagram.