Why dirty your kitchen or put yourself under tremendous stress to handle the impossible expectations of whipping up a scrumptious Christmas dinner when you can sit back and relax? Just take your pick from Bakerzin's festive feast packages (see below) and enjoy a trouble-free and lavish spread with your loved ones. Suitable for a gathering of six and more, and conveniently packed, you just need to heat up the food before serving and your Christmas feast is ready!
Festive Set A (4-6 pax, $89)
Gochujang Capon Chicken
Dressed in Gochujang (Korean chilli paste) and marinated overnight, the slow-roasted capon is indeed a brilliant (and yummy) twist to the Christmas classic. Each slice is pronounced with robust flavours from the minced chicken, herbs and spices stuffing. Trust us, its sweetness and succulence is something you do not want to miss! Do pair your capon with the 2 accompanying sauces (Gochujang and Raisin Sauce).
Coconut Passion Yule Log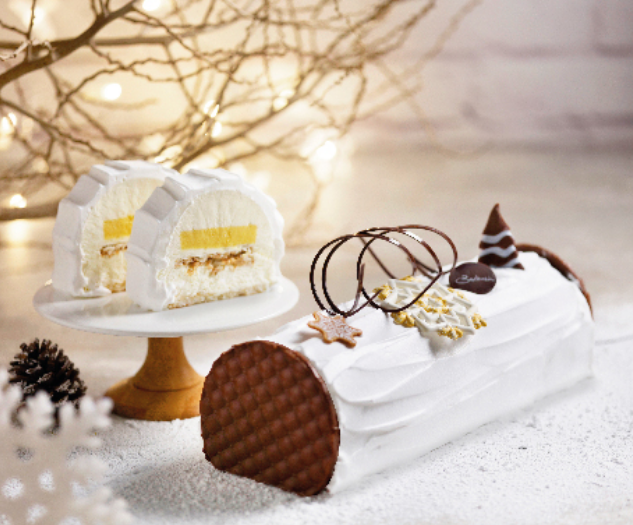 Be ready to fly to cloud ninth with this angelic creation! Encased in a lavish amount of desiccated coconut, tangy sweet passion cream, coconut dacquoise and coconut feuiletine that melts harmoniously in your mouth, this is certainly one of your bring home sweet treat for all!

Festive Macarons (6 pcs)
With Christmasy flavours from Lemon, Chocolate Cinnamon to Salted Caramel, these adorable and colourful 'Santa Buttons' lookalike will delight anyone!
Festive Set B (5- 6 pax, $109)
Gammon Ham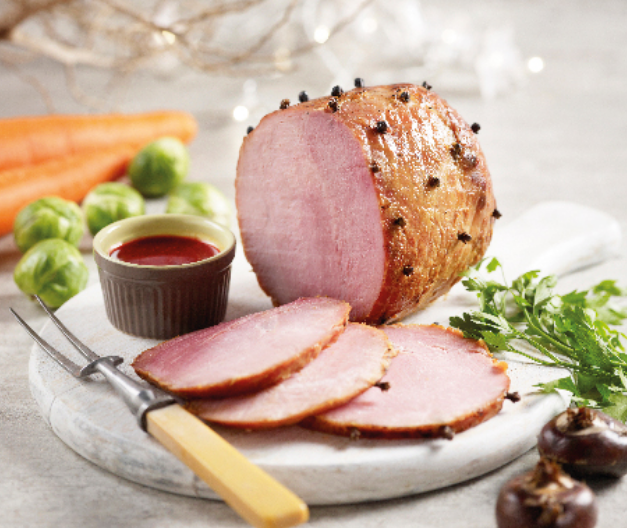 Originated from the French word "Gambe"- hind leg, your tongue will meet succulent, tender and juicy meat with every bite! The addition of spices, herbs and Dijon Mustard glaze provides a wonderful contrast to the ham, and we say it's surely one dish that will warm the hearts of your loved ones this December. Best paired with accompanying sauce (Pear and Plum Sauce).
Sweet King's Bread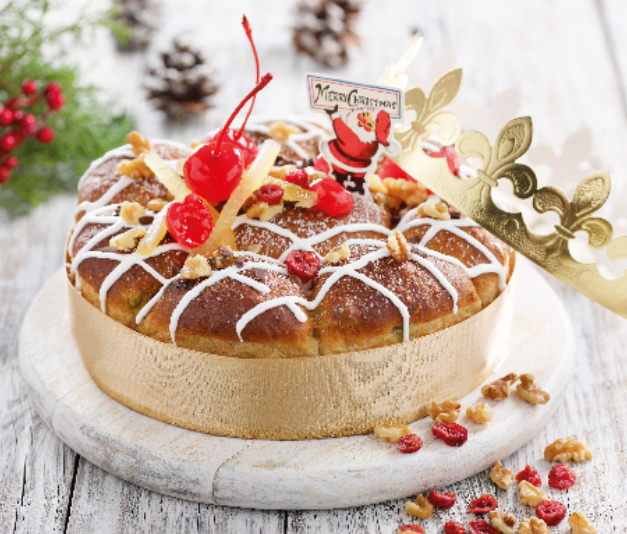 No Christmas is completed without this sweet classic! Filled with crunchy golden nuggets of walnuts, each bite through the soft fluffy bread just makes you wonder if it was baked in heaven. Feast along and be a king for the day! We recommend pairing with a warm cup of Latte for optimum taste.
Rainbow Yule Log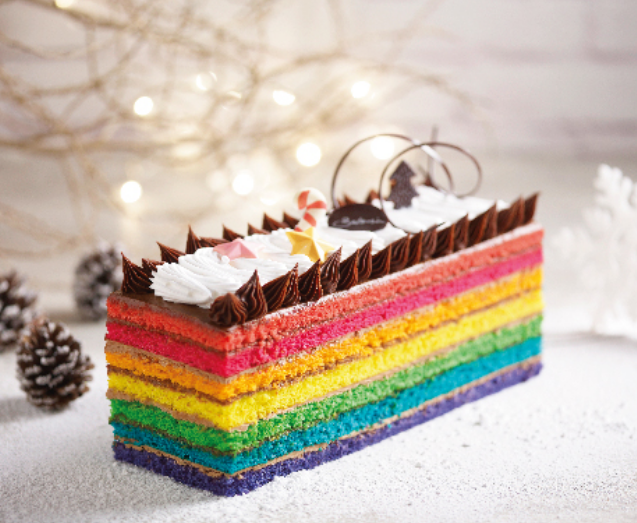 Oh! With 7 colourful layers of beautiful light sponge, silky smooth chocolate buttercream and orange ganache, don't you agree that this log cake is too Instagram-worthy? We don't even know if we should start with snapping photos of it, or gobble it down before it's gone.
This festive set comes with 6 pieces Festive Macarons too!
Festive Set C (8-10 pax, $169)
Chicken Teriyaki Shepherd's Pie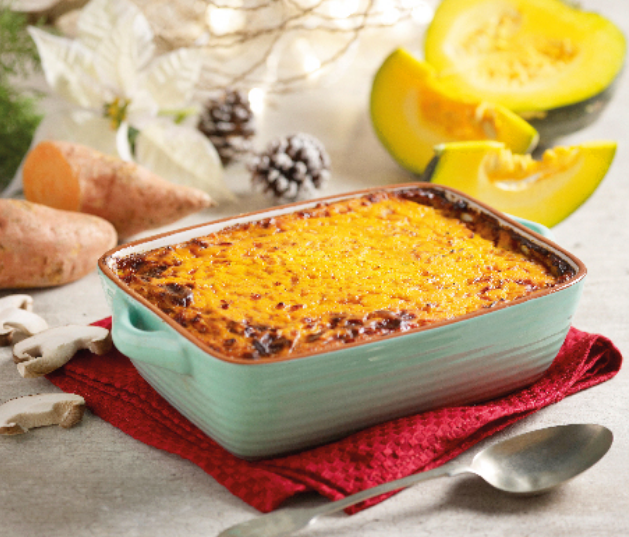 The ingenious chefs at Bakerzin's managed to recreate the traditional English recipe by topping generous chunks of teriyaki chicken amongst the cheesy mushroom and sweet potato mash. Accentuated with spices within, we wouldn't blame you if you choose to abandon your diet plans and stride on a guilt trip for this marvellous pastry(like we did).
Triplette Chocolat Cake Log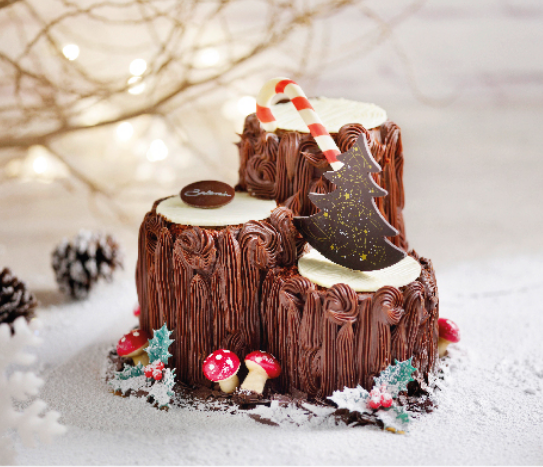 Chocolate lovers rejoice! The Triplette Chocolat Cake Log is the ultimate pure chocolate treat with 3 classic flavours - decadent chocolate, pure cream cheese and caramel. Each bite unleashes an explosion of flavours and texture that beckons you for more servings! Get ready to be tantalised by the crunchiness of the chocolate pearl, the sweetness of caramel and smoothness of the soft cream. This festive set includes the Sweet King's Bread, Gochujang Capon Chicken and Gammon Ham too!
*Each festive set comes along with Gingerbread Cookies
Other than the festive bundles, each of the above-mentioned items are available as a la carte for takeaway too (
see prices here
)! The wonderful thing is Bakerzin will be having promotions for all these items until next year. Check out the promotions below: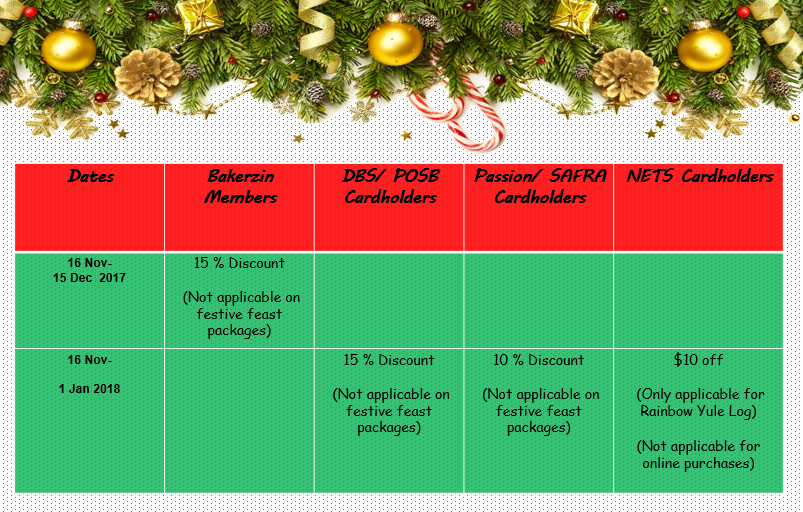 Visit Bakerzin's
website
for more information.