Are you always on a lookout for delicious, nourishing and heart-warming meals? If so, your wish is granted at Spice Brasserie at PARKROYAL on Kitchener Road. At Spice Brasserie, the Executive Chef - Kelvin Chuah brings you the perfect recipe of comfort food with the marriage of delicious side dishes and plain porridge through their well-loved Teochew Porridge Dinner Buffet (at a wallet-friendly price)!
From now until 31st May, you can look forward to a time of enjoyment with various authentic Teochew fare. The wonderful thing is, you are encouraged to tuck into unlimited servings of the steaming porridge and a huge assortment of side dishes!
Here are some of the highlights to look out!

Childhood Favourites
The Teochew Style Steamed Grouper is not only a classic but a crowd pleaser too. Despite being served with simple ingredients like tomatoes, salted vegetables and salted plums, the dish wonderfully boasts a great balance of sourness and saltiness that is altogether appetising. With the flavourful stock and natural sweetness from the grouper, each bite will undoubtedly bring a smile to your face.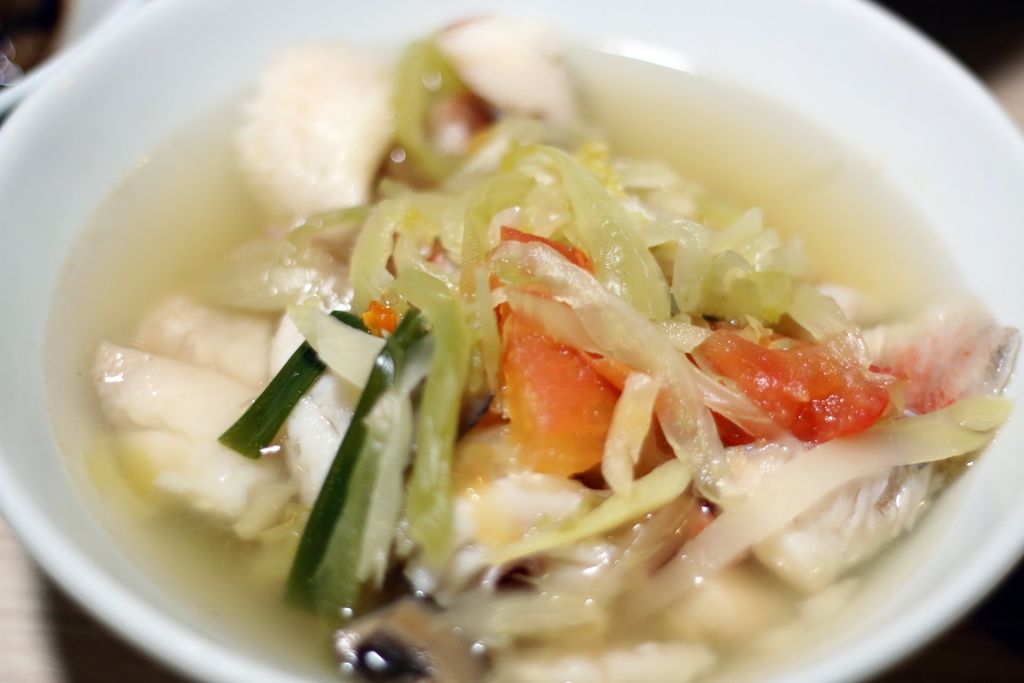 Springy is the key characteristic of the Teochew Fish Cake served at Spice Brasserie. Each bite sends an explosion of savoury juices in your mouth, and you could almost feel the fish cake "dancing" on your tongue. Trust us on this- one piece is never enough.
Claypot Style Braised Meats
Teochew braised specialities are an integral part of a typical Teochew meal. At Spice Brasserie, your appetite will be piqued by the selection of braised goodies that include Braised Pork Belly with Mushroom, Pork Knuckle Stew, Soya Sauce Chicken Feet, Braised Beancurd Skin and the signature Teochew Soya Sauce Braised Whole Duck. Our team particularly love the Soya Sauce Chicken Feet for its gelatinous mouthfeel and fall-off-the-bone tender.
We love the Braised Pork Belly with Mushroom too for its wobbly and appetisingly tenderness. The pork belly was sufficiently flavourful, and we truly enjoyed the great fat to meat ratio that it possessed.
Local Favourites
The side dishes list too, showcases irresistible favourites loved by the locals such as Curry Chicken, Chye Poh Omelette as well as crispy, deep-fried bites from Seafood Wonton and Prawn Paste Chicken to Chicken Ngoh Hiang. We recommend trying the Stir Fried Long Bean with Shrimp. It was crisp, tasty and finished off with a spicy punch that is not overly tongue numbing. 
Wide Array of Condiments
Apart from the assortment of scrumptious dishes, the buffet also offers a wide array of condiments for you to mix and match to your heart's content. You will be thrilled to find options such as Achar Pickle, Fried Fish Cube, Braised Peanuts, Salted Vegetables, Chye Sim and many more. 
Desserts
No meal is complete without desserts and, Spice Brasserie's sweets are well worth your indulgence (calories too). Those with a sweet tooth will be excited to find options ranging from Fried Fritters to Fruit Jellies and Potong Ice Cream. Moreover, both kids (young and matured) can get a first-hand experience at D.I.Y-ing their bowl of Muah Chee with Grated Peanuts at the dessert counter. We enjoyed the muah chee for the dough was well-infused with the peanut flavour, and it is less oily than what you get elsewhere.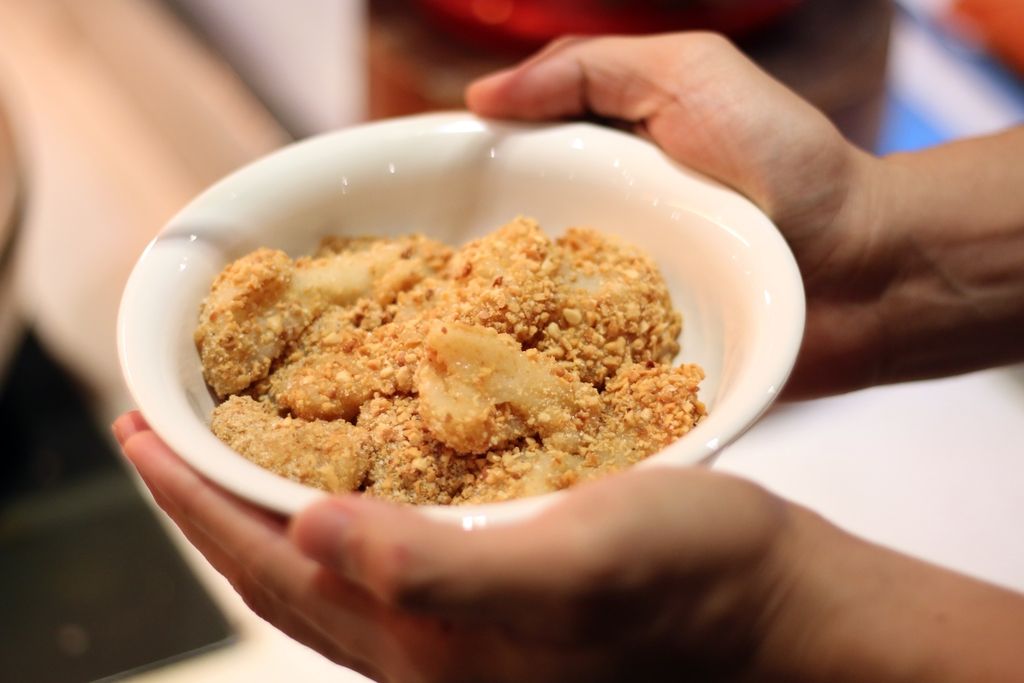 Do remember to try out the Handmade Tau Sar Piah too!
Exclusive Discount
From now until 31st May 2018, the buffet is priced SGD 100 (nett) for a table of 4 adults. All we could say is, hurry and date your foodie gang to savour the "bowl of comfort" before the deal is gone.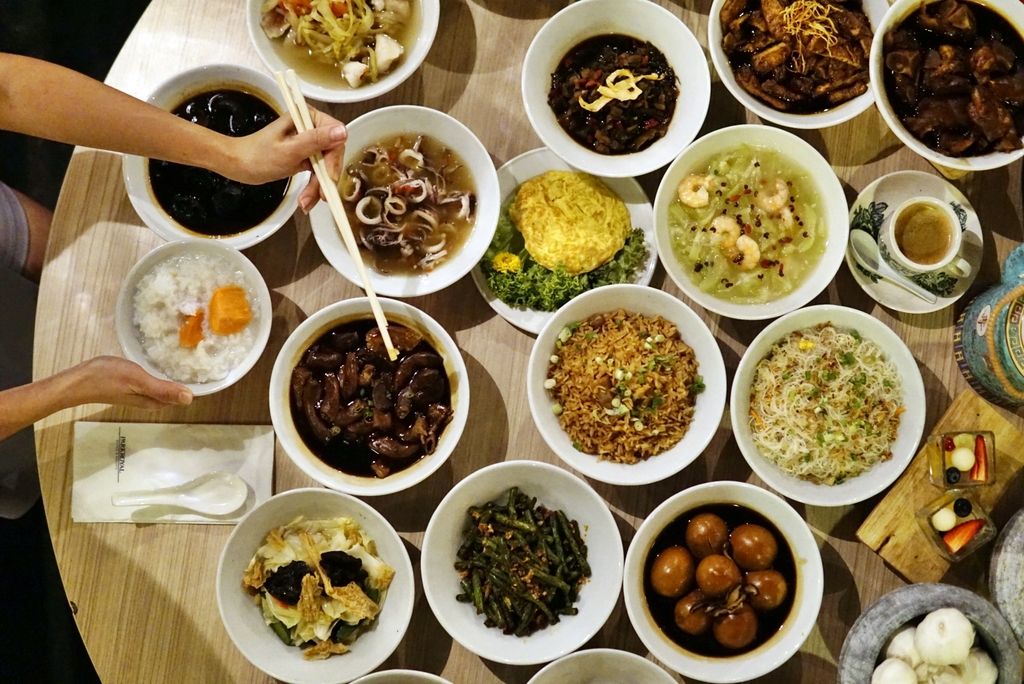 The Teochew Porridge Buffet Dinner at Spice Brasserie is available from Monday to Wednesday (excluding Public Holidays) and is priced at SGD 29 and SGD 15 (before GST and service charge) for adults and children respectively.
Spice Brasserie
PARKROYAL on Kitchener Road
181 Kitchener Road, S 208533, Lobby Level
Operating Hours: 6pm-10.30 pm (Dinner)
Telephone: 65 6428 3160