From innovative flavours to elaborate packagings, the brands have up their mooncake game yet again this year. And when we talk about luxury mooncakes that are great for gifting, you definitely cannot miss Golden Moments' luxurious selections.
Known for their durian treats and their bold and ingenious approach towards traditional pastry, Golden Moments is joining the Mid-Autumn Festival fun once more. If you are looking for something that is is luxurious enough as a gift to make an impression, don't look away. The Golden Moments' Limited Edition Gold Set is a masterpiece that screams extravagance.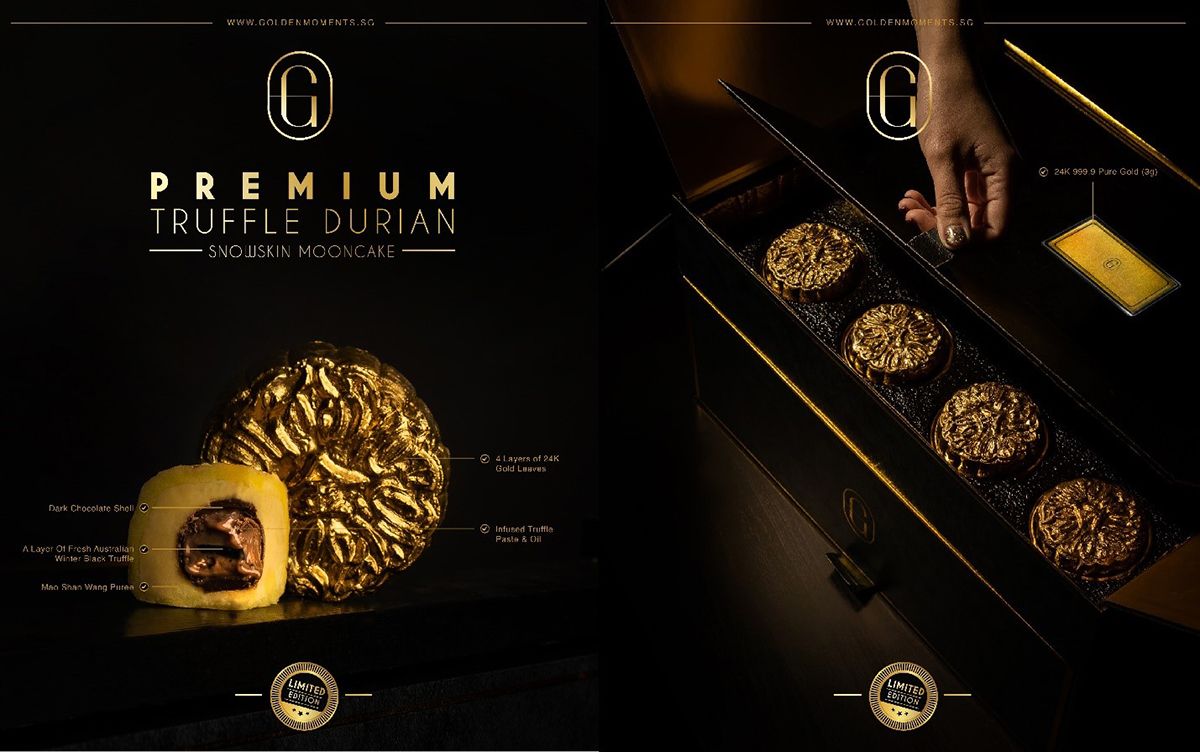 Golden Moments released their new Premium Truffle Durian Snowskin Mooncakes – A masterpiece filled with Mao Shan Wang, encompassing a dark chocolate shell brimming with ganache and a layer of fresh Australian Winter Black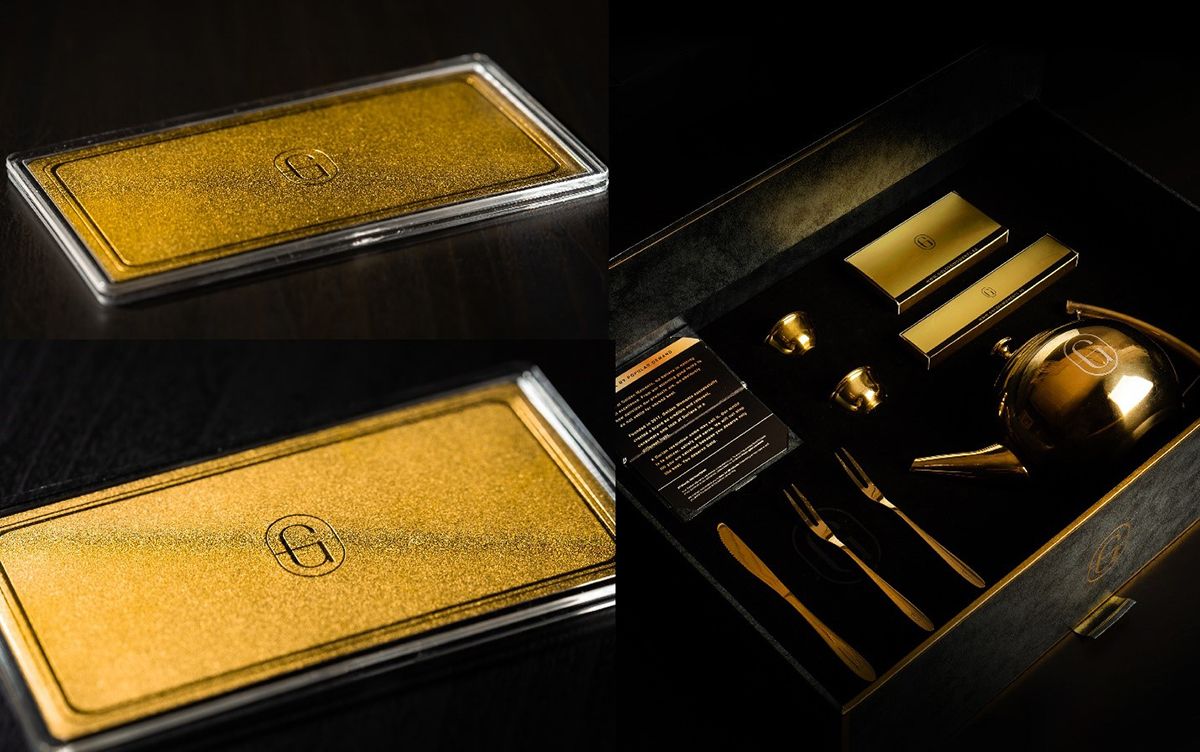 Truffle. Priced at $628.00, these mooncakes not only come with their heavenly taste, they are accompanied by the Golden Moments Branded 24K 999.9 Pure Gold (3g) Plate (Yes, that's right. An actual gold plate), a Golden Teapot, Golden Teacups, a Golden Fork, a Golden Knife and even a tissue box for you to clean up after you're done! Not to forget that every single mooncake is covered in 4 layers of gold foil, you would be literally eating Gold at this point of time. Nothing screams luxury more than this!
If you prefer some low-key luxury, try Golden Moments' Signature SnowSkin Mao Shan Wang Mooncakes. Using only the best pure Mao Shan Wang purée in the market alongside their perfectly crafted charcoal bamboo snowskin, Golden Moment's Signature Mao Shan Wang Snow Skin Mooncakes is to die for. We love how "real" the durian puree taste, and the puree isn't overly sweet. In fact, it was so rich that it felt almost like real durian! Trust us, it is one of the best durian mooncakes we've tried!