Singaporeans definitely love our "lures". This is especially evident from the PokemonGo phenomenon which resulted in the infamous "squad" road dashing, and late night gatherings at various lure spots. In fact, the lures were so irresistible, that Team MyFatPocket has been lured to this particular spot under the void deck.
Where?
Pokémon aside, we were lured to Singapore's first ever vending machine café—VendCafe, which is situated right under the void deck of 320C Anchorvale Drive. The 24/7 café which opened on 7th August is part of the Government's effort to create a more manpower-lean F&B sector, while bringing convenience to residents.
The cafe can be difficult to spot, thus it might help if you bring along a friend who is familar with that area.
Food from Vending Machine?
At Vendcafe, all dishes are pre-cooked, frozen and packed before subjecting to blast freezing (-18 degree celcius) to retain the freshness and nutritional value of the ingredients. They are then delivered to the vending machines.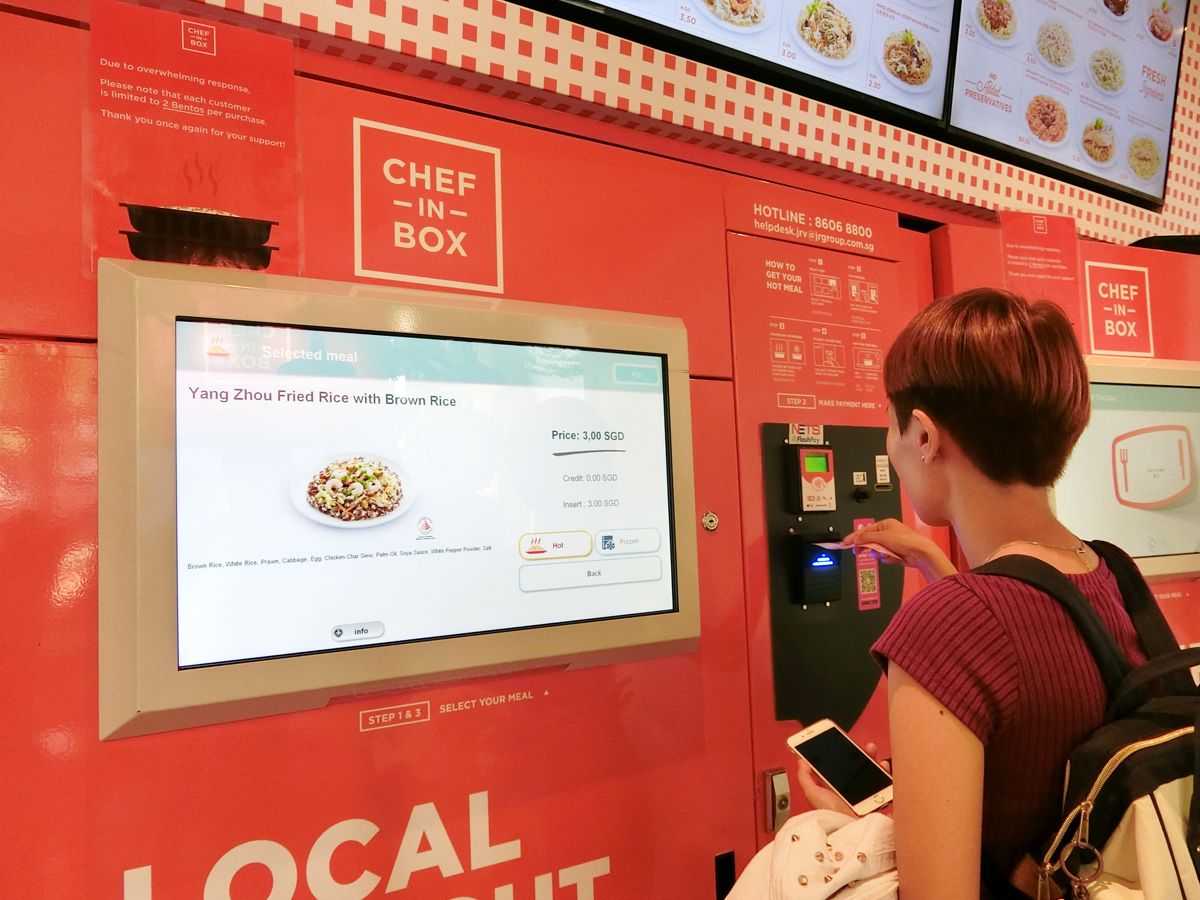 What is there to Eat or Drink?
The café offers halal-certified mains ($2.50 to $5) that are divided into either Local Delights or Western Delights, with menu rotating between a roster of 30 meals.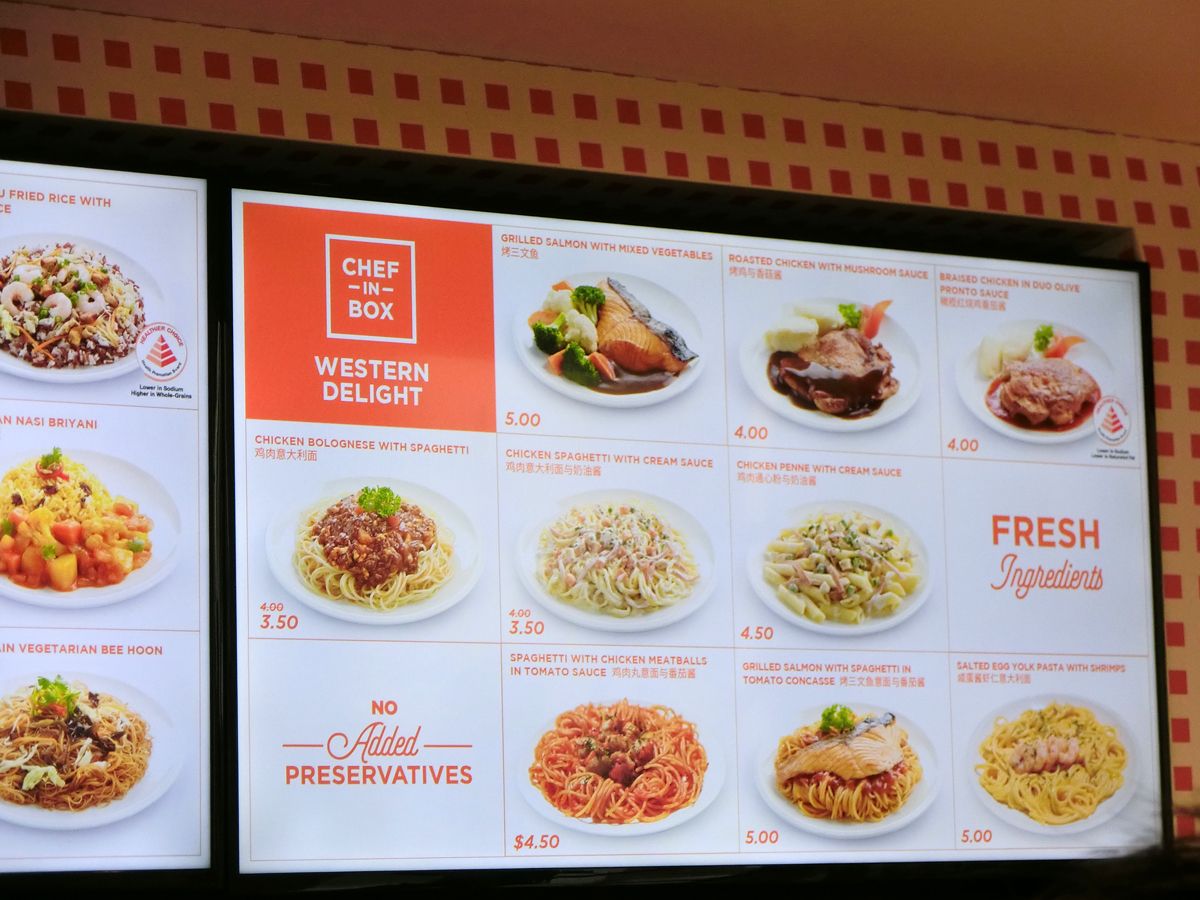 For the health conscious, you can either go for the Braised Chicken in Olive Pronto Sauce or Yang Zhou Fried Rice with Brown Rice which are formulated to be lower in sodium and saturated fat content. For the vegetarians, you can only choose from these 3- Vegetarian Rice Noodles, Whole Grain Vegetable Bee Hoon or Vegetarian Nasi Briyani.
If you're thirsty, the café offers beverages ranging from coffee, juices to organic soy milk too.
How to I Place an Order?
Placing the order is really a breeze, you just need to follow the instructions as shown on the machine. However, do note that only $2 and $5 notes are accepted by the Western Delights machine. Alternatively, you can purchase your meals via Credit Cards, Nets Flash Pay or coins.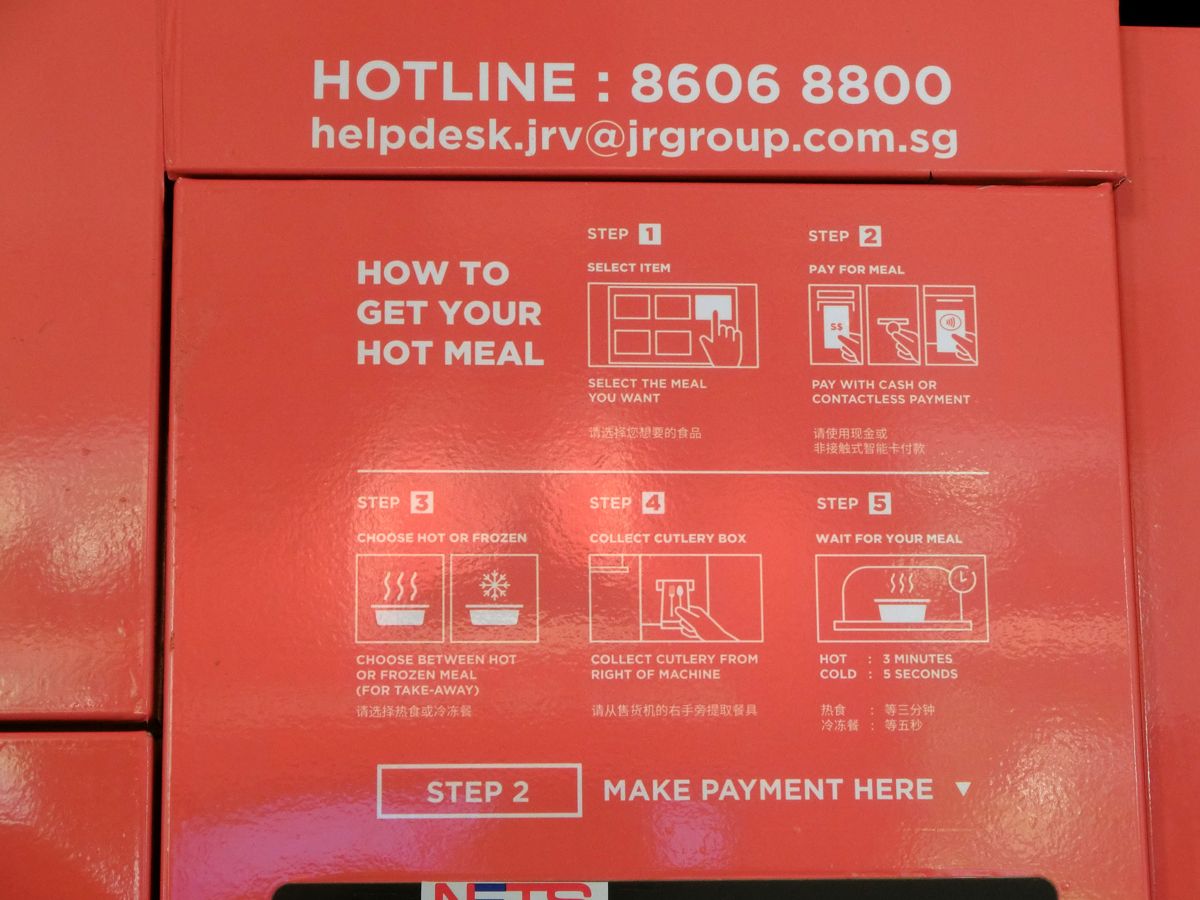 If the machine turns faulty after you slotted in your money (which we witnessed), remember to take note of the time and call or email the company (refer to photo above) for a refund.
How Long do I have to Wait?
The team was lucky that there wasn't a snaking queue during our visit (Monday, 4 pm). However, the faulty machine (Western Delights), and the limited choices of mains left (4 choices) may be the reason behind it. Do come in early to avoid disappointment.
Each meal requires approximately 3 minutes to be heated up, and each person is limited to 2 bentos. So be prepared to wait for a couple of minutes up to an hour depending on the crowd.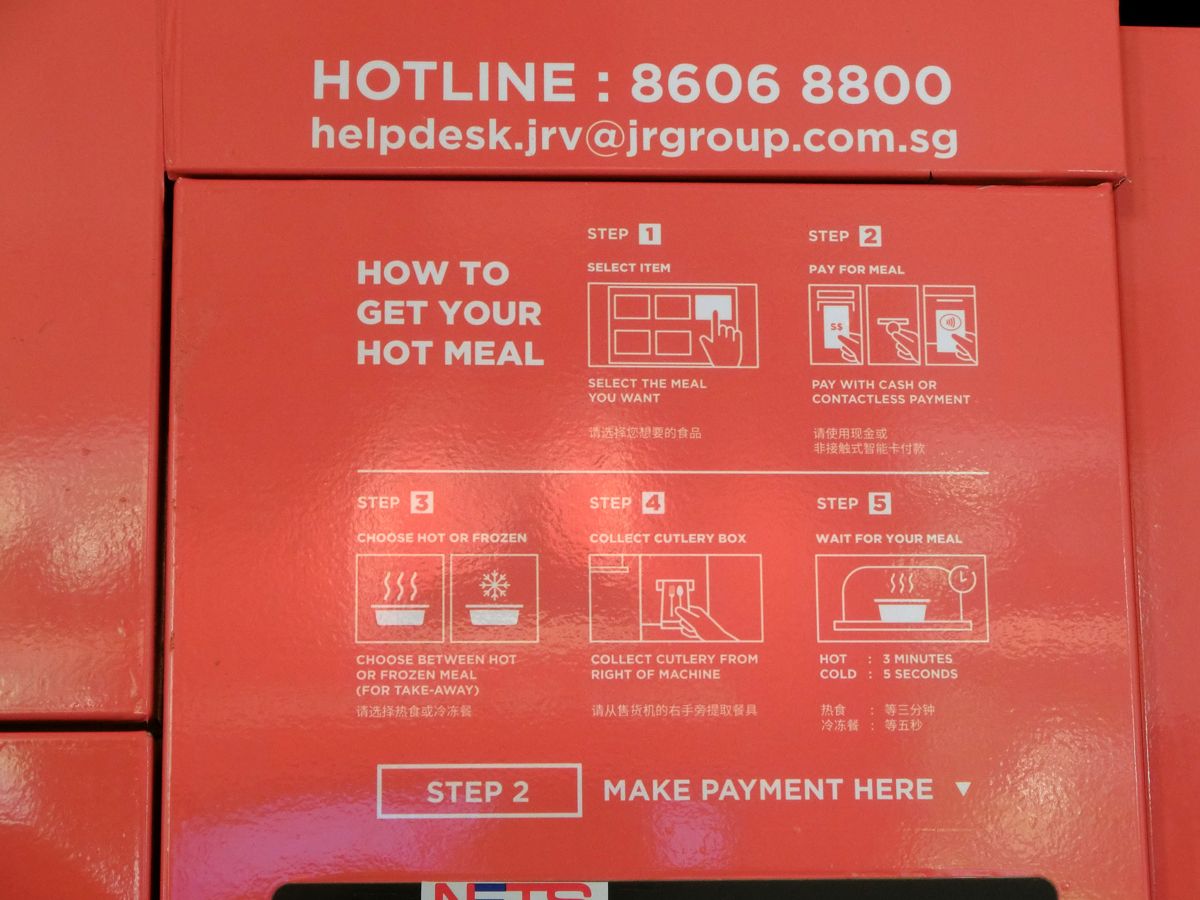 Are There Places to Sit & Enjoy My Meal?
The cafe does not have a specific dining area, so the team resorted to having our meals in the playground (under the scorching sun). Still, you can choose to dine in the gazebos or the nearby staircase. Alternatively, you can opt for your meal(s) to be frozen, reheat it and consume it in the comfort of your home.
Are the Meals Tasty?
We ordered the Yang Zhou Fried Rice and Brown Rice & Curry Chicken with Rice. The amount of ingredients was just right for both choices, and we were surprised at the tenderness of the chicken meat. While the flavours were not compromised, we felt that the texture of the grains was a little soggy for our liking. We agree that the bentos are somewhat comparable to the ones available at 7-11.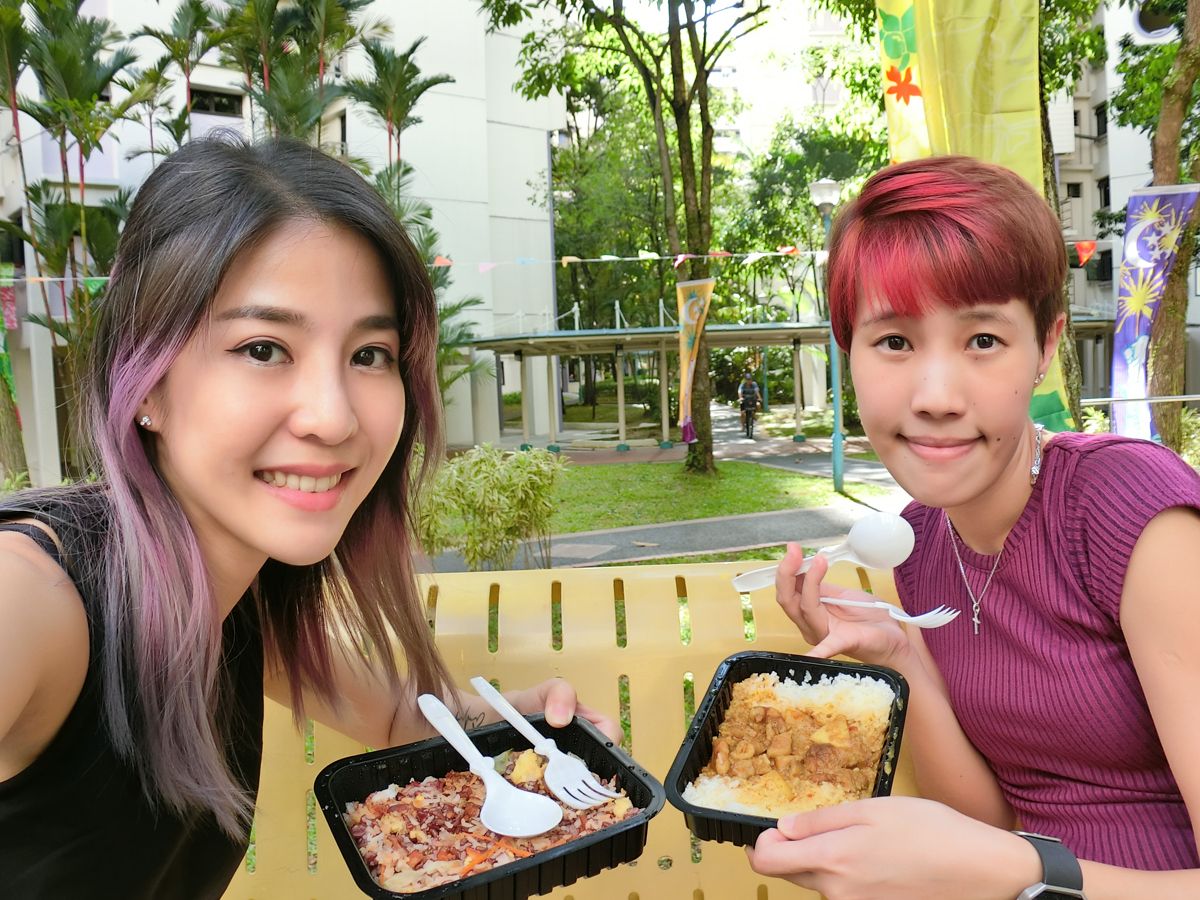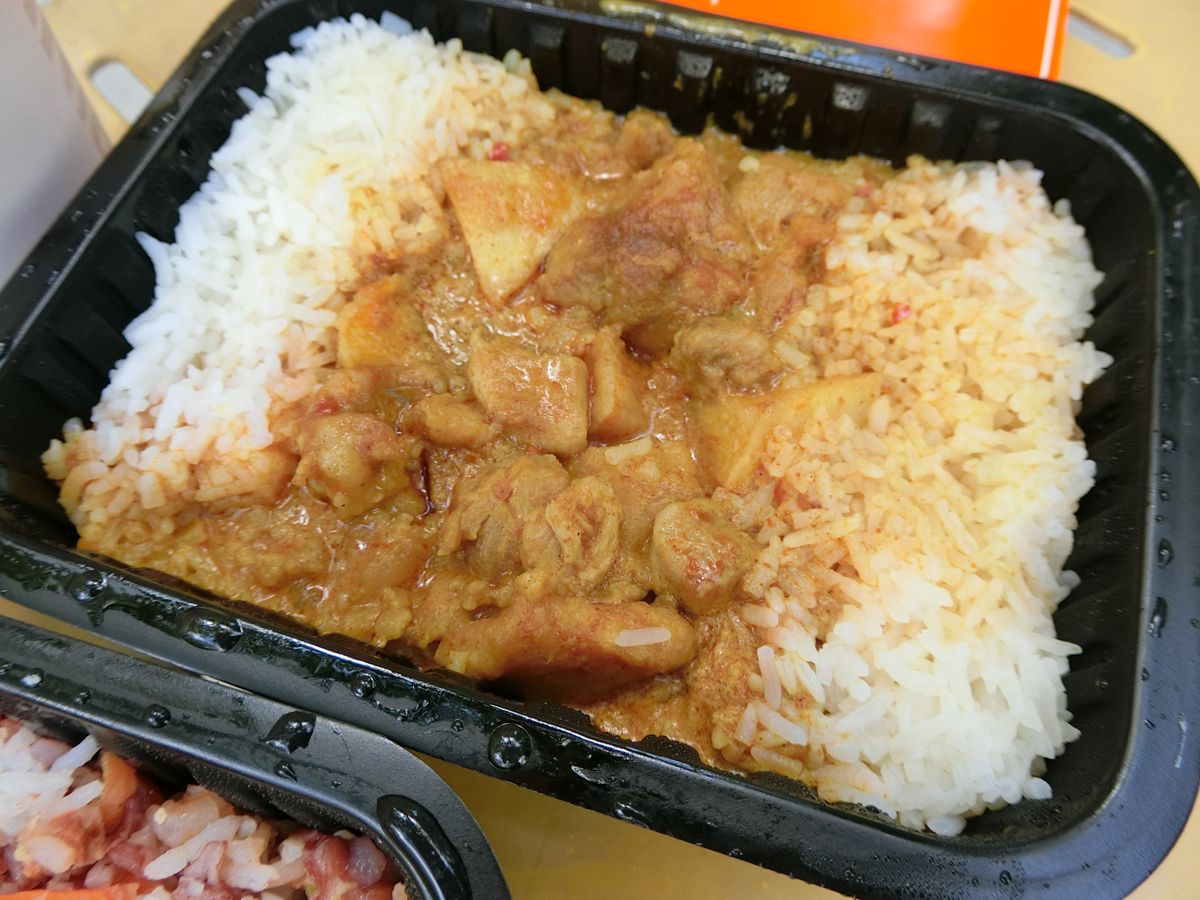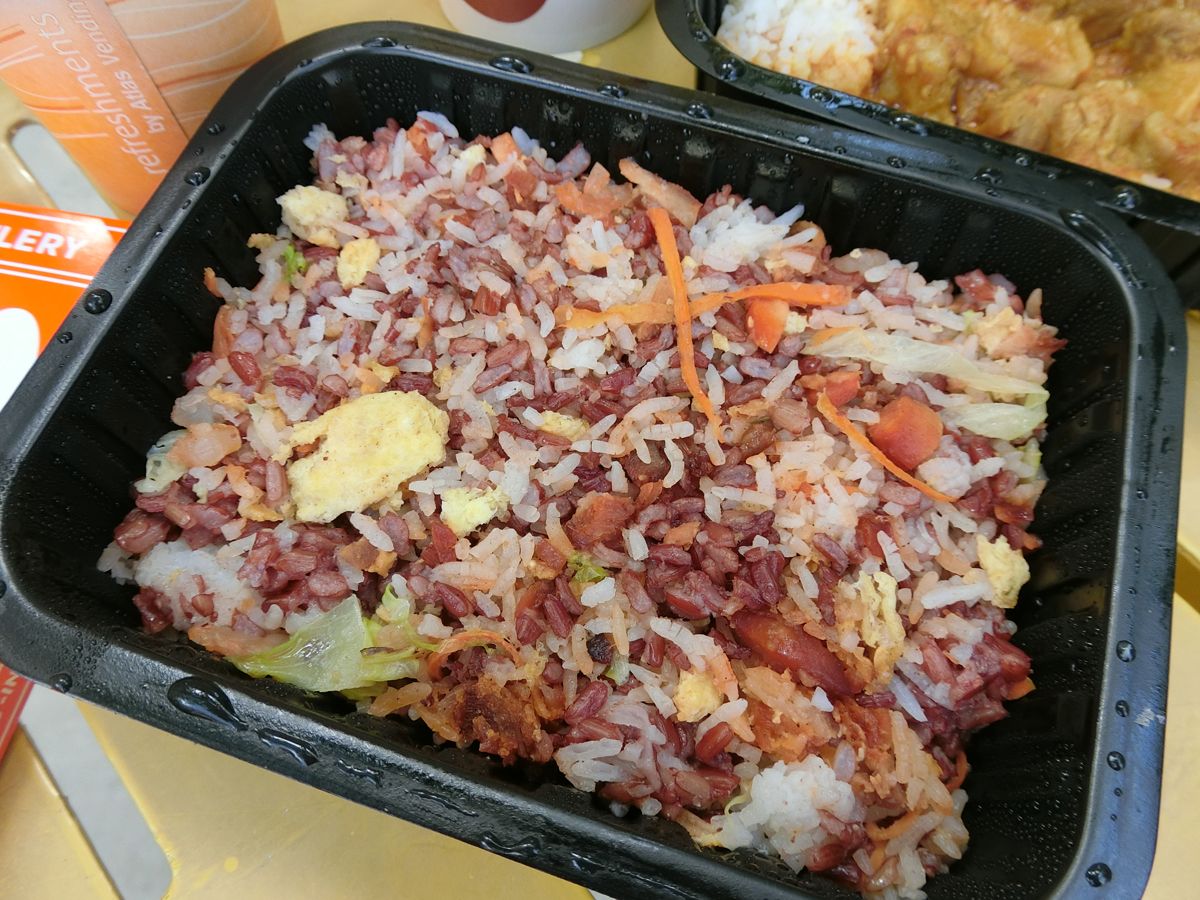 We love the organic soy milk, it was really creamy,and smooth on the throat. Most importantly, we were glad that it managed to retain the beany flavour and does not taste "artificially" sweet.
So....
We spent around $5.50 for the mains and drinks each. With the transportation fee, "improper dinning areas", occasion machines break down, and risk of mains getting out of stocks while queuing, the team probably won't be visiting the cafe anytime soon. We felt that the money can be better spent elsewhere. Yet, if you are residing nearby, this cafe indeed offers convenience. 
Overall, food is a very subjective matter, so don't let our opinions deter you from trying it. Do remember to queue at your own risk though!