Not all honey is created equal, Manuka honey is more than just your standard table honey, it contains unique qualities that exist only as a result of the floral type it originates from. Manuka honey comes from the Manuka tree, a woody plant with small white flowers. This plant is native to New Zealand and is located throughout natural forests, farmland and areas of difficult terrain, far away from urban settlements, pollution and human intervention.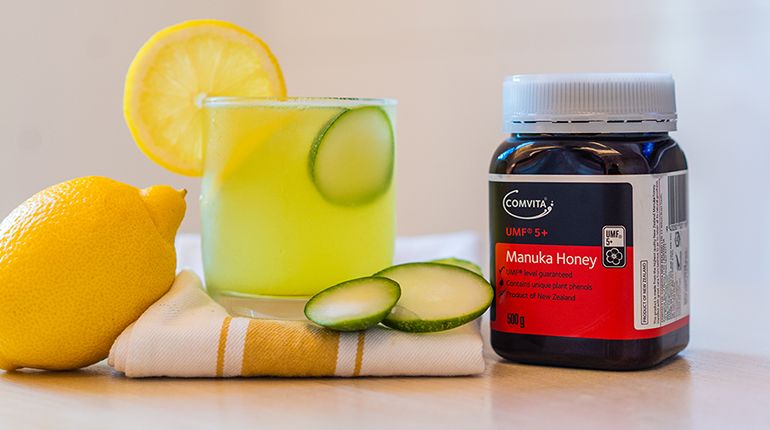 Other honey types can come from a selection of different floral sources, they may be from just one floral type or a combination of many, honeys vary considerably in their levels of phenolic and polyphenolic compounds depending on the floral source. Scientific research using mass spectrometry has detected that Manuka honey contains up to 10-fold greater phenolic concentration than pasture-type honeys.
Therefore, always remember to read the labels carefully and make sure that you are buying what you need. But regardless of what types of honey you are looking for, always buy your honey from a reliable brand from countries with high food quality standards.
Honey ranks in the top 10 most adulterated foods in the world, with some brands been found to 'top-up' their honey with sugar syrups, a substance often undetected by the standard consumer, but simple to detect via honey analysis.
https://www.cbsnews.com/media/food-frauds-10-most-adulterated-foods/
When shopping for Manuka honey look for the following key factors to help guide your decision:
1. Manuka honey is sourced from nectar from the manuka tree (Leptospermum scoparium) that is native in New Zealand.
2. Manuka honey must meet defined chemical markers as set by the New Zealand Government for it to be exported and labelled as Manuka honey. Always check the country of origin and look for wording such as Product of New Zealand or the New Zealand FernMark logo.
3. In addition to meeting the New Zealand government established chemical markers, genuine manuka honey can carry other quality markers such as the UMF certification. Manuka honey with certified UMF grading would have the UMF licence number shown on the product label.
What does UMF and MGO on Manuka Honey mean?
You are not alone if you are confused with all the UMF and MGO numbers that you see on the honey jars. Are they like SPF? The higher the better?
UMF stands for "Unique Manuka Factor" and it is a manuka honey grading system. When you see the UMF label, you can be sure that what you are buying is natural, unadulterated honey that is produced in New Zealand. Three unique markers Leptosperin, Methyglyoxal, and DHA, must be present at certain levels in the honey for it to achieve the specified UMF grading. The higher the UMF grading, the higher the MGO level is in the honey.
MGO is another grading system for manuka honey and it measures the MGO (methylglyoxal) content in the honey. The higher the level of MGO, the higher the grade of the honey. In case you are not too sure how to compare the two grading systems UMF and MGO, here's a table to help you!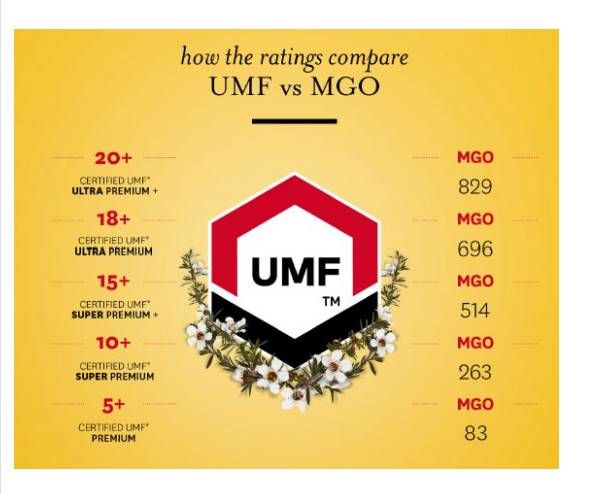 Comvita, New Zealand's finest Manuka Honey
Claude Stratford and Alan Bougen started Comvita with the vision to connect people to nature and good health, and perfected Comvita's beekeeping craft for over four decades since their humble beginnings in 1974. For 45 years, Comvita has been sourcing Manuka Honey from the remote hills and pristine forests of New Zealand.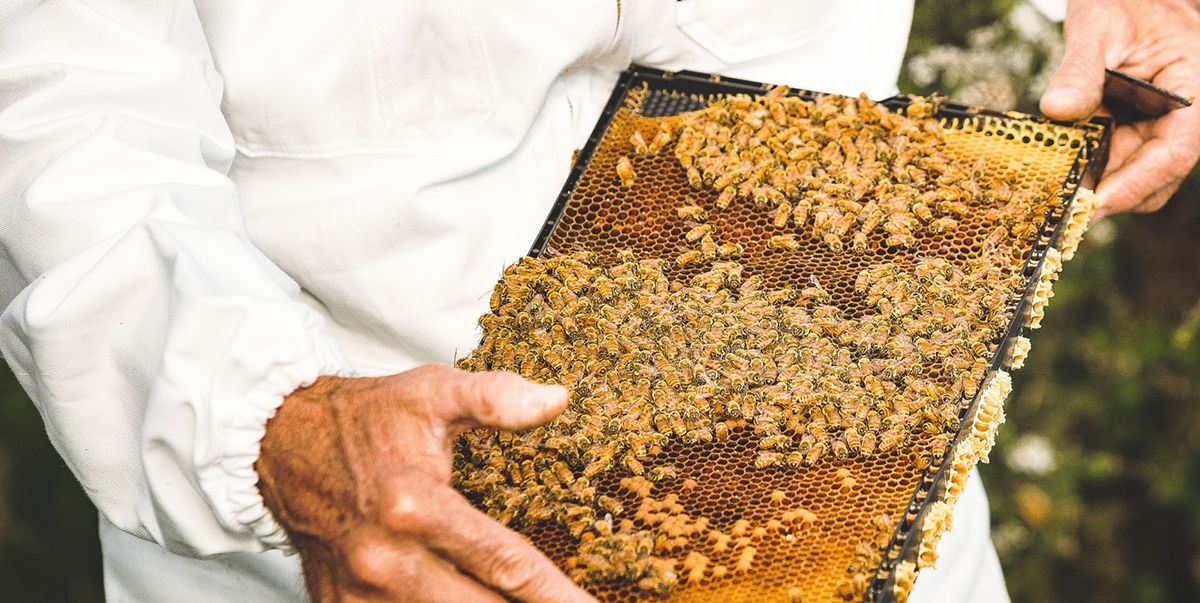 All Comvita® UMF™ Manuka Honey can be traced to their sources, from the hive to the shelf. Comvita made sure that they always work very closely to with their beekeepers (and also their bees!) to produce all the wholesome UMF™ Manuka Honey. Their hives are kept in remote forests in New Zealand, far away from pollution and agricultural sprays, and you can be assured that no antibiotics were ever used on the bees.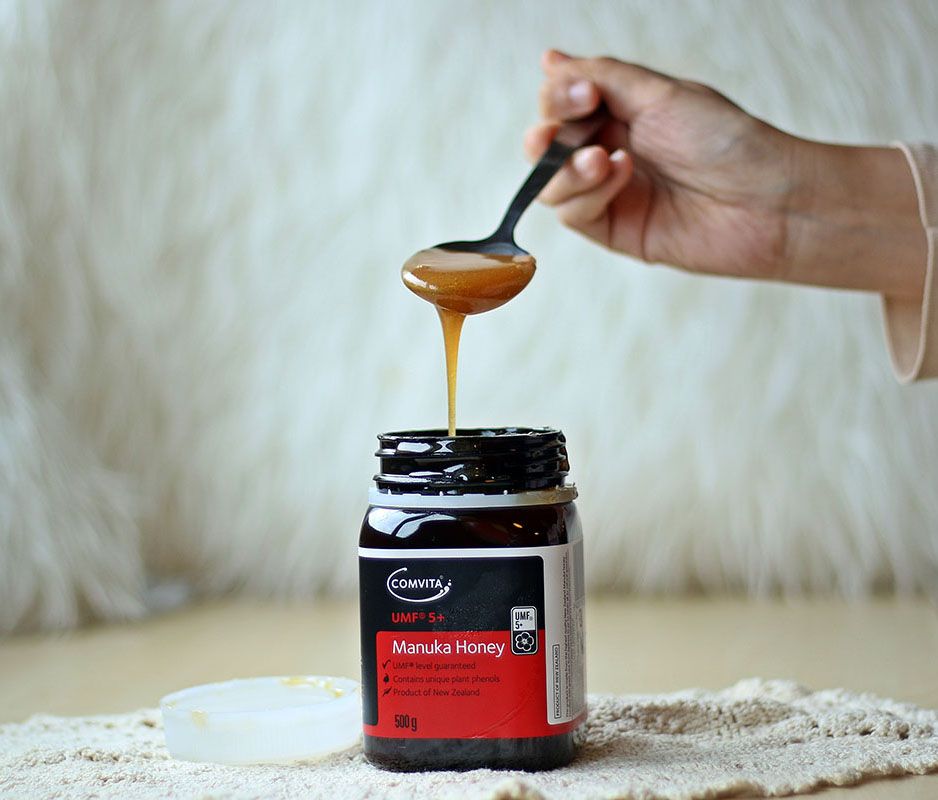 Comvita isn't avoiding environmental responsibility either. Acknowledging that their processes create a carbon footprint, Comvita made it one of their main focus to reduce the carbon impact on the environment with Manuka plantation projects and partnerships, and planting more trees.
You can find Comvita Manuka Honey at selected Watson's stores, Honey City Sg,Shopee, and Lazada.