There are certain types of food that you don't get to eat as and when you want to. From pineapple tarts to bak zhangs, we only get to eat them for that few days in a year. With the arrival of the Mid-autumn festival, which falls on September 15th this year, we are now looking forward to eating all the yummy mooncakes! From the traditional flavours to the new and exciting ones, we are definitely game enough to try 'em all!
Credit: The Ritz-Carlton
Where are some of the places that we can buy yummy mooncakes this year? Let's take a look and see where you can get your fix.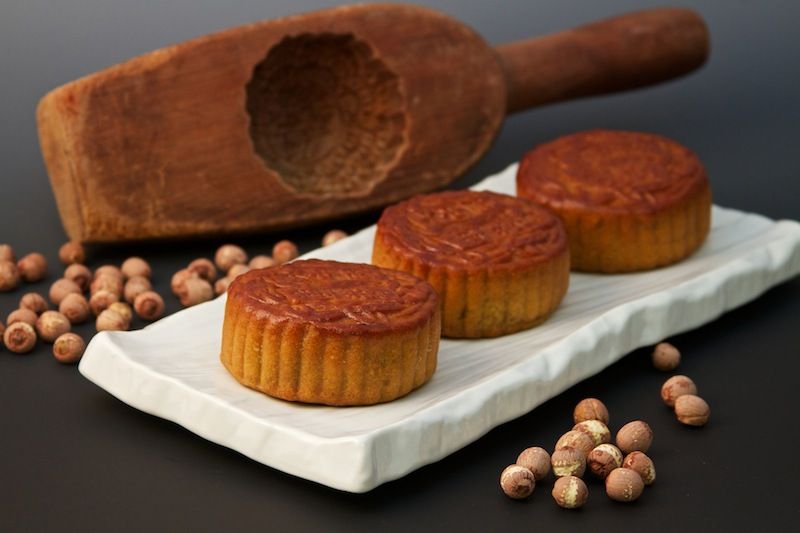 If you are looking for something very traditional, look no further than Tai Chong Kok, which was established in Singapore's Chinatown in 1935. All mooncakes are handmade with the recipe that was passed down from generation to generation. Expect a queue during the weeks leading up to Mid-Autumn festival!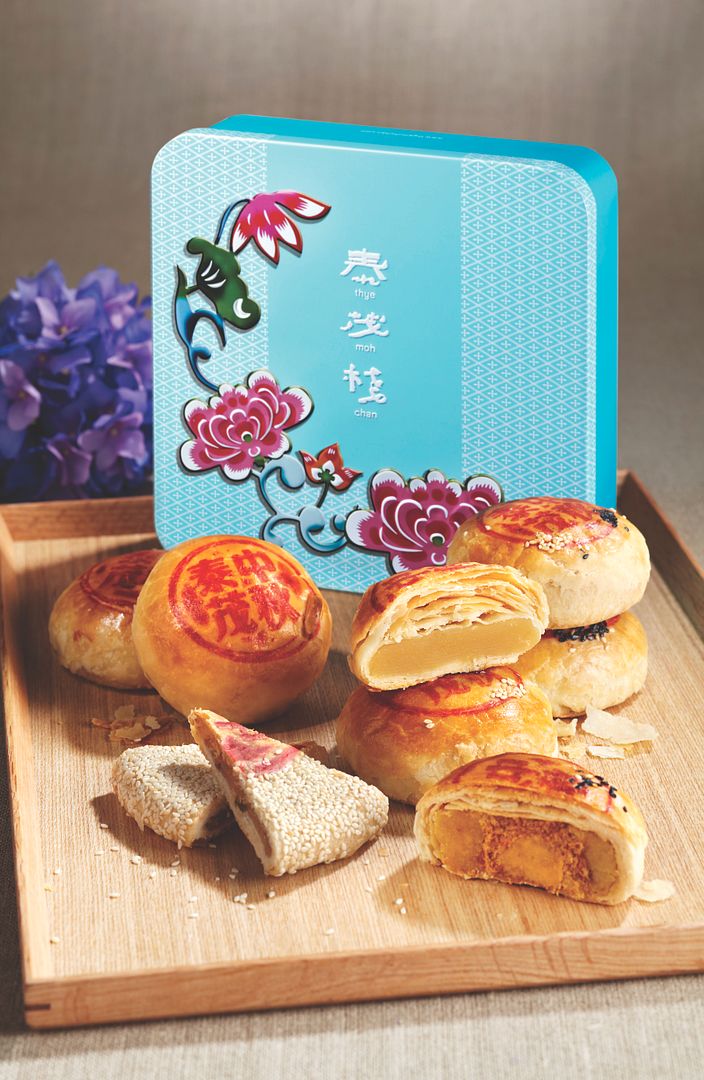 Thye Moh Chan uses traditional baking techniques and specialises in authentic Teochew mooncakes. Keeping traditions alive, the respected handcraft skills upheld by veteran chefs like Mr Chua Cha Lai, 77 and Mr Tan Ching Huat, 72, from the old Thye Moh Chan are passed on to the younger chefs keen to learn; ensuring that its popular mooncakes are faithfully produced with time-honoured techniques that boast the smoothest paste fillings and perfect piah pastry with six to seven thin layers -- the benchmark for ideal flakiness and its signature enduring appeal.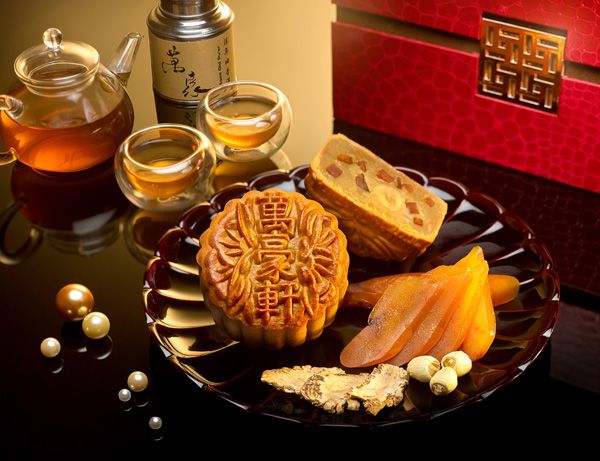 White Lotus Seed Paste with Prized Karasumi & Angelica Baked Mooncakes and Aged Old Pu'er Tea Set (New)
$188nett
Perfect for a gift to your parents or in-laws, The Royal Mid-Autumn Gift Set showcases the White Lotus Seed Paste with Prized Karasumi & Angelica Baked Mooncakes, complete with Aged Old Pu'er tea leaves and an elegant tea set encased in a chic red faux Crocodile Skin, two-tier treasure chest. Besides this gift set and the usual traditional and snow skin mooncakes, look out for exciting flavours like Chocolate Brownie with Cookies & Honeycomb and their signature Pure 'Mao Shan Wang' Premium Grade Durian (Signature).
This year, be spoilt for choice with three colours of treasure boxes and new mooncake flavours. 2016 sees the introduction of two alcohol-infused mini snowskin mooncakes – Champagne and Strawberry and Rum and Raisin, in addition to two other new non-alcoholic flavours – Cranberry Cheese and Green Tea with White Chocolate. Other perennial mooncakes on offer include a selection of Traditional Baked White Lotus Paste, Traditional Baked with Mixed Nuts, as well as Golden Peony's signature Sweet Potato Mooncake in Crispy Filo Pastry. Available in three colours – Velvet Red, Luxe Gold, and a limited edition Antique Gold, with subtle floral print.

Presenting chocolate and alcoholic versions for the first time in the hotel's history, the Dark Chocolate Crunchy Hazelnut snowskin mooncake and the Gin Pineapple snowskin mooncake are great as after-meal treats. A delightful 'cake within a mooncake', the Dark Chocolate Crunchy Hazelnut snowskin mooncake features a crunchy hazelnut chocolate centre enveloped by a rich mousse made with two types of dark chocolate, and adding to the flavour is the snowskin made with crushed vanilla beans and caramel. The Gin Pineapple snowskin mooncake is packed with a happy amount of gin and compressed fresh pineapple cubes; an innovative creation akin to a stylish tropical-inspired cocktail. If you are looking for something new to impress your family, get them!