Ann Riordan, who runs a food blog called How To Cook That, shows us how to make a cake which takes on the shape of Instagram's famous logo.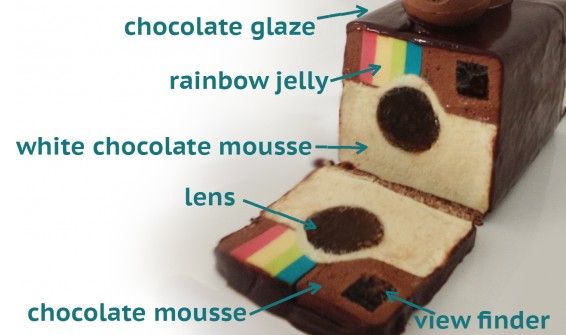 Image credit: http://www.howtocookthat.net/public_html/instagram-cake/
Riordan shows how each part of the logo can be made using rainbow jelly, chocolate glaze, coke glaze and chocolate mousse, giving us detailed instructions on how to make each component.
Although it is time consuming and tedious, this baker extraordinaire makes it look easy with her instructional video below. Watch it to learn how to make this fun, social media-inspired cake.