You want to make a good impression, and make him go wow… but at the same time, you don't want to go overboard or look like you tried too hard.
Here are the ways in which you can look sexy, feel great, be comfortable and turn heads all at the same time.
Selective Exposure
Cleavage, back, thighs, sideboob, torso… pick one area or at most two. Don't go all Nicky Minaj on your date, it's trashy and not very alluring… unless you're dating a pimp. Leave some things to his imagination. So if you do a plunging neckline, then have a somewhat modest skirt length.
The idea is to highlight your best feature and then err on the slightly conservative side everywhere else.
Sheer Tease
Show skin without really flashing it, the trick is in the material. Go for sheer, mesh, crochet, lace... A black dress with a sheer panel on shoulders is a great way to stay classy while exposing a little more.
Just make sure the sheer panels are not too large and that they don't reveal any underwear straps, that's tacky.
Pop of Colour
Black and monochrome outfits are safe and reliable, yes. But if you want to stand out, go for a pop of colour. Red is a proven number one choice if you want to up your sex factor.
Or you could go for an outfit with a mix of colours to show your fun and playful side.
Accessories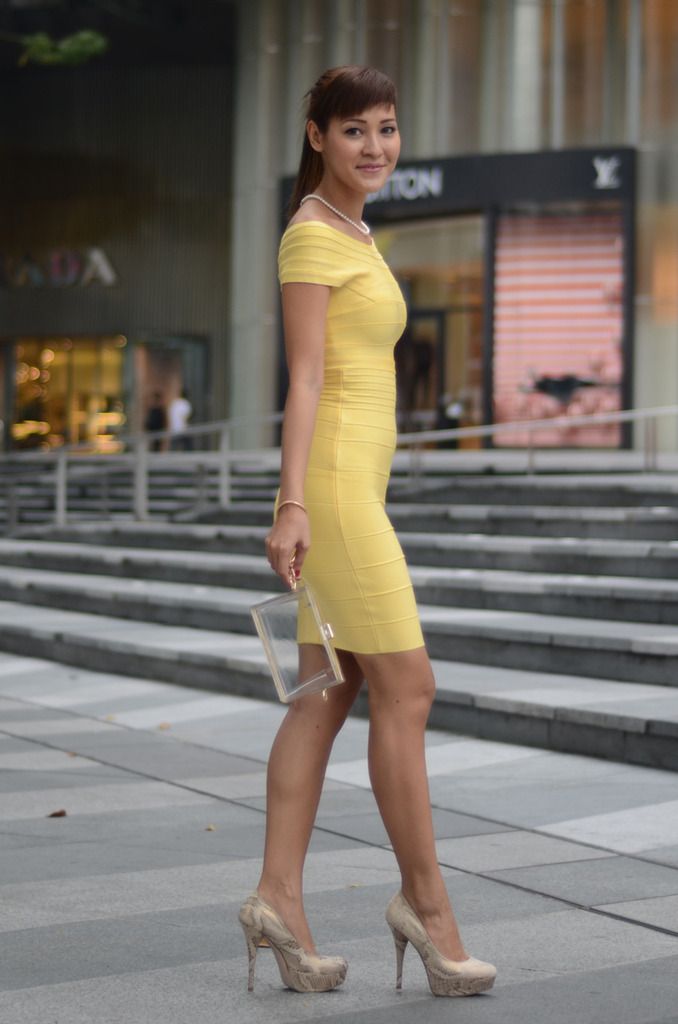 Just as with your outfit, it's a good idea to showcase one fabulous piece of bling and keep the rest small and subtle. Otherwise you risk looking like child who got into her mother's jewellery box, and that's never a good look.