I first heard of the term MILF while I was still a teenager, watching the movie American Pie. MILF stands for "Mother I'd Like to Fuck" and it was used in reference to Stifler's mom. Fast forward some 18 years down the road (gosh! I'm getting old!) and now MILF is a staggeringly trendy and popular acronym which is actually among the top search terms for search engines.
Just because you're a mother, doesn't mean you have to be boring and unattractive. Hardly so! Here are my top tips to becoming a MILF.
1. Lose that pregnancy weight.
Ok to be fair, a lot of us call it pregnancy weight when (5 years after giving birth, or when you were actually that shape even before you got pregnant), it's not. Don't use having had a baby as an excuse for extra heft. Get moving, get fit, eat healthy and get your body in the best shape in can be in. I find that a general guideline to losing weight is to simply burn more calories than you consume. It works for me everytime (and I love fatty foods!)
2. Dress to flatter your figure.
Even if you u are a little more overweight than you used to be, don't drown yourself in fabric to hide your body. Dressing well is not about what brands you wear, or hiding your body, or dressing slutty. It's all a balance between accentuating your figure, feeling comfortable and having clothes fit for function (I have a toddler to chase after now, so I prefer sportier casual wear, and that can be attractive too).
3. Have a 5-minute make-up routine.
Practice makes perfect, and once you have a quick, no-fail, 5 minute routine down to pat, looking good is effortless. Mums don't have time for long routines. So pick out what you need for your 5-minute face. For me I need some basic coverage in the form of a BB cream or tinted moisturiser and I need my eyebrows drawn (this is a must for me, even if I had a face full of make up, if my eyebrows are not filled in, I look blah). Since there's still ample time within that 5 minutes, I add in some blush and a few strokes of mascara. And that is good enough for me to not look like a hag. So figure out the essentials your face will benefit from and try to fit it into a 5 minute routine that you can depend on anytime… and probably even perform with your eyes closed.
4. Get a brazilian wax.
No mother has time to groom down there every few days. A good brazilian wax job will last you a month… or a few months if you can upkeep it with a little tweeze here and there. You will feel groomed, beautiful, and ready for some action.
5. Throw those ugly nursing bras out… (especially if you're no longer nursing OMG!).
Yes they are comfortable, and you've probably been wearing them since you were pregnancy… but for the love of God woman, it's time to get some proper lingerie to replace them! Something light and lacy under your clothes helps you feel special and sexy, as well as supported.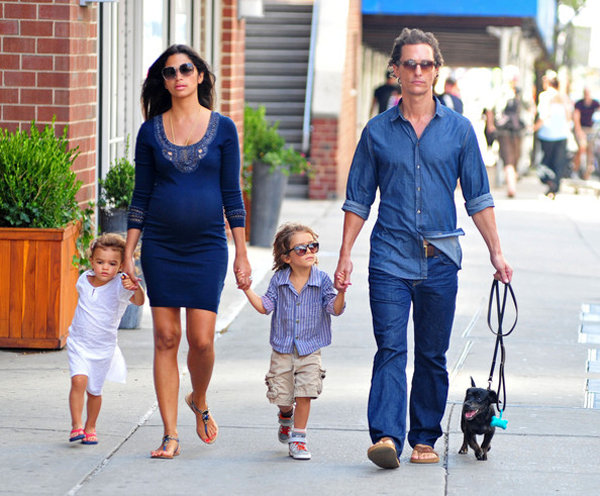 Motherhood, it's indeed a wonderful and rewarding journey, and you don't have to look and feel any less attractive than you were before. Join the MILF club :)