Watching a local band performance can make a great date night, it's something different, you get to chill out with drinks and good food while enjoying the local music scene. And you'll be supporting local!!!
Here are some of my favourite local music venues
Blu Jazz Cafe @ Bali Lane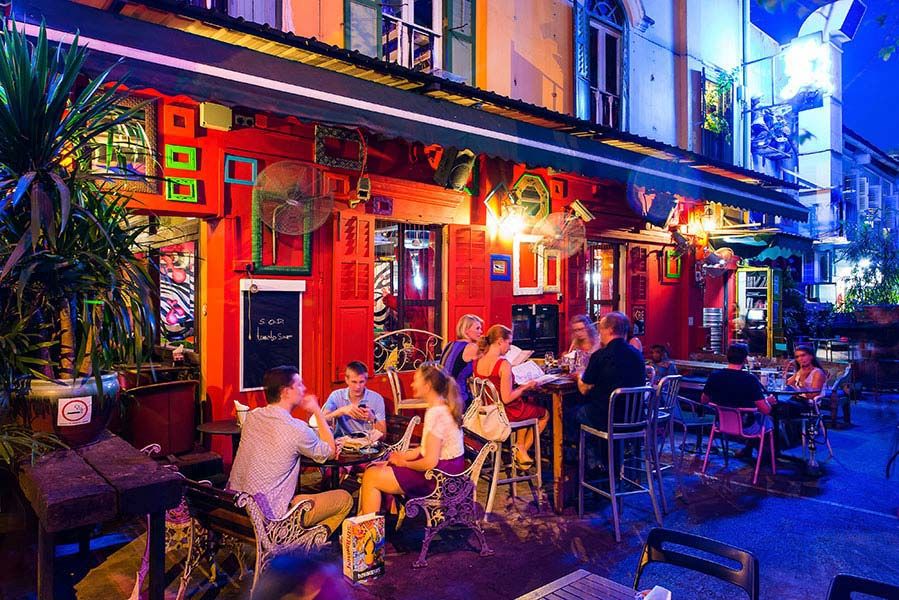 Credit: Blu Jaz Cafe
Blu Jazz has been in the scene a long time, and I've never went there and not had a great time.
Pros: Very laid back crowd (you can turn up in your clubbing best or come in sneakers and shorts, you will never feel out of place here), it's cool, hip and yet unpretentious, there are some fabulous local jazz musicians who perform there, the food is good and reasonably priced.
Cons: I guess the only con is that it is a little run down, I particularly hate to sit outside when it is a wet evening (it gets a bit mucky and disgusting)
Must Try: Balls of fire (minced chicken balls)
Timbre @ 1 Old Parliament Lane
Credit: Trip Advisor
Another long standing, a stellar venue for local music and a great night out is Timbre. They have a few venues in Singapore but my favourite is the one at the Arts House.
Pros: Timbre at Arts House has a perfect date setting over looking the Boat Quay waterfront, it attracts very talented local bands.
Cons: Too crowded on a Friday night (so make a reservation if you don't want to make your date queue up for most of the evening).
Must Try: Duck Pizza
Hood Bar & Cafe @ Bugis+
Credit: Asia Web Direct
Pros: The location is convenient, being right inside Bugis + (formerly Illuma mall), it has a relaxed casual dress down ambience, and there's a new line up of live bands practically every day of the week.
Cons: It can get quite loud and boisterous later in the evening so don't expect to have much conversations going.
Must Try: Lotus chips with salted egg yolk
Go ahead and head to any of these venues for your next date, I promise you won't be disappointed.