The whole Singapore went crazy over the weekend when Pokemon Go was launched in Singapore, and we saw so many people, both young and old catching Pokemons on the streets!
Pokemon Go is the hottest new craze that is sweeping the nation, and now, singles who are avid fans of the game can now meet up and hunt for Pokemon together in LunchClick's singles' Pokemon hunting event!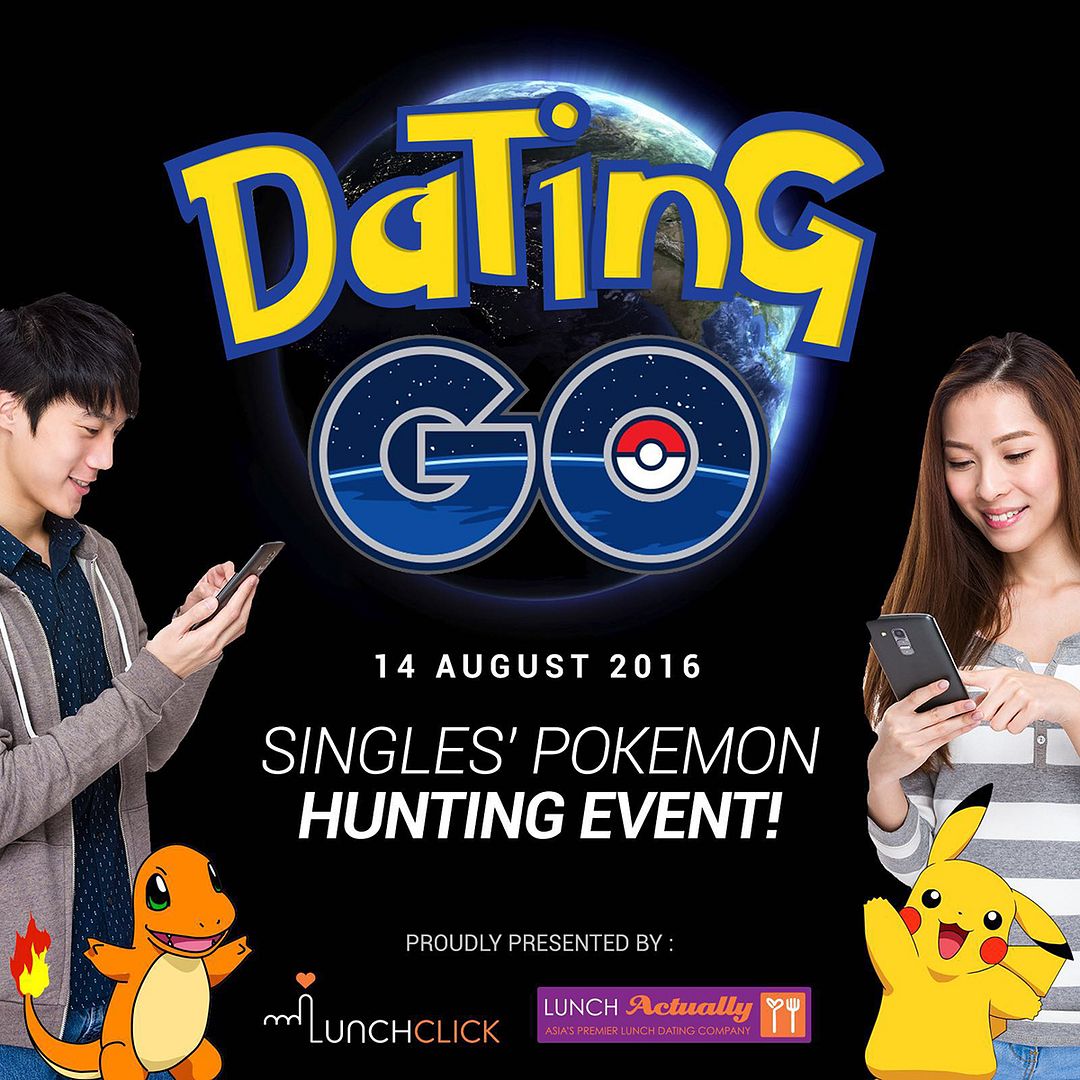 "Based on my personal experience, Pokemon Go doesn't just help to strengthen existing relationships between couples, among families and friends – it's also a great way to build new relationships as well! We hope that LunchClick's Pokemon hunting event will turn out to be the start of a beautiful love story for some Pokemon Go loving singles out there!" - Violet Lim, CEO of LunchClick and co-founder of Lunch Actually.
The singles' Pokemon hunting event is slated to run on 14th August 2016 at 2pm, with the kick-off point being the new National Gallery. LunchClick will be conducting icebreaker games, before splitting the singles into three teams – Valor, Instinct, and Mystic. The teams will compete to see who can catch the most Pokemon during the allotted time period, and the winning team will be awarded a special prize!
LunchClick is a dating app made for serious daters and singles looking to find love. The app is developed by the Lunch Actually Group, the largest dating agency in South East Asia with offices in Singapore, Malaysia, Hong Kong, Indonesia and Thailand. As LunchClick is committed to providing a safe and secure environment in which genuine singles may connect, all users are required to input their NRIC number during the registration process, in order to verify their marital status.