One of the great milestones of a couple's life together is travelling together. It's exciting, an adventure with a big dose of romance thrown in. However, it is also a time when you spend 24-7 with your partner, and both your flaws and annoying traits will surface and be more obvious than ever. It's a real relationship tester. So don't be taken by surprise and let it ruin your holiday… or worse still… your relationship! Here are the most common pitfalls of travelling as a couple and how you can manage them.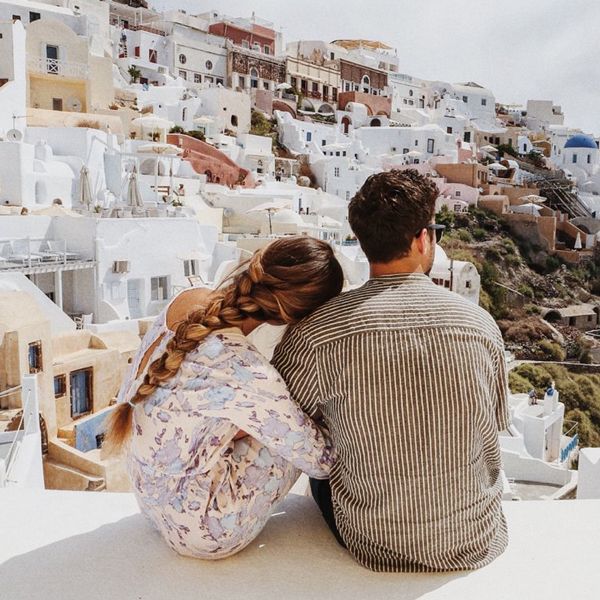 Credit: Access the World
The location sucks
People who say it doesn't matter where they are, as long as they are with their loved one… are lying. A bad holiday location can ruin things. Focus more on what you wish to do and see and proceed from there. In case you get fed up lying on the beach during the entire day, you would hardly have a great outing, irrespective of how "idealistic" the resort states to be. Communicate with your significant other in order to discuss what both the parties want to do and pick a site based upon those elements.
Money constraints
Prior to your trip, communicate honestly & openly about what you are able to afford as well as how you want to split the expenses. It is wise to set a specific budget besides going dutch on all expenses. It does not need to mean splitting the expense at each eatery. When we were dating, I would always book and pay for the flights while he paid for the hotel and other expenses. That worked out well for us. But, make sure you figure out the amount you want to spend on every expense & communicate that to your partner.
You see too much of each other
For sanity, and for doing some things you might want to do which your partner does not, it is crucial for you to take some time apart while on a trip. No matter if it takes 20 to 30 minutes for clearing your head through an early morning jogging on a weekend trip, or allocating a whole afternoon of your weeklong trip for visiting a museum which your partner has no interest in, it's crucial that you spend some period apart. Even now when we are on holiday, my husband leaves me at the mall to shop for bargains, while he goes off to the pub for a drink and we meet back in an hour.
This way, you can prevent yourself from getting irritated with each other & having irrelevant arguments. In addition, it'll help you take off some time for doing things which matter you the most.
You get jealous
Bloody hell, why are Italian women so good looking?! Why are the waitresses in this country so chatty and flirty (it's for the tips really!). Haha. Jealousy may happen to women as well as men. When your partner compliments another person, don't start getting crazy at him/her. Know that he/she came with you & the other person is just a complete stranger.
Things don't go as planned
Even with the best laid out plans, things can go wrong. Ensure you're able to get a refund from your ticket price or that you're able to change them. In case you are required to put down some deposit amount, know when the final day for refund is. For an outing of significant cost, consider travel insurance that often includes a "cancellation for any reason" element which would cover despair allowing you to recover all funds in the event the relationship goes bad.
Once you have these common pitfalls tackled, you're in for an enjoyable adventure together. The world is your oyster!