Discover the new generation of dating, sign up for GaiGai Events here or schedule a free consultation here!
Credit: NY Minute Dating
Before the dawn of the internet, we all had to get out of the house to meet new people. If that worked for the entire existence of the human race, you can count on it as a tried and proven method with a high success rate.
Another way to find love is through attending your favourite events and activities, where you can be sure that you are meeting like-minded people. Unlike blind dates, where you only get to meet one potential partner, you usually get to interact with many people at an event and can take your time to know them before you decide on who you would want to go on a date with, of course, hoping that they reciprocate too!
With that in mind, GaiGai organises interest-based speed dating for singles to interact with each other through activities that they enjoy! Let's take a look at some of the different activities that GaiGai organises to get you off the couch and head out to mingle!
Karaoke Sessions
Are you the next Ariana Grande or Eric Chou? Sing your hearts out at GaiGai's karaoke speed dating sessions and you may find your next karaoke kaki! Have singing battles or duets with your new friends and charm the socks off everyone with your singing skills.
Dance Lessons
Shake your hips and burn some calories while learning a new dance! Music and dance definitely lighten the mood, and partner dances are especially great for you to meet a special someone! GaiGai organises various Latin Jive and Cha Cha classes - you should look out for the next one if you are someone who loves dancing!
Baking Lessons
Make new friends while learning how to bake pastries and cakes, and who knows, you may be still baking together with a special someone 5 years down the road in your little love nest. Keep up to date with GaiGai events here as they will be organising another baking class very soon!
Workshops
Be it DIY workshops, magic workshop, or coffee-making workshop, it's a great way to bond with fellow singles over your mutual interests. There will be a common topic for you to chat about to break the ice, and get to know one another better over learning a new skill together!
Alcohol Appreciation Classes
If you enjoy alcohol and want to learn more about how it's made and taste unique flavours, GaiGai's upcoming alcohol appreciation classes happening across 18, 19 and 20 July will be right up your alley! Beer Appreciation Night, Wellness Gin Experience or Cocktail Masterclass: pick your poison! Still undecided? Take GaiGai's 2-minute quiz to find out which alcohol suits your personality! Meet fellow like-minded singles at our events, and with some liquid courage, you may just hit it off with your future life partner!
Cryptocurrency Crash-Course
Curious about how cryptocurrency works? Lost whenever your friends drone on about the different cryptocurrencies? Join GaiGai at their cryptography-themed speed dating event on 24 July 2019 to kill two birds with one stone - making new friends and learning about all things crypto. Located at the gorgeous Cook & Brew at The Westin Singapore on level 33, enjoy a birds-eye view of the CBD area while sipping cocktails and basking in the romantic ambience with new-found friends.
These are just some of the wide variety of events that GaiGai organises for singles. By signing up for a dating event, you'll get to engage in an activity you enjoy, at the same time meet a range of people and make new friends in the process!
GaiGai, leading dating agency in Singapore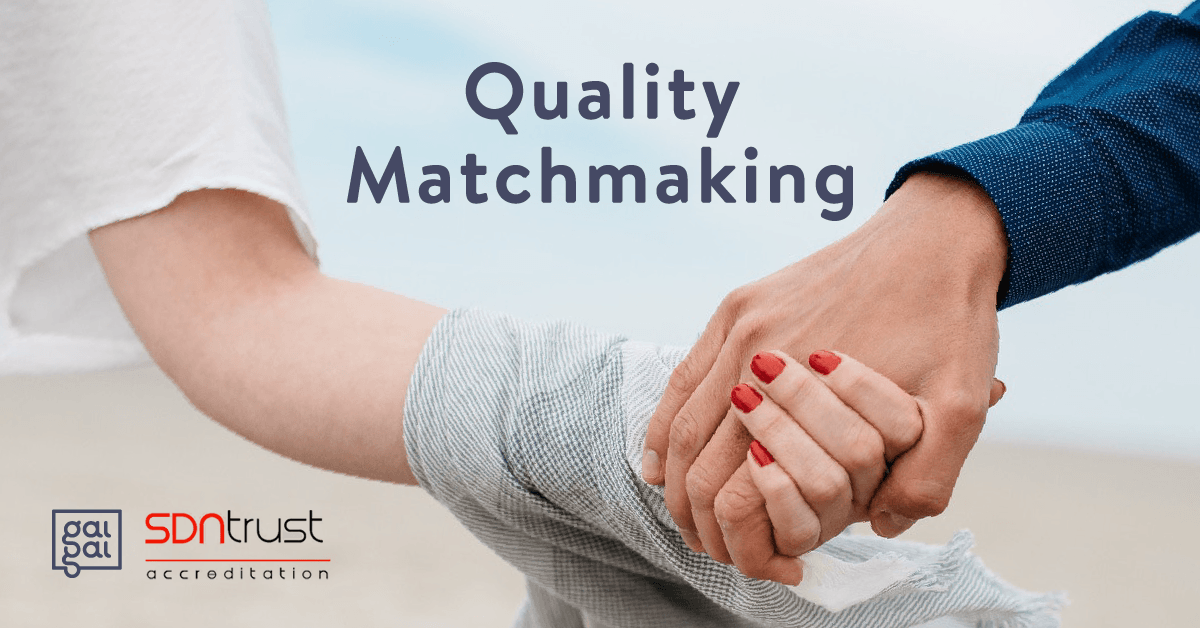 During events, you get to meet a variety of people from different walks of life. Should you want to narrow down your search for The One, GaiGai also does personalised 1-to-1 matching where we will help you find your match within your preferences. Sign up for a free profiling session with their Relationship Managers today.

GaiGaiWebsite:
https://letsgaigai.com/#/home
Tel: 6222 9671
Facebook:https://www.facebook.com/letsgaigai
Instagram: https://www.instagram.com/letsgaigai/