Discover the new generation of matchmaking, schedule a free consultation with GaiGai here!
"It is only with the heart that one can see rightly; what is essential is invisible to the eye." - The Little Prince.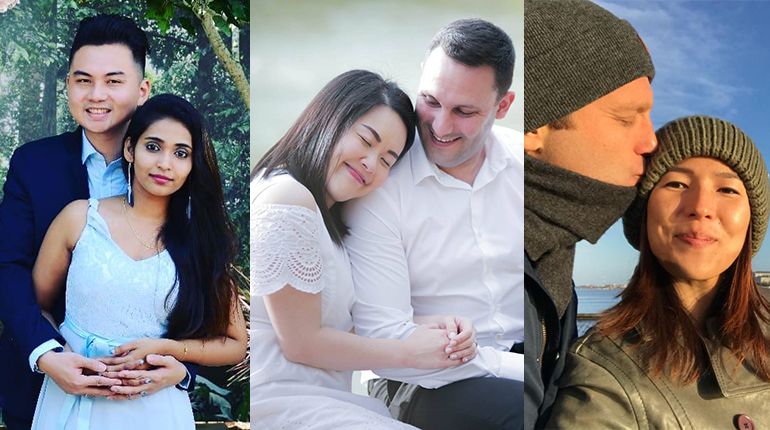 With rising interracial marriages in Singapore, we believe that true love is more than outer appearances.
According to the Department of Statistics, 22.1 per cent of marriages in Singapore were interracial marriages, which is a significant increase from 8.9 per cent back in 1997. No one really bats an eyelid when we see interracial couples on the streets now as people move away from the conservative ways of thinking.
Let's hear from three interracial couples who shared their love story with us - from how they met, their sweet moments, to the obstacles they faced.
Plamen Aleksandrov (Bulgarian) and Kitty Tan (Singaporean Chinese)
Tell us your love story
As cliche as it sounds, we met through an online dating app in 2013. I chanced upon his profile and he had a big happy smile, which attracted me. We chatted online for maybe a week, before I asked to meet in person. (Geez, I'm the pro-active one!) I learnt that he was already in Singapore for about two months, and was actively seeking a job. He had about one month left before his tourist visa expired and he would have to go back to Bulgaria. He mentioned that he had already gone for 2 interviews and one of them was looking very positive… so he was really excited!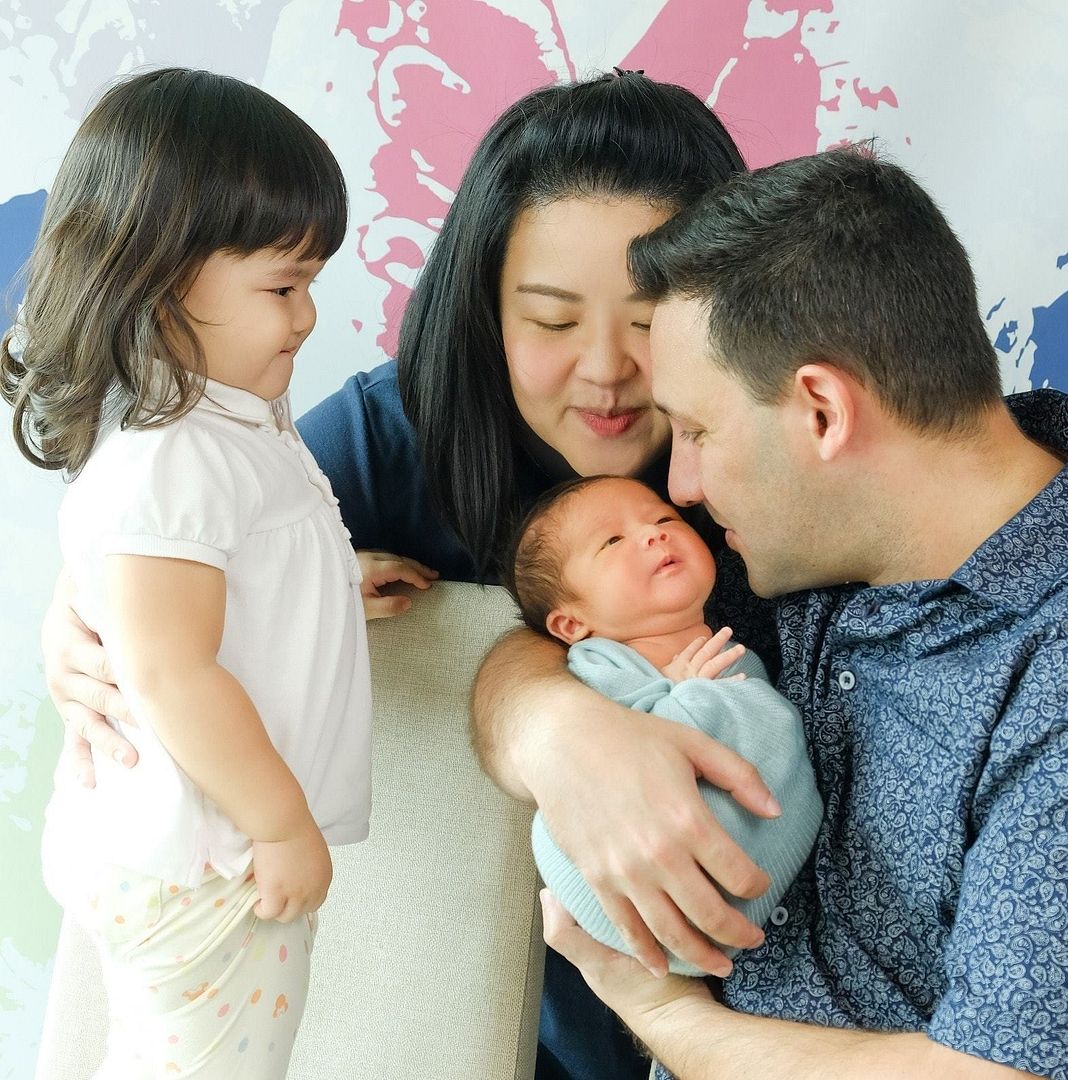 On our first date, we met for dinner at a cafe at Bishan Park. He had good manners and was a gentleman. I noticed he was sweating a lot the entire time even though we sat indoors. I later learnt that he gets nervous easily. We met often for the next few weeks and I had a great time with him!
However, soon after, he heard back from his prospective employer and didn't get the job. Feeling dejected, he booked a return flight departing 2 days later. I was disappointed but I think we both were mentally prepared.
Call it a miracle - the next day, the prospective employer called again and offered him the job!
We continued dating and 16 months later, he proposed. We got married three months later. And two months later, I got pregnant. It's been 5+ years and we are now a happy family with a 3-year-old daughter and 9-month-old son.
How did your family and friends react?
Interestingly, everyone reacted rather normally. My family may have been a little surprised but they welcomed him warmly. Every time the family gathered over meals or other activities, they'd be sure to ask him along. His family was super calm about me, the Asian (then-)girlfriend - they probably had expected it since he was living in Singapore.
Do you have to make any adjustments because of cultural differences, if any?
Oh yes plenty, initially. The Chinese/ Asian/ Singaporean traditions and cultures were an alien concept to him. For example, he didn't understand why we had to wear new and preferably red attire during CNY; why Singaporeans love queuing for EVERYTHING; and why we love hotpot so much?!
A lot of patience is needed, to explain our key cultural practices and beliefs. I'm grateful that he keeps an open mind and is willing to learn more and accommodate. Likewise, I keep an open mind and make it a point to hear his thoughts, especially when it comes to child-raising matters.
On the whole, a cross-cultural relationship needs more efforts and patience to maintain. More so if both parties are from different countries. It boils down to two key elements - communication, and an open mind.
Dominque (Singaporean Chinese) and Jessica (Malaysian Indian)
Tell us your love story
I first met Jessica at the company's reception when she just joined our company. We didn't manage to talk much but I thought that she was pretty and pleasant.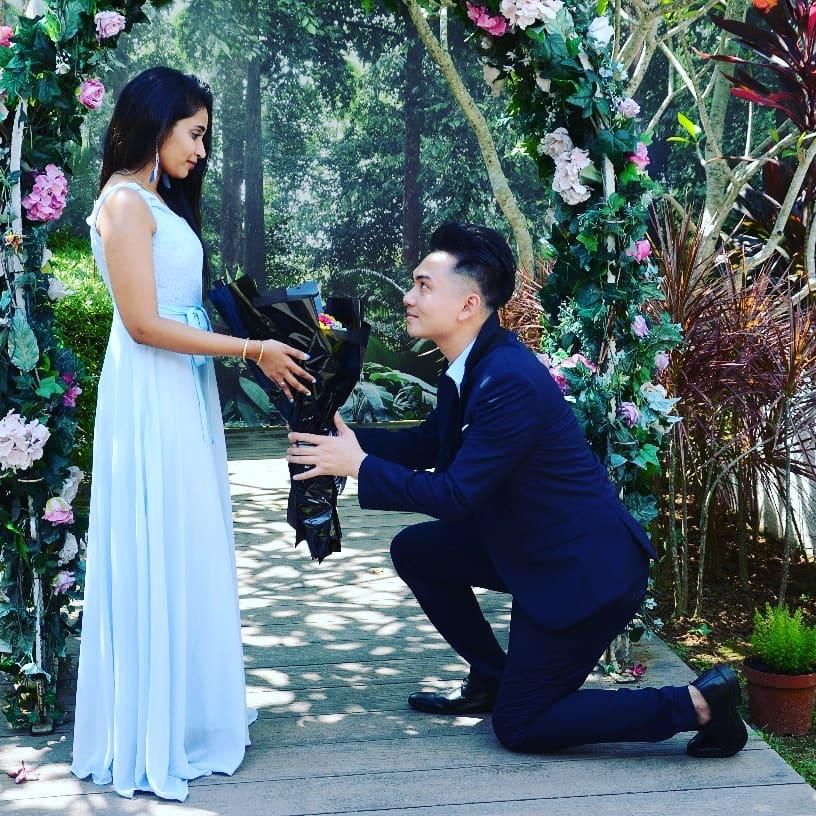 Subsequently, we had a few more failed attempts at conversing and I only managed to find out her name, which I thought was pretty sweet. Luckily, I didn't leave a bad impression and Jessica thought that I was just a random cute guy who was a little peculiar. Fast forward a few months later, we had our first proper conversation when she commented on my Instagram photo on how well I looked in an Indian traditional Jeepa. From there, we had our first date. A year and a half later, I proposed to her at her favourite Disney Character (Pooh Bear) Hut in Disney Japan, and she said yes!
How did your family and friends react?
I think that our family and friends wanted us to be happy, and live a blissful life together. However, sometimes their good intentions may come off as being overly protective. They were more shocked than disapproving and just needed some time to adjust to the fact that we are dating. It took a little time and effort to convince them that we will work out fine just like any couples out there.
Do you have to make any adjustments because of cultural differences, if any?
Yes, definitely. In fact, I think that any relationship, interracial or not, requires adjustments and compromise. However, speaking from the point of view of an interracial couple, we do experience some conflicting moments due to cultural differences. We were unaware that there are certain things in our respective cultures that were so ingrained within us that we take for granted, not realising that it may come across differently to one another. We had to work together to understand each other, and find that intricate balance. That being said, it has made our marriage a lot more interesting!
Last but not least, we do experience the occasional "looks" from strangers but we have learnt to "dance in the rain" and enjoy the stares! Our journey has just started and we are sure that love will make things work!
Lasse (Danish) and Jasmine (Singaporean Chinese)
Tell us your Love story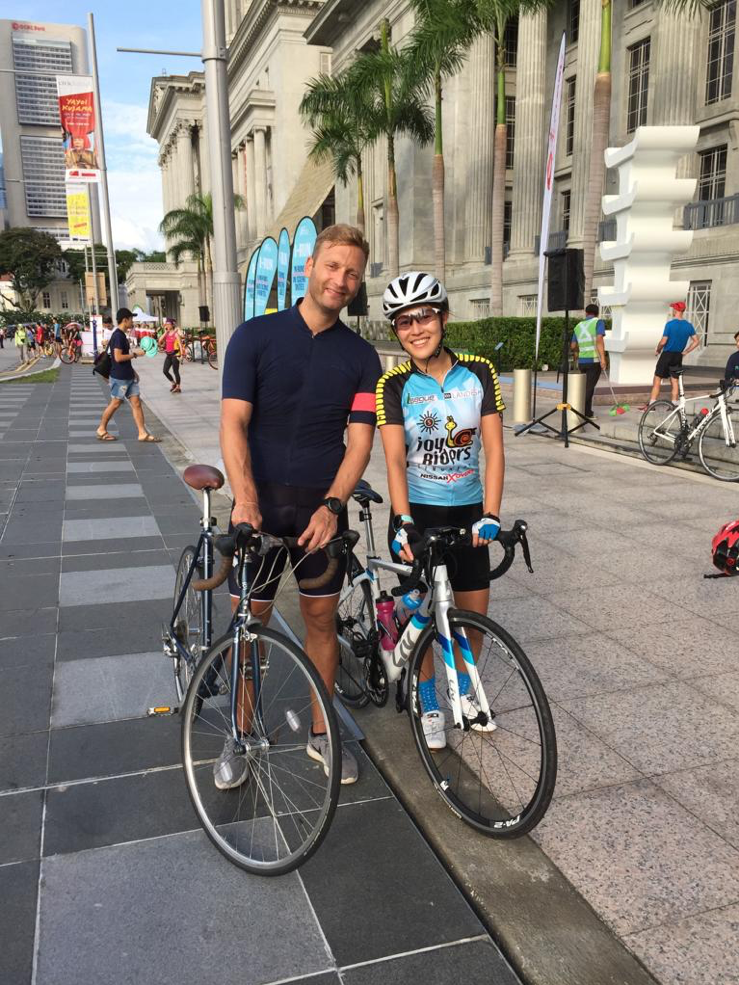 We both "swiped right" on a dating app.I was actually not too serious about meeting him as I was tired of going on endless, repetitive coffee dates. Interestingly, he suggested going for standup paddleboard for our first date, which was a breath of fresh air, and also an activity which I enjoy. Our 2-hour stand-up paddleboard date became a 4-hour session where we paddled across the channel from Pasir Ris to Pulau Ubin and back, followed by another 2 hours of coffee session after. The rest, as you say, is history and we will be getting married in 2 weeks' time.
How did your family and friends react?
My friends were stoked to find out that I was dating Lasse and they loved him. His friends and family were also happy for him. The overall sentiment is that we are a good fit because of our lifestyles and character. However, I took my time to introduce him to my family as I wasn't sure how they would react to me dating a non-Singaporean and also a non-Chinese. But he won my parents over easily and at the end of the day, everyone was happy for us because they could see that we are genuinely happy with each other.
Do you have to make any adjustments because of cultural differences, if any?
I think adjustments come with every relationship. After all, it is two different people coming together. We are so alike and yet so different at the same time. However, I'm glad that we hold similar values in life and that's what keeps us together. As we are currently planning for our wedding, we are experiencing many clashes due to cultural differences. However, we just constantly remind ourselves that it is part and parcel of the journey we have to go through together. We make our compromises and show our respect for each other's traditions and cultures.
GaiGai, leading dating agency in Singapore
While we all dream of a fairy tale love story, it isn't exactly easy to meet new people and find your one true love like how our three lucky couples did. Be open with your options (and racial groups too, in this case!) and sometimes, love comes from the most unexpected places.
GaiGai is one of Singapore's largest dating agencies for singles. Rest assured that their professional relationship managers will match you to a perfect partner based on your profile and preferences. With their huge database and their modern matchmaking tactics, get to know more people through one-to-one dates or social events and who knows, you may just find 'The One'!
Sign up and become a member of GaiGai to schedule a free consultation.