The weather this month is perfect for a picnic date. There are many picnic spots in Singapore to choose from like the Singapore Botanic Gardens, Hortpark, Marina Barrage, Punggol Waterway Park or Pulau Ubin, just to name a few. Whichever spot you decide on, set up your picnic blanket in an area with ample space so that it won't be too crowded or in the middle of a playground. Choose a place with lots of shade and secluded areas.

Credit: Pinterest
An afternoon chilling in beautiful lush greenery can be very romantic, and the right foods will boost libido making the picnic a great way to prime your date for some hot loving after. Pack your picnic basket with these aphrodisiac foods with your partner and see if the science holds true.
1. Fruit salad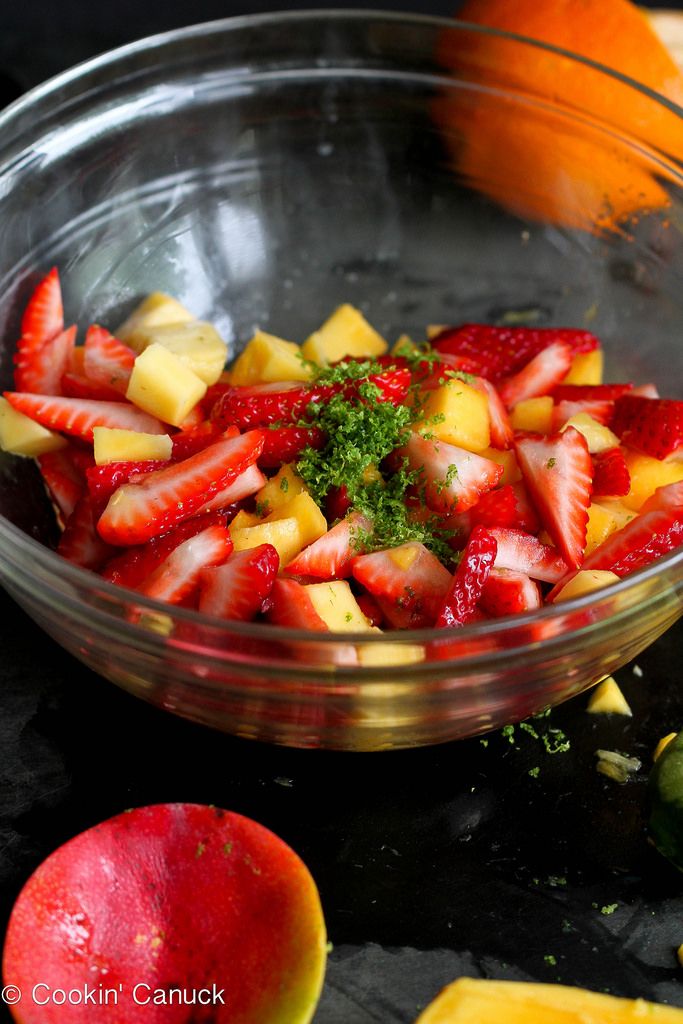 Credit: Cookin Canuch
This is easy to prepare and is a refreshing treat on a hot sunny day. Do include red juicy strawberries, mango and chopped up apples. By the way, did you know that according to an Austrian 19th-century legend, if a woman sleeps with an apple in her armpit and a man eats it the next day, he will fall madly in love with her? Haha, it's worth a shot.
2. Stuffed pita sandwiches
Credit: Hunts
A hungry person will not be in the mood for sex. So it's important to include something hearty in your picnic menu. You can get ready made pita bread from any good supermarket. All you need to do is slice on part of it open and it becomes a pocket into which you can stuff these aphrodisiac ingredients along with any of your favourite filling. I would include some steamed asparagus, chop the spears up into match stick length and season them with a bit of salt and pepper. Coat a chicken breast with lots of honey and pan grill it. Then slice it into thin slices perfect for stuffing a pita pocket. Meat make great aphrodisiacs. And in ancient Egypt, newlyweds were encouraged to consummate their marriage after the ritual drinking of honey. As a special touch, you can even add some caviar into this pita sandwich. You'll find caviar in small glass jars at the supermarket, and there's usually a comfortable price range from the affordable to the luxurious.Caviar has a long standing reputation as an aphrodisiac because of its association with fertility (it's an egg!). This indulgent food also has high zinc content, which is essential for blood flow and sperm production.
3. A bottle of wine
Credit: Veg Kitchen
What better way to get rid of inhibitions than some alcohol. A glass of wine can actually relax a person faster than a massage can. In moderate amounts, alcohol will increase your libido. This is because ethanol stimulates a primitive part of your brain called the hypothalamus, which regulates basic human functions, including sex drive. So don't forget to take along a chilled bottle of wine and a couple of glasses to your aphrodisiac picnic
Bon Appétit ! *wink wink nudge nudge*