Too much make-up can look like a cakey, wayang disaster. But even when your make up is on fleek, and you've pulled off the perfect looking cover up of all imperfections, while accentuating your features with the right colours of blusher and lipstick… guys still prefer women with less make-up.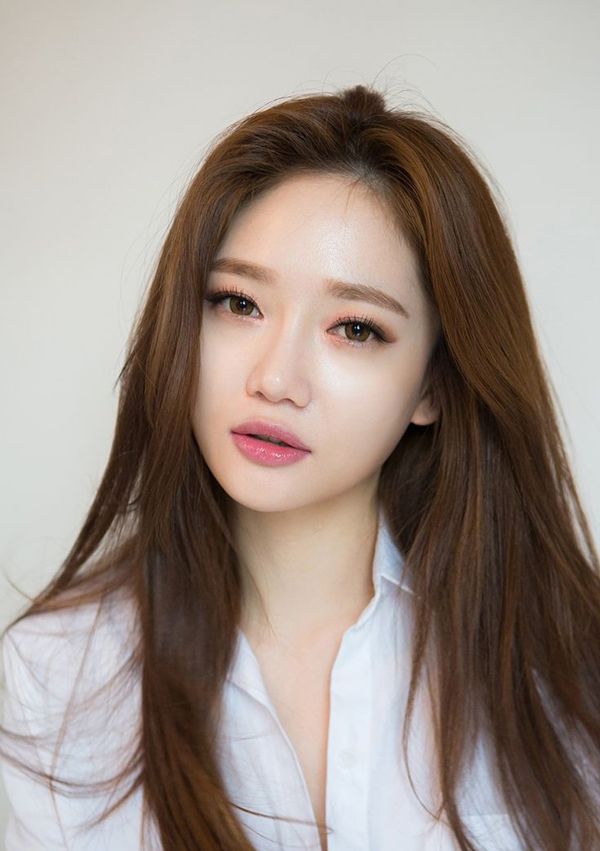 Credit: Pinterest
I know what you're thinking, men just say stuff like that to make themselves sound less superficial. Yet, when a heavily (read- beautifully) made-up woman passes by, he will turn his head! Sure, she may be attention grabbing… but the truth is, most men really do feel that women look better with a fresh face. This usually means that the woman is wearing nude tones, natural looking make-up or a look that is dewy fresh (don't worry, less make up doesn't mean no make-up!).
 
Coincidentally, women around the globe happen to be wiping off their makeup and posting no-makeup-selfies on social networks.
 
A Welsh psychologist said folks often misjudge just what the opposite gender discover appealing and, in the vast majority of situations, men like ladies who use up to 40 % less beauty products.
And here is why.
Allow Your Skin to Glow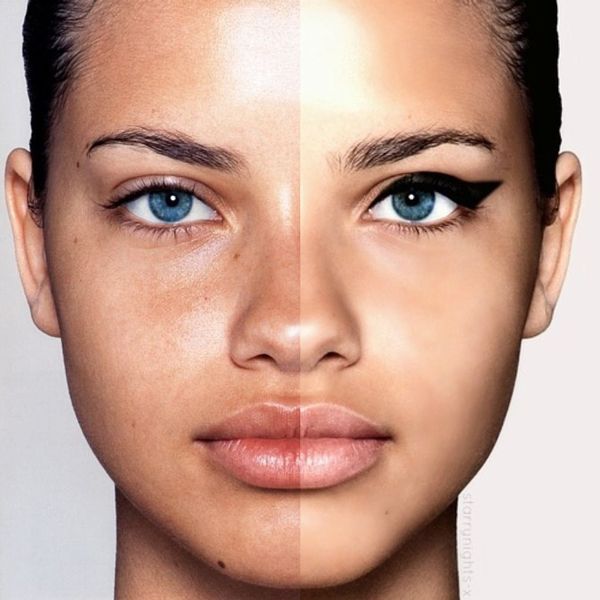 Credit: najd1993
If you are taking care of your skin with a healthy diet and drink enough water, chances are your skin will be good. Why cover it up?
Makeup Could Cause Skin Issues
Credit: Top Inspired
Layering on plenty of primer, foundation and concealer can lead to clogging of skin pores. The skin needs to breathe, in addition clogged skin pores causes duller looking skin and outbreaks.
It's Pricey and Time-consuming
Credit: Scisoft-gms.com
Look in your make-up bag or vanity top, just count how much you've spent on products (which you will have to replace every 6 months to 1 year!). Then add up how much time each day you spend doing your face up. Most women devote several hours of valuable time each week to doing their make up. I used to be one of those women, but I don't have time for that anymore and I'd rather spend my money on other stuff. Concentrate on getting good skin and you'll have significantly less to hide with makeup.
You look older with Makeup
Occasionally, no matter how we try to shape and conceal, we wind up caking on our extremely expensive foundations and powders, only to put facial lines and add years to our actual age. Selecting a lip colour much darker than your own can make you look sexy or vampish but it can also put years to your face. Take a page from our Korean and Japanese counterparts whose make up trends play up a clear dewey complexion and soft natural tones.
 
Makeup can be a gorgeous thing! It may highlight your very best features and conceal the ones you are much less pleased with. But similar to most other things, it needs to be employed tactically and moderately. So when it comes to make-up much less is more.