Sentosa Spooktacular is set to scare the living daylights out of thrill-seekers as it officially unveils four newly-crowned ambassadors for Sentosa's annual marquee Halloween event; the Pontianak, the Chinese Ghost Bride, the Dead Soldier and the Chinese Vampire.



These iconic ghouls of the Asian folklore will front the cohort of 200 ghosts, who were successfully recruited for Sentosa Spooktacular 2012, making it Singapore's largest Asian horror fest.

These new hires will populate Fort Siloso and its five new Horror Trails, a venue used for the first time in Singapore's Halloween history. Urban legends and its rich historical background has given Fort Siloso its rift reputation as a haunting ground for paranormal sightings, distinctively setting Sentosa Spooktacular apart from other Halloween events this October 19 and 20, and 26 to 28, from 7pm to 11pm.

Said Mr. Jimmy Wong, Events Director, Sentosa Leisure Group: "This year, it is all about authenticity when presenting horror at Sentosa Spooktacular. Fort Siloso today stands as a reminder to one of the most tempestuous chapters in local history. With the addition of our Asian supernatural entities, we were able to tap into their individual experiences and cultures to bring to life the Asian folklore that we grew up with. After all, what can be more realistic and scary than finding out if there is any truth to these urban legends?"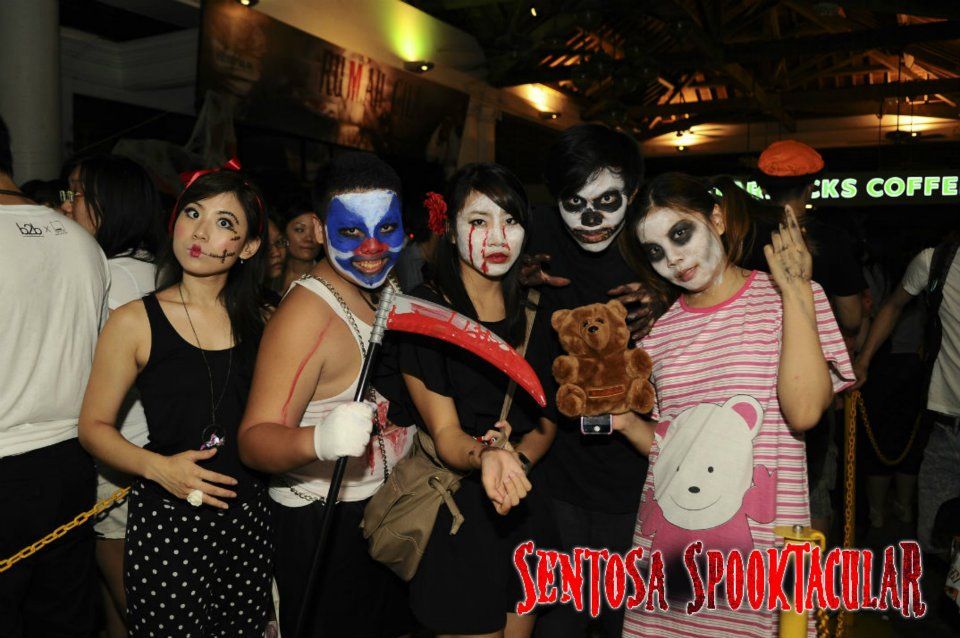 With Fort Siloso as Sentosa Spooktacular 2012's designated venue, its horror trails challenge fans and patrons to walk the fine line between myth and reality as these 200 spirits will meet with daredevil visitors at Sentosa Spooktacular's Horror Trails: Ouija Board, Camp Berhantu, Deadly Doll Studio, The Land of Lost Souls as well as The Last Sequel, to retell their hair-raising accounts of bloody murders, painful tortures and tragic deaths.




To maximise their evening of scares and nightmares, visitors are encouraged to descend into the Netherworld through the Sentosa Express Station at VivoCity, and hop onto the cob-web covered Ghost Rider Bus or Tram at the Beach Station. However, Sentosa Spooktacular also warns of other non-human passengers who may be hitching the same rides into the Netherworld.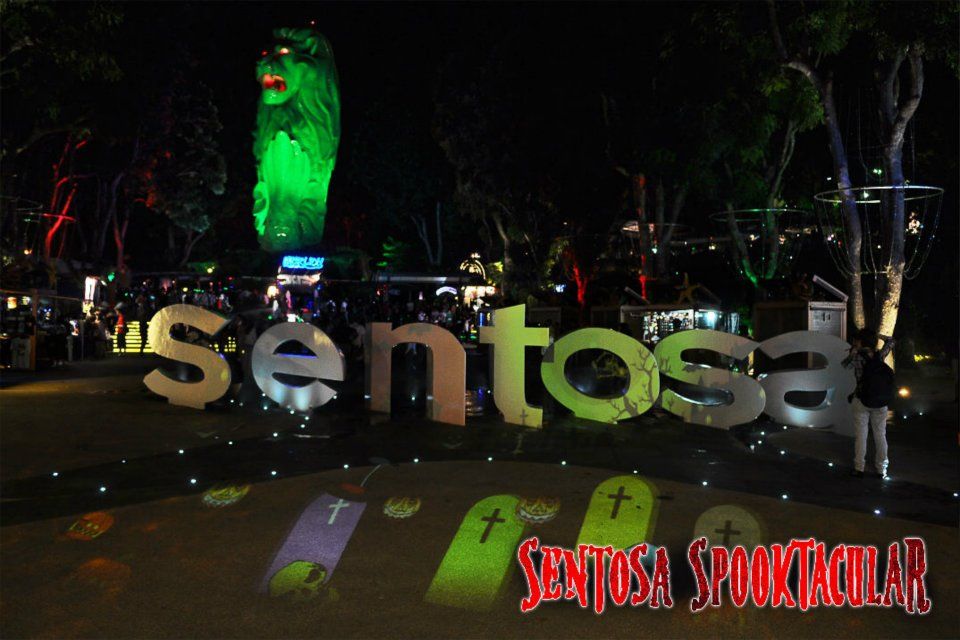 For the first time in this year's fright fest, Sentosa Spooktacular kicks it up a notch by transforming Fort Siloso into a full-scale Netherworld, starting right at the entrance of Fort Siloso. The Netherworld − playground of Sentosa Spooktacular's ghosts and ghouls, beckons with scenes of Singapore set in the 1950s. There will be several types of activity booths for this immersive horror experience, ranging from push-cart stalls selling devilishly delicious snacks such as dim sum and beverages, getai singers, to Spook stores as well as tikam tikam ─ all manned by original spirits of the once-existing hawkers back in the day.

For the super-enthusiastic, Halloween begins immediately on the Sentosa Spooktacular website (www.spooktacular.com.sg) and Facebook page (www.facebook.com/sentosa.spooktacular), where fear-enthusiasts can familiarize themselves with Spooktacular's Horror Trails, ghostly ambassadors and videos. Limited early-bird tickets are also available for purchase on the website.

In addition, the website has also launched a creepy Spook Call, a convenient way for visitors to spread the fear among their friends. The Spook Call allows users to invite their selected friends to watch a real-life story unfolds, followed by the most spine-chilling phone call to properly usher in the horrors of Halloween. Visit www.spooktacular.com.sg/unveil to make that call.

Sentosa Spooktacular now officially invites all to come play, if they dare.

Please refer to the following for details on Sentosa Spooktacular 2012

Event: Sentosa Spooktacular 2012
Date: 19th , 20th , 26th to 28th October 2012
Time: 7 - 11pm

Horror Trails:
1. Ouija Board (碟仙)
2. Camp Berhantu
3. Deadly Doll Studio
4. The Land of Lost Souls
5. The Last Sequel

Ticket Price:
Early Bird: $36 Till 15 Oct, limited tickets
Student Rate: $28 Valid for 19th & 20th Oct only (Limited tickets)
Standard: $48
Islanders: 15% off standard tickets
Tickets Available at http://www.spooktacular.com.sg or Sentosa Ticketing Counters