MyFatPocket.com is your daily online destination for everything female. We cover the latest in beauty, fashion, and lifestyle topics through compelling editorial and videos.
So why are we called MyFatPocket? 'Cause we're your digital best friend with all the inspiration and information for you to consume and fatten up those pockets.
Here you'll find easily-digestible advice and reviews in beauty and fashion, as well as a diverse range of aesthetics and cosmetics topics by our sister site, AestheticsHub.com.
As one of Singapore's leading websites for women, we want to share and connect with the female community at large. Our MyFatPocket Bloggers are synonymous with the millennial women of today – they're ambitious, in-the-know, and passionate in inspiring others through personal stories and life advice.
OUR TEAM
EDITORIAL & CREATIVE
Chloe Thio, Editor
Desmond Cheng, Multimedia Specialist and Videographer
Teo Chee Seng, Web Application Developer
Bernice Koo, Digital Marketing Manager
Vivienne Lim, Copywriter
BUSINESS DEVELOPMENT
William Tan, Client Service Manager
Chloe Thio
Editor
A writer of all things, and a huge consumer of pop culture. I also kickstart my mornings with a cup of tea. With a penchant for all things quirky, I believe there's beauty waiting to be discovered in every living and breathing day. Slave to my lovely ginger cat, Cattata.
Vivienne Lim
Copywriter
By the side of the everlasting Why there is a Yes–a transitory Yes if you like, but a Yes.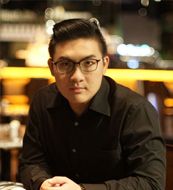 Desmond Cheng
Multimedia Specialist and Videographer
Desmond is the shy guy behind our MyFatPocket camera, and is known as the big and caring brown bear. Under his gentle demeanour, he packs a punch and is into bodybuilding and working out. He loves to travel and see the world, and of course, enjoys capturing the beautiful moments on his camera.
Teo Chee Seng
Web Application Developer
Chee Seng can't take spicy food at all, not even a little. He is a dog-lover and plans to have a golden retriever or corgi with his girlfriend in the near future. In his free time, he enjoys playing mobile games and often heads to the gym to burn those calories and build some muscles.
Bernice Koo
Digital Marketing Manager
Bernice is an introvert who loves travelling, health and fitness, and picking up new skills (especially languages and cooking). On her off days, you can find her at home watching K-dramas, or at a café chilling with friends. She believes that in everything we do, we should Live It Simple, as that is her very motto in life.
Huda Hanafi
Creative Designer
Say hi to Huda when you see her because she's definitely not the shy type and enjoys meeting new people. She loves playing tennis and enjoys swimming, but on the other hand, she also enjoys sipping her coffee and watching the world go by. She travels to Krabi at least once a year and plans to retire there ever since she discovered the serenity and good food there back in 2012.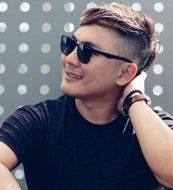 William Tan
Client Service Manager
William's Instagram feed is a telltale sign that he loves photography, cafehopping, and indulging in good food anytime. He enjoys immersing himself in good movies and is definitely a superheroes fan. He is known as the smiley guy in the office and never fails to brighten our day.