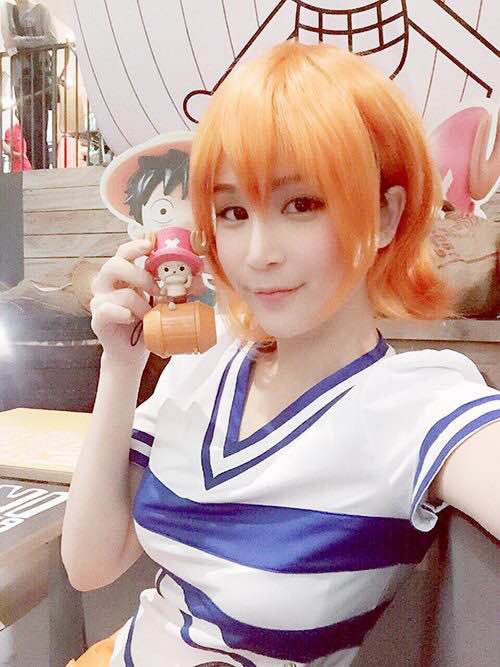 Once again it's anime time again, I've received so many snapchat asking me which anime is which and so I decided to write an entry about what are the current 5 anime that I'm watching now. To be honest, I watch more than 5 anime now but some of it is not from this season thus I would like to share the current season anime which I love to death. *cough* take note cause it seems like there are quite a few good ecchi anime.
In "anime" (Japanese animation) fan circles, when you say something is "ecchi" you mean it is erotic, but usually not with all-out sex or anything very vulgar. Well put it in a simple way, ecchi is like a more softcore "hentai" get it now?
Monster Musume no Iru Nichijou
Genres: Seinen, Comedy, Ecchi, Fantasy, Harem, Romance
Summary:
Monsters—they're real, and they want to date us! Three years ago, the world learned that harpies, centaurs, catgirls, and all manners of fabulous creatures are not merely fiction; they are flesh and blood—not to mention scale, feather, horn, and fang. Thanks to the "Cultural Exchange Between Species Act," these once-mythical creatures have assimilated into society, or at least, they're trying.

When a hapless human named Kurusu Kimihito is inducted as a "volunteer" into the government exchange program, his world is turned upside down. A snake-like lamia named Miia comes to live with him, and it is Kurusu's job to take care of her and make sure she integrates into his everyday life. Unfortunately for Kurusu, Miia is undeniably sexy, and the law against interspecies breeding is very strict. Even worse, when a ravishing centaur girl and a flirtatious harpy move in, what's a full-blooded young man with raging hormones to do?!
Gangsta.
Genres: Action, Drama, Seinen
Summary:
In the city of Ergastulum, a shady ville filled with made men and petty thieves, whores on the make and cops on the take, there are some deeds too dirty for even its jaded inhabitants to touch. Enter the "Handymen," Nic and Worick, who take care of the jobs no one else will handle. Until the day when a cop they know on the force requests their help in taking down a new gang muscling in on the territory of a top Mafia family. It seems like business (and mayhem) as usual, but the Handymen are about to find that this job is a lot more than they bargained for.
Prison School
Genres: Comedy, Ecchi, Romance, School, Seinen
Summary:
On the outskirts of Tokyo stands Hachimitsu Private Academy, a storied all-girls boarding school for elite young women full of potential and good breeding. But as the new school year rolls around, one tradition is going out the window: For the first time in the school's long history, boys are being allowed to enroll. But on the first day of school, only five boys make the cut. Kiyoshi Fujino, one of the lucky few, is thrilled by this discovery, his heart leaping with joy at the thought of being surrounded by all those girls, day in and day out. But little does he know of the shocking fate that awaits him.
Akagami no Shirayuki-hime
Genres: Drama, Fantasy, Historical, Romance, Shoujo
Summary:
Shirayuki was a young girl born with unique apple-red hair. She meets a famous but foolish Prince Raji, who falls in love with her at first sight and orders her to become his concubine. With nowhere else to go, Shirayuki cuts her hair and escapes to a neighboring country. While traversing through the forests, she meets a young boy, Zen, who helps her after she boldly cures his wounds but then gets poisoned by an apple given to Shirayuki. Meanwhile, Prince Raji sends out henchmen to search for her. What will happen to Shirayuki? What is Zen's true character? A refreshing fantasy story between an optimistic heroine and a prince who constantly stays on her watch.
Overlord
Genres: Action, Fantasy
Summary:
The story begins with Yggdrasil, a popular online game which is quietly shut down one day; however, the protagonist Momonga decides to not log out. Momonga is then transformed into the image of a skeleton as "the most powerful wizard." The world continues to change, with non-player characters (NPCs) begining to feel emotion. Having no parents, friends, or place in society, this ordinary young man Momonga then strives to take over the new world the game has become.
God Eater
Genres: Action, Demons, Fantasy, Military, Supernatural
Summary:
Anime adaptation of Bandai Namco's PSP action game series "God Eater."