When we were at Seoul, Korea, we spoke to Mikyung Song, a Platelet Rich Plasma procedure Patient (and a staff) at Mifamoon Dermatology Clinic. Platelet Rich Plasma procedure uses autologous blood, namely the blood drawn from your body and the effect lasts until it wears off by enzyme.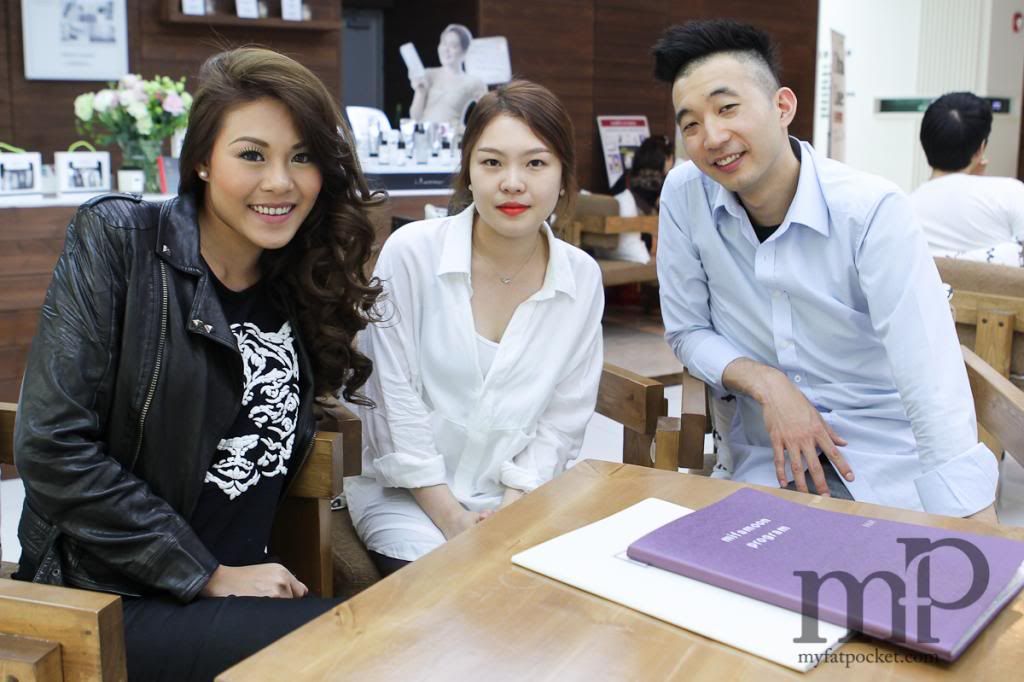 Mifamoon Dermatology Clinic is where "High-End" dermatology evolves; a place where you can realize beauty of skin and sensitivity.

Unlike many other dermatology clinics in South Korea, Mifamoon Dermatology Clinic has a dedicated anesthesiologist. This is in line with its pursuit of best service which is designed to render faster treatment through safe and accurate diagnosis of the skin.

Mifamoon Dermatology Clinic specializes in acne and pores, pigmentary disorder, skin botox, localized botox, dermal fillers, fat grating, hair removal and anti-aging. Dr Moon believes that…
"The underlined and flawless skin is the first step to beauty."


Mifamoon Dermatology Clinic & iLomys Healing Beauty Café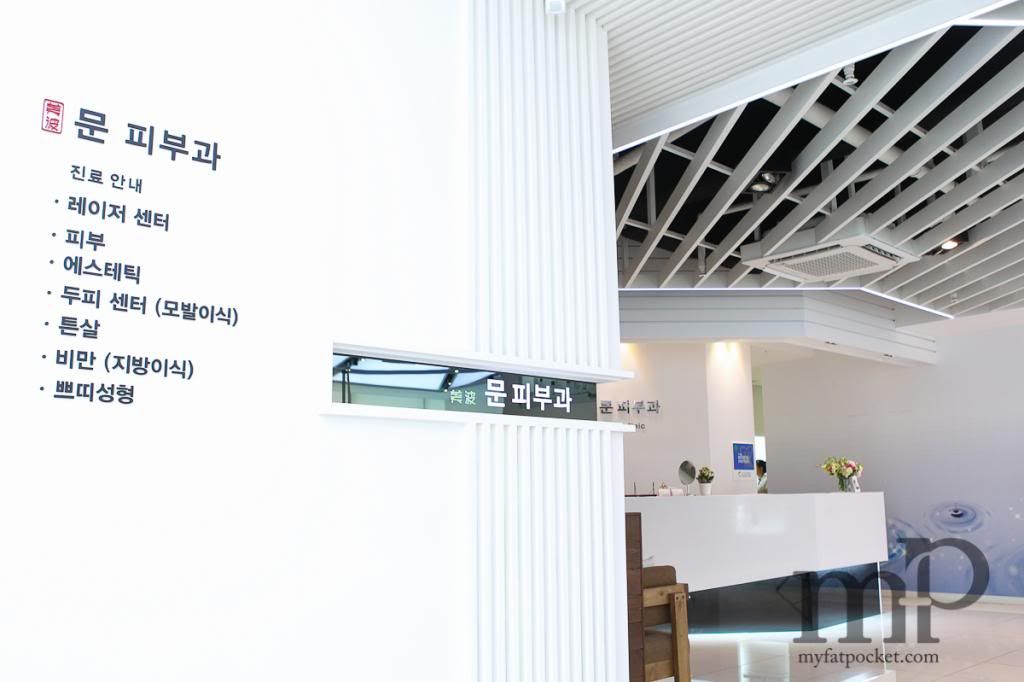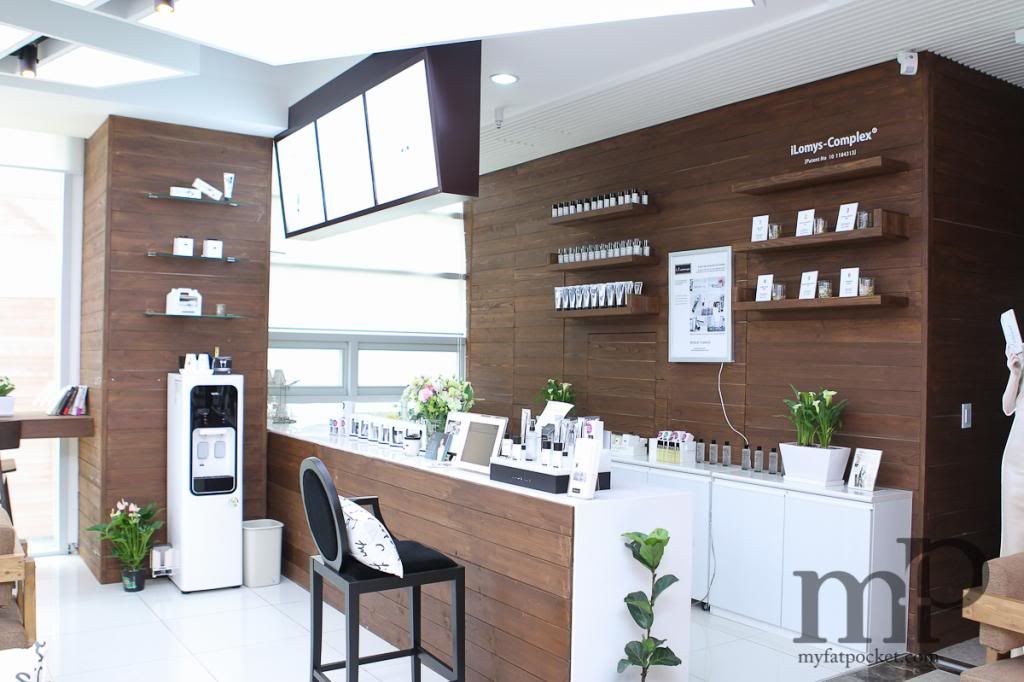 Located at 5F, 468 Gangnamdaero, Gangnam-gu Seoul, Korea, the clinic is big and spacious with white clean walls.
Tucked in the corner is a pantry-like area where Dr Mifamoon's cosmetics line from Illomys Cosmetics and Renew Derm Skincare, an innovative skin care line for sensitive and troubled skin developed by dermatologists, was located.

With a conceptual difference that dermatology is only simply for treatment of skin diseases, MIFAMOON Dermatology Clinic has been transformed into an emotional and considerate space where customers can take a rest after skin treatment by visiting their specialized cafeteria, "iLomys Healing Beauty Cafe".

They also have VIP and Couple Rooms designed for each customer and boast the best rest & treatment system that puts the emphasis on customers' privacy.


Interview with Mikyung Song, Platelet Rich Plasma procedure Patient by Dr Moon at Mifamoon Dermatology Clinic
At Mifamoon Dermatology Clinic, we spoke to a staff member, who is also a patient of Dr Moon.
Mikyung Song has been a nurse at Mifamoon Dermatology Clinic for few years. She has undergone the PRP (Platelet Rich Plasma) procedure which uses autologous blood, namely the blood drawn from your body and the effect lasts until it wears off by enzyme.
The special mixture of additives and autologous blood stimulates the growth of tissues connected to the derma and makes it fleshy. Unlike other fillers, PRP can be used freely in volume at one time and can be applied to many regions.


Want a Korean Celebrity Skin? Dr Moon is the Exclusive Dermatologist for a recording entertainment company

Having an impressive list of clienteles, an astute knowledge and unparalleled dedication, it came as no surprise that Dr Moon was Mikyung Song's choice when it came to her choice for a medical professional for her procedure.

Dr. Moon Deug Gon is a Representative Director and a regular member of the Association of Korean Dermatologists and the Korean Dermatological Association. He is the former director of Choice Dermatology Clinic and Ilomys Dermatology Clinic.

Dr Moon is also the go-to expert for those wanting to look like a Korean celebrity or idol. His impressive credentials include being the Exclusive dermatologist for one of the "big three" record companies in Korea with a strong market share and international operations.
Adding to his impressive milestone achievements include being the attending physician for MBC This Morning, KBS Morning News Time etc.
In 2005, he developed the Alopecia Laser, a laser therapy to treat alopecia (hair loss or baldness) that is different from the type of lasers that can burn or cut.
Two years later, he developed iLomys Cosmetic Renew–Derm Line, a holistic and environment-friendly cosmetics line that promotes natural skin beauty through the use of highly selected natural ingredients.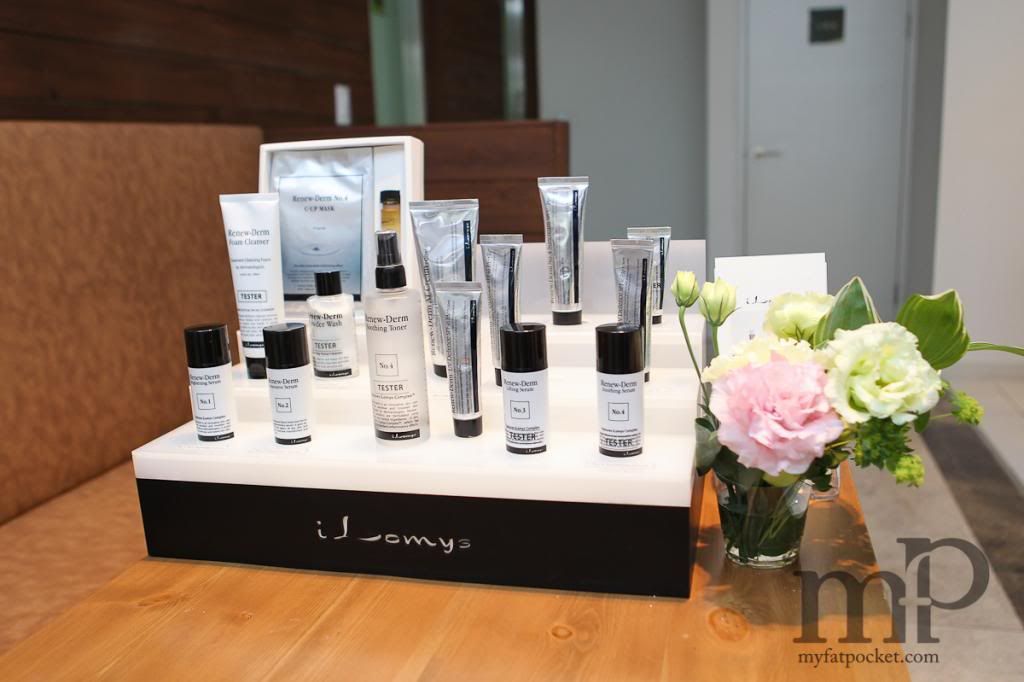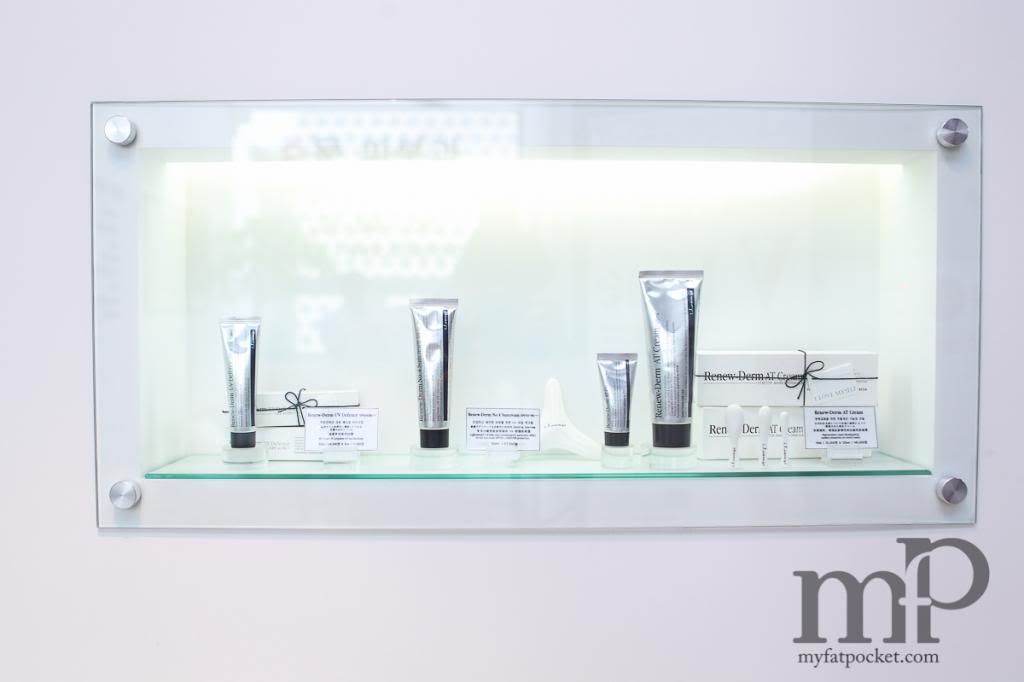 Dr. Moon Deug Gon has also obtained several patents including a patent for striae distensae (stretch marks) pharmaceutical water (No. 10-0914381) in 2009.
He has also registered a patent for Anti-inflammatory natural cosmetic composition iLomys-Complex™ (No. 10-2011-0090409) and iLomys No.4 C.UP Mask (No. 10-1168138).
iLomys Renew Derm No. 4 C-Up Mask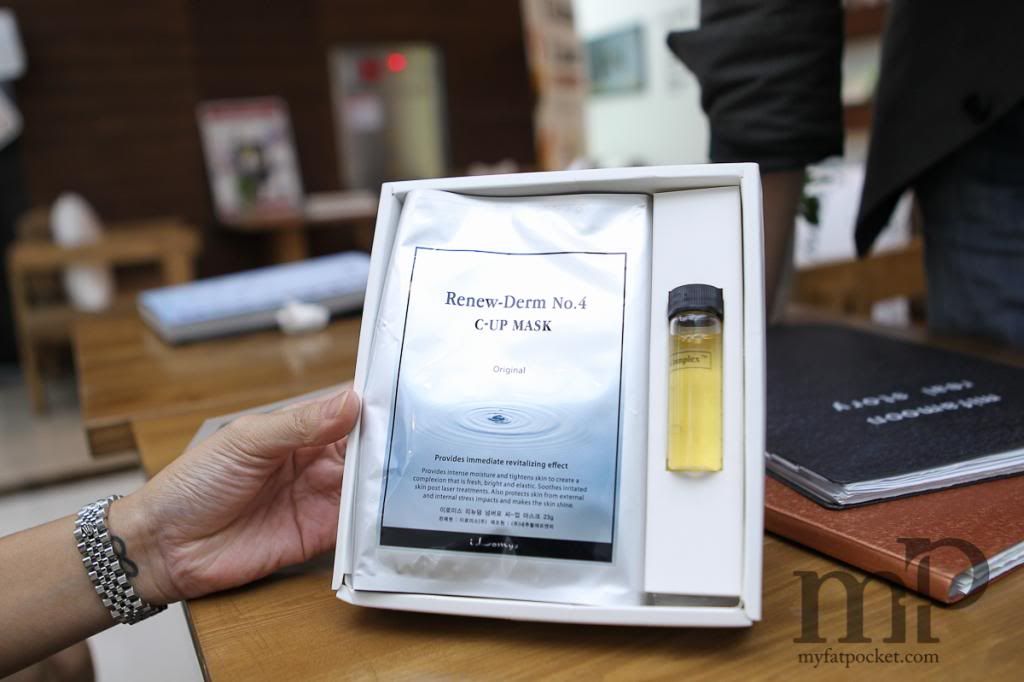 No.4 series for sensitive skin to improve immunity in the skin. Enriched with iLomys-ComplexTM, No.4 line is consisted of No.4 Toner, No.4 Serum, No.4 Suncream.
Pigmentation, breakouts, acne is caused by chronic inflammation due to exposure to external stress (UV rays, pollution, injury/wound). They strongly recommend the use of the No. 4 line, with high concentration of iLomys-Complex to strengthen skin resistance and immunity.
The researchers at iLomys developed and applied for a patent for iLomys-Complex; an ideal composition of natural ingredients extracted from turmeric, mistletoe and other plants.
iLomys-Complex can be used on very sensitive skin (prone to be irritation and redness) as well. It is proven to be anti-inflammatory, antioxidant and cools down the skin.
Dr Moon's impressive achievements and success is no doubt, in many parts due to his dedication and commitment in his continual pursuit of excellence.
His expansive list of clienteles speaks volume of his trusted ability and level of professionalism while his high success rate on the operating table reflects his in-depth knowledge not only of products and procedures but also the needs of a customer as well.
Dr. Moon Deug Gon truly stands heads and shoulders above his peers, befitting as a leader in his chosen field.

Mifamoon Dermatology Clinic
5F, 468 Gangnamdaero
Gangnam-gu
Seoul, Korea
Opening Hours
Mon and Fri: 10am to 9pm
Tue, Wed and Thur: 11am to 8pm
Sat: 10am to 4pm
Sun: 12pm to 5pm
Tel: +82 2 564 2065 or +82 2 569 2063
Fax: +82 2 561 2064
Clinic Profile: Mifamoon Dermatology Clinic
---
Related Articles and Videos on our trip to Seoul, Korea:
1. Indepth of Aesthetics and Plastic Surgery in Seoul, Korea by Key Opinion Leader, Professor Beom Joon Kim [Video]
2. Korean Author, Jeong Suhyeon, Talks about her Book, Face Shopper, and how Women can now Shop for a New Face, at iLomys Showroom [Video]
3. Aegyo Sal, Plastic Surgery & Aesthetics Enhancement Prevalent on the Streets of Apgujeong, Seoul [Video]
4. Interview with Mikyung Song, Platelet Rich Plasma procedure (by Dr Moon) Patient at Mifamoon Dermatology Clinic [Video]
5. [Editor's Review. Viewers Discretion Advised] Innofill Procedure Live Demo at Mifamoon Dermatology Clinic in Seoul, Korea [Video]
6. How South Koreans take their Beauty Products Seriously

7. Fashion Spotting in Garosugil, Seoul, Korea

8. Not only a Beauty Mecca, the Winds of are Blowing the Worlds' Interest to the Streets of Seoul, Korea for Fashion

---