Masturbation could be a healthy thing. But if you have weird toys to company your DIY sessions, you might need to seek professional help. Pronto.
Hyper-realistic Japanese Dolls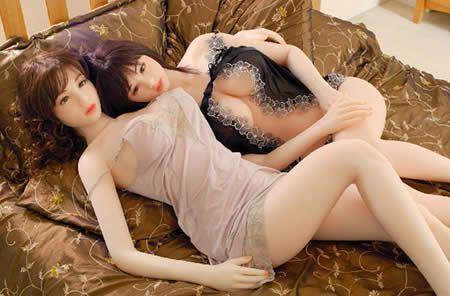 Thousands of men in Japan are selling out over $6,500 for these hyper-realistic dolls that meet all their needs, and don't talk back. Created by Orient Industries, you can customize it with a wide selection of faces and hairpieces fully interchangeable. All dolls are waterproof of course... (Link)
Artificial Hymen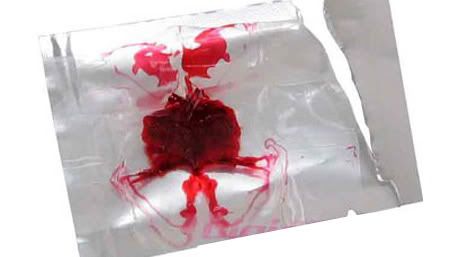 Sex-toy company Gigimodo created this "artificial hymen" --a plastic bag filled with... oh well, fake blood-- for those of you who either need to lie about being a virgin, or want to re-live losing their maidenly flower. Fake blood in our chocha? No thanks... (Link | Photo)

 Obama Dildo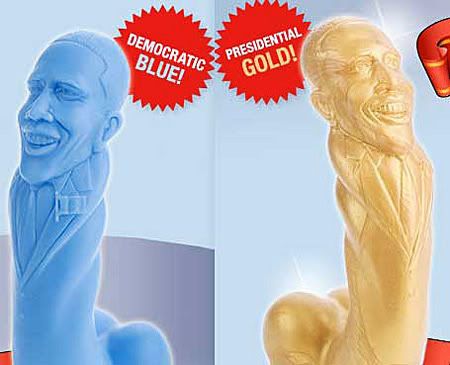 Just in time to insert some pork into the new stimulus package comes the "official" Obama pleasure toy. For only $34.95 you can get the "Head O State Obama Sex Toy", and you get your choice between "Presidential Gold" and "Democratic Blue". (Link | Photo)

Hooded Spandex Full Body Binder Sack
The thought of being bagged up like a birthday present isn't my idea of fun, but according to the site, this total body sack is "so comfortable, you could spend an entire night in it". (Link)

Eco-Friendly Vibrator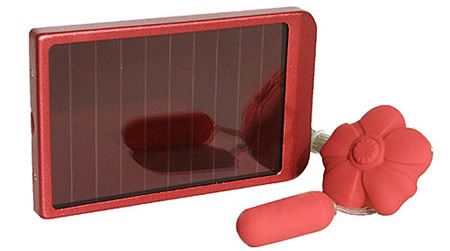 Love yourself and love your planet at the same time with Sola, a small bullet-shaped vibrator powered by the sun. The price of being green? $69.95. (Link)


Real Touch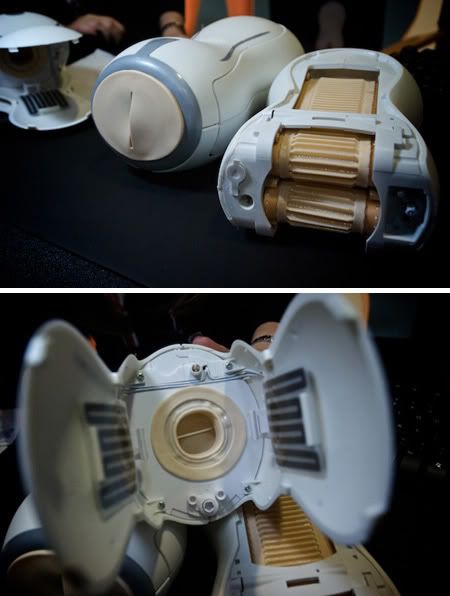 This computer-controlled "stimulation" device uses "specially encoded content" to bring a sort of virtual-reality experience to, um... a certain member. Using a host of technologies, the futuristic-looking computer peripheral simulates motion, adjusts temperature and provides lubrication. The encoding is deciphered by a custom Windows Media Player plugin and it's available for $150. (Link | Photo)

Cup Nude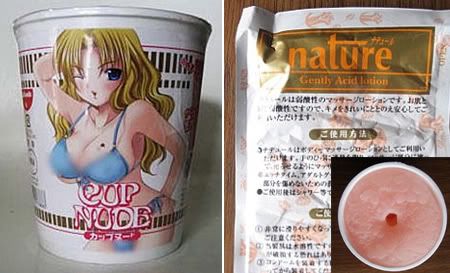 At some point everyone has enjoyed a fresh hot cup noodle. While the traditional instant little cup would satisfy your hunger needs, the "Cup Nude" on the other hand, satisfies a completely different need all together. Although similar in design, you will immediately notice upon opening, that this is not your average midnight snack. Complete with a packet of "Gently Acid Lotion", we are sure you will find some enjoyment out of this loving product, unless of course, there is real acid in that packet… ouch! (Link)

Hello Kitty Vibrator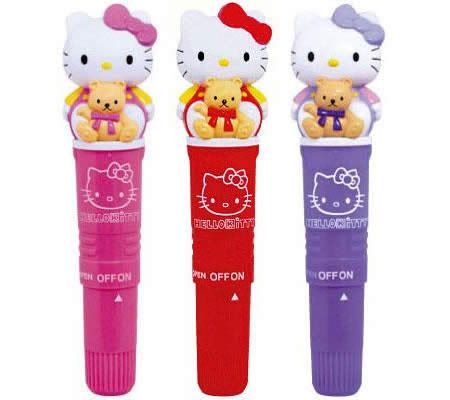 Originally marketed as a neck massager, this was one of the cult Hello Kitty collectibles that could only be acquired in Japan.
But a couple of things just didn't seem to fit the whole neck massager model. The first was the size and the shape. The second was the vibrating qualities. So that's everything then. And in even more colours - black being one of them. (Link)

Hizamakura's Lap Pillow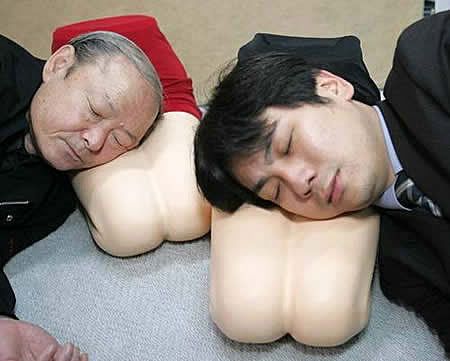 Here is something cooky. Normally you would think that resting your head on a lap would be for lovebirds. But not in Japan! They seem to have something of anything and that is exactly what the Hizamakura Lap Pillow is all about. It is shaped like the lap of a woman where you can perhaps sleep better knowing you are in good laps! Only the Japanese could invent something like this. Price? $142. (Link)

Gold-plated Vibrator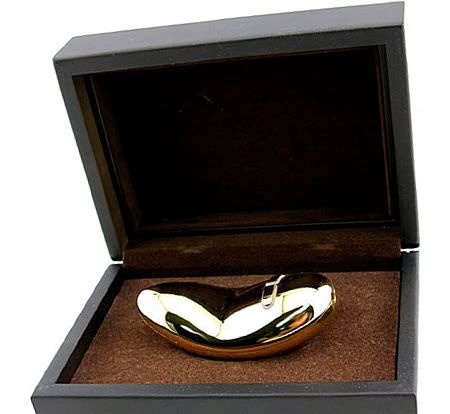 Meet the world's most expensive vibrator, a 18 karat gold-plated piece that weighs approximately 5 ounces and is 3 inches long. Made in Sweden by Lelo, it has a suggested retail price of $1500, but can be yours for as little as $999. (Link)
Compiled by Nora Vega for http://www.oddee.com