Forget socks, undies, wallets, and the usual run of the mill presents. This Christmas get your man the perfect present based on the type of man he is.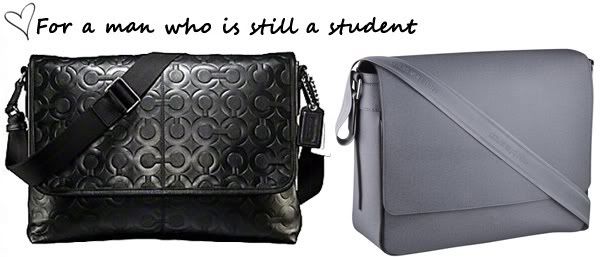 If your man is still a student, then get him a rugged leather messenger bag that he can tote to University.
A stylish leather messenger bag makes a great present for men as it's practical and yet not as common at the typical cheapo student back pack.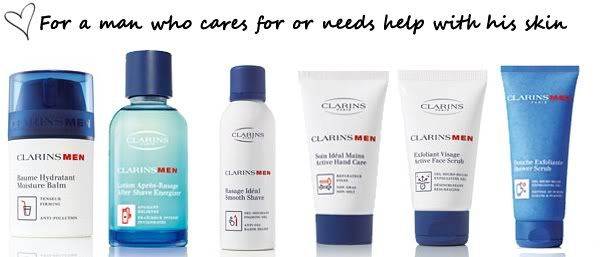 If he is a metrosexual who cares of his skin (or is a manly man that could use a little help in that department!), get him a set of facial products. At the very least, it should contain a cleanser and moisturiser with SPF.
You can shop high end brands like Lab Series and Biotherm Homme, or if you are on a budget, check out drugstore brands like Loreal for men.
To any other person, Monster Beats by Dr Dre Solo Headphones is just a really expensive headphone (S$430). But if your man is an audiophile, to him, this headphones are the best high performance, over-the-ear headphones designed for portability.
It has a built-in Control Talk remote and it can take calls on any compatible blackberry or iPhone.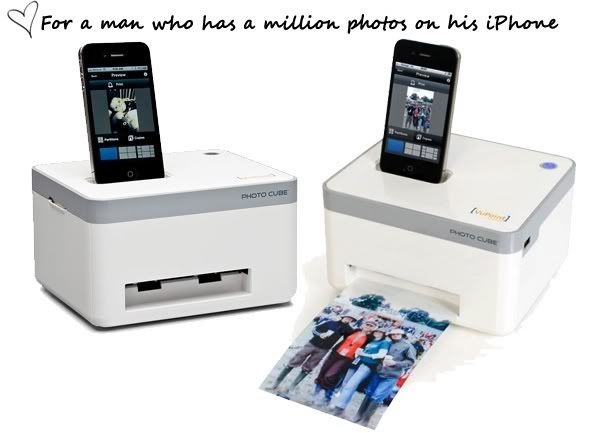 For the man in your life who has a million photos on his iPhone, iPhone Photo Cube Printer is the first printer that produces photo quality pictures directly from a docked iPhone. It does not require any computer or software.
The printer is controlled directly from a free downloadable app on the iPhone itself.
If you have over a thousand bucks to spare and your man is a Geek, splurge on the new Apple iPad2 Wifi.
t's thinner, lighter and more powerful than the first.
If your man drives but will never stop to ask for directions, get him a GPS system for the road.
These things come in a range of prices which will suit any budget (from as low as $100 for China made ones).
Give him something nostalgic such as this Memory Gift website a shot. If you know your man is fond of a certain cartoon character or toy from his childhood that is no longer in production, or he likes a particular brand of aftershave that he can no longer get, the people at Memory Gift will hunt it down for you.
All you do is specify the type of gift you are looking for and your budget, they will do the searching for you.
Put together a personalised gift basket for him.
You can put in his favourite bottle of wine (or 6pack of beer!), chocolates, jerky and you can even throw in little self-made coupons for treats in the bedroom (like a massage) which he can claim anytime he wants to!

If your man is a thrill seeker, don't give him an object, give him an experience. Some unforgettable experience gifts in Singapore include, kart driving, his first indoor sky diving session at iFLY, kayaking courses at East Coast, simulated flying lessons at Flight Experience and the Mega zip on Sentosa.
Or take him on a holiday.
If you are buying a present for your baby daddy, consider getting him a picture gallery frame set. Every devoted father would cherish photographs of his family. You can get simple wooden photoframes from Ikea.
Fill the frames with meaningful family photographs. You can change any high resolution coloured digital image into a black and white one using Photoshop or any free online photo editor.
Check out what the rest are sharing about Love & Relationships in our Forum!