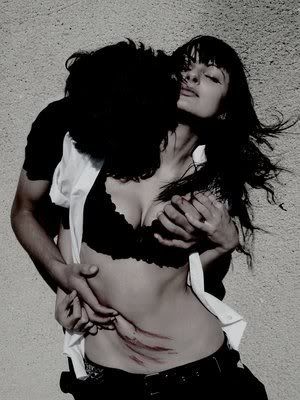 Dedicate your love message to him this month of romance and passion.
Tell him that you love him.
Upload photos of the two of you or the movie that you made for him.
Surprise him by declaring your love for him to the whole wide world.
Make your friend covet for that kinda love you have for your man.
Make an ex-boyfriend jealous knowing how happy you are witih your new lover.
Whatever your reasons are, leave a dedication on our COMMENTS Section. All you have to do is log in/sign and dedicate! It is that simple!
Upload your images or video. It can even be the music video of your song from Youtube.
Just copy the embed html from Youtube, click on the movie icon on our comments section and you are done!
The best dedication will win Magic Finger Series II E *Limited Edition* from Madame Oui. (While stocks last) Dedication will close on 28th February at midnight!
Oui is an establishment that is exclusively created for women by women. Madame Oui feels that women have the same right as men in exploring their sexuality and centers of pleasure. Their mission is to provide an environment of privacy where your concerns regarding your sexuality and sensuality are well protected.
Visit her at http://the-madame-oui.blogspot.com