My version of Heaven is British humour, French cusine, German technology. While Hell is British cuisine, German humour, French technology. As stereotypical as this is going to sound, much like my preference of humour, food and technology, my general opinion of dating men of different nationalities has been formed by personal experience over the past decade of dating.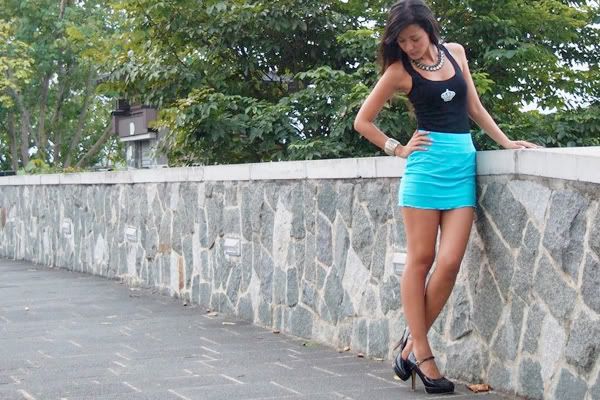 Top 3 Best Men to Date



American

Did that cause you to gag? I realise Americans don't place highly in polls and surveys when it comes to dating. I think it's because the majority of the women polled were American to begin with, and perhaps are sick of their own countrymen. Plus, who wouldn't lust after a charming European accented foreigner after listening to Gerard Butler in the movie P.S. I Love You ?

But my experience of American men has been that they are a chivalrous lot. They open doors, they insist on paying for dates, paying for your taxi ride home if they cannot see you home themselves and they tend to leave generous tips (for the waiter, not me!). Most (if not, all) of my American male friends are absolute gentlemen. They also make interesting company because they are boisterous and easy going.


Scottish

Ok, maybe I am a tad biased, since I am about to marry one... but you can either skip this paragraph or hear me out.

To be fair, I shall start with the drawbacks of dating a Scottish man. They love football, they drink a lot and they have terrible short tempers. However, Scottish men have their finer points. I love their sense of humour (much like the English, only without the stiff upper lip..lol), they delight in self-deprecating humour, and they are not arrogant at all. They are also manly men, so don't expect some sensitive new age guy, but he will definitely be someone you can depend on. To top it off, you've got to love a man in a kilt, and what's under it!


Chinese Indonesian

I liken Chinese Indonesian men as the Jewish of Asia. They're a minority in Indonesia yet have risen above any unfairness or adversities to be some of the most successful people in the country and exercise a critical influence on key sectors of the Indonesian economy. For a girl who has always been attracted to intelligence and power, that is HOT. On top of being intelligent and resourceful, Chinese Indonesian men make good husbands because of their Asian cultural roots. They value family and respect women. My Chinese Indonesian friend recently told me that he started dating only later in life (after University) because he felt that he needed to have a job, a car, and his own money first before he was worthy of taking a girl he likes out. You can be sure, if he dates you, you are special and will be treated that way.
Top 3 Worst Men to Date

German
The Germans top my list as the worst people to date. Their language is so guttural and their accent unattractive... I keep thinking of Arnold Swazzernegger circa the late 80s, even though I am well aware he was from Austria (same difference!). Generally, the Germans are notorious for not having a sense of humour because they take everything too literally. I've dated a couple of Germans in the past. Lack of laughter aside, this one was so unromantic, he bought me some Lush Soap from a business trip away. When he arrived back in Singapore on my birthday, he presented it to me, in a pre-wrapped pink bow. I was very impressed until I happen to spot an exact same Lush soap hamper (pink bow and all) in his luggage, with a tag wishing his secretary a Happy Secretaries Day. I was not impressed.

This same German never once offered to drive me home when we were out dating, and everytime I went over to his place for a dinner date, I would have to walk down a dark Nassim hill in the middle of the night to get to the main road for a taxi, ON MY OWN! Oh gosh, I'm not asking you to drive me home, or pay for my taxi, but at least walk me to the main road! This scenario would never happen with any American, Scottish or Chinese Indonesian I've dated.

It is also rumoured that Germans tend to be unhygenic down there, but I can't vouch for that.



Swedes

I think physically, the Swedes are some of the best looking men in the world (women too), the Austrians come in a close second (but they're as unfunny as the Germans). But I don't like dating Swedish men because of their mindset.

Gender equality is deeply ingrained in Swedish culture. When going out with a Swede, don't forget to carry enough cash and your credit cards too, for good measure. It is the norm that women are expected to split the bill on a date. I don't mind paying for things, or treating my boyfriend to a meal... on my own accord, but I think it's very unromantic for a man to expect a woman to pay for her meal on the date.

Swedish Men are usually hesitant to make the first move towards a committed relationship but then they don't like their women to be pushy either. So much for their ingrained equality, eh?



Indian

I think dating an Indian in the past made phobic of ever marrying one.

When I observed my Indian BF's parents, they seemed happy enough, but I noticed that the husband would go out and have a pretty active social life, but the wife was expected to (and she did) just stay at home. Later on, red flags started flashing when my BF would not want me to go out clubbing with him (we were in our late teens, very early 20s), and when I went out with my own friends instead (I'm sure as hell not going to stay at home waiting for him!), I was not allowed to go to the same clubs him and his friends were at. Considering that back then, the regular places were China Black and Zouk... it was pretty hard to avoid him! I think Indian men make bad lovers because they tend to have archaic views about women and their place in society.

What about you? Who in your experience are some of the best or worst men to date?
Check out what the rest are sharing about Love, Relationships and Sex in our Forum!