We've all had those pre-interview outfit panics where all of a sudden your wardrobe turns into a daunting library of mismatched garments and terrible patterns.
The black skirt won't go with your brown brogues, the button-up collar of your crisp white shirt is choking you and for some reason you're wearing tartan.
You didn't even realise you owned tartan. Blind panic has set in and you're wearing a sock as a pocket square.

Avoid the freak-outs and the hassle by employing a few tried and tested simple tricks to ensure that you turn up cool, calm and collected.


Shoes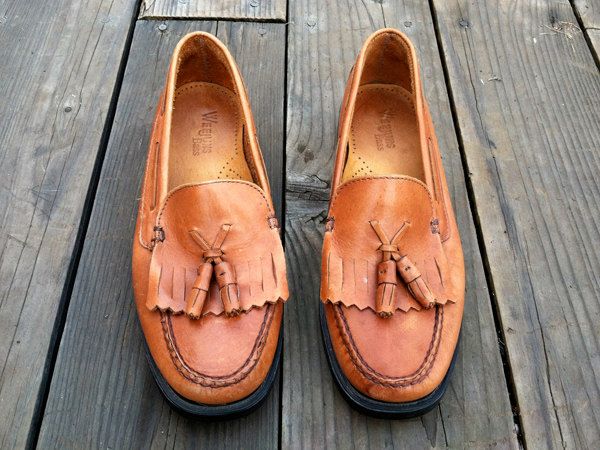 You might be tempted to stuff your feet into a pair of black court shoes but only do this if you know you're not going to be walking around much. I once wore a pair of new summery wedges to an interview half an hour's walk away, and had to spend half an hour sitting through it pretending that my feet hadn't been cut to ribbons. If you've ever been in a similar situation and had to walk halfway home barefoot you'll know the importance of sensible shoes. Always have a pair of black, polished, comfortable leather shoes you can rely on. Heels are fine if they're tried and tested for comfort, but Bass Weejun does some sturdy and beautiful loafers ideal for interviews.
Shirt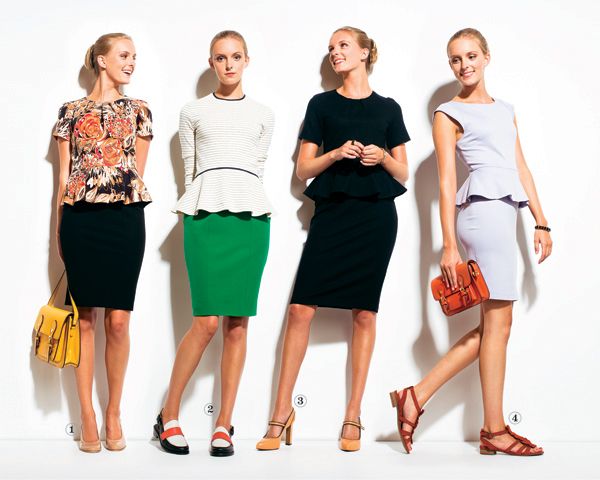 It's important to dress to your body type at all times but in an interview scenario turning up with an outfit that looks both professional and tailored gives the instant impression of self-awareness and organisation. Go for a fitted, plain blouse if you are petite in a neutral tone or colour; or a short sleeved turtle neck if you're ample in the chest region. For those who have an intense dislike for their midriffs; opt for a peplum top which will draw attention to your neck and shoulders and shield your middle from scrutiny with a delicate overskirt. Detail here is key. You need to be dressed smartly but with an element of elegance which is perfectly suggested by a design feature such as a peplum frill or high quality fabric.
Trousers
Or trousers, depending on how you feel! ) A pair of plain fitted trousers is always a safe bet, and black is lovely and slimming. If you've been gifted with long legs, opt for an A-line skirt to the knee; if you haven't, go for a maxi skirt. These looks will retain elegance and a demure sense of modesty whilst maintaining a stylish edge. If you're pear shaped opt for a puffball skirt and a waist cinching belt.
Accessories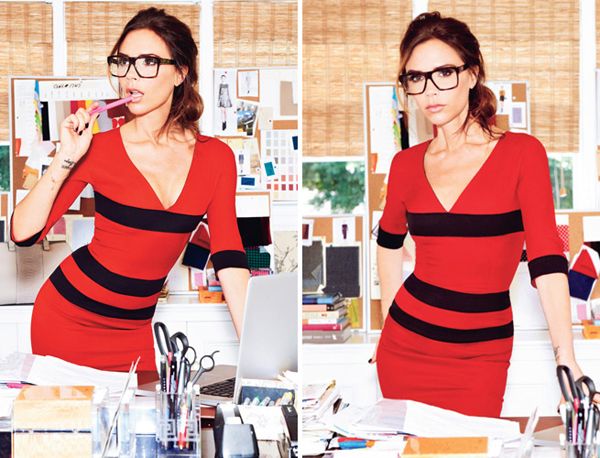 Keep any jewellery simple and understated. Try to stay away from fussy details with tassels and fur and the bling factor; you want to impress your potential employer with your own natural sparkle! If you're wearing a belt or a necklace or a bracelet, try to keep them minimal and singular. A stack of bangles all the way up one arm will not only be cumbersome, they'll be unnecessarily distracting. A pair of designer glasses is always a fantastic touch, so if you're the glasses-wearing type be sure to invest in some sleek eyewear.
Try to get your outfit ready and your bag packed the night before. Make a conscious effort to remember everything you'll need to take and where you saw it last. You can make a list if you need to. Are there any tips you'd recommend for creating the perfect job interview ensemble?
Susannah Perez is a fashion and beauty blogger who writes for Valley Optics. Her must-have accessories for a successful interview are her lucky pants and her battered diary.