The dragon year has lots of luck and strength to bring us so herald the start of the lunar calendar with contemporary cheongsam.
Cheongsam is the oriental Little Black Dress. It hugs your body in the most ladylike fashion and shows off the curves without looking vulgar.
Whether you are a size 0 or big and beautiful, cheongsam is perhaps the prettiest traditional costume of the East. If you are sick of what Chinatown brings you, why don't you opt for designer pieces?
A great dress is an investment. And a good cheongsam, never goes out of style!
According to www.gotohoroscope.com, "The Dragon symbol of the 2012 year is an intelligent and laborious worker who never puts aside work though sometimes this leads him to excesses. The water Dragon has enough courage to face challenges and easily finds weak points that stand on his way to success."
So dare to don! Get those tongues wagging during your Chinese New Year visiting on that hot gal in that sexy figure-hugging dress!
Ne Tiger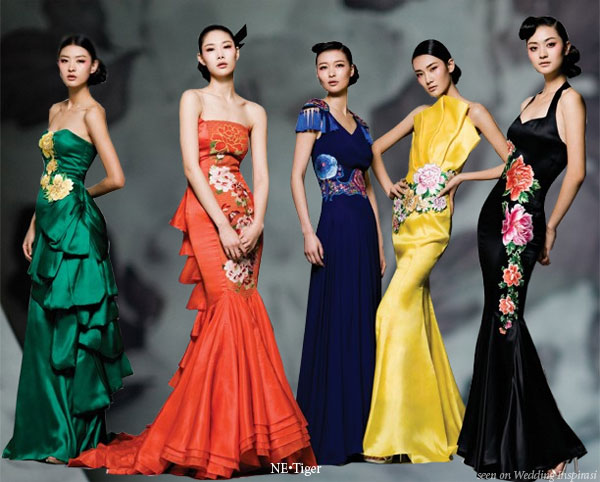 Louis Vuitton
Custo Barcelona
Haider Ackermann
Vera wang
Dries Van Noten
Philosophy di Alberta Ferretti