Pants have always represented power. Especially on a woman. 100 years ago, it was awkward to see a lady in a pair of pants. Today, pants are a woman's fashion item.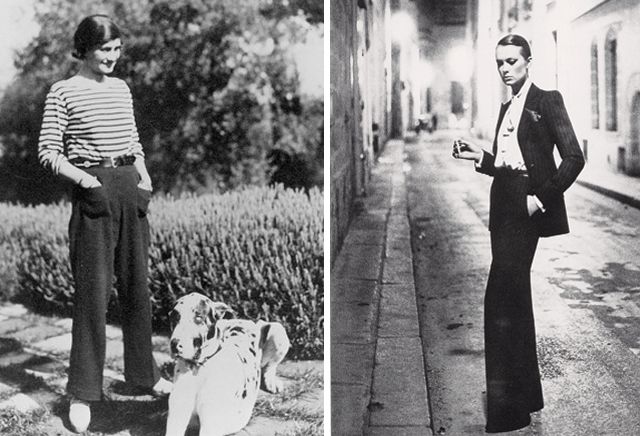 Left : Coco Chanel in Breton tops and wide-leg pants. Right : Yves Saint Laurent's Le Smoking Tuxedo.
More and more celebs are caught in the pant suit fashion, adding a dash of their own signature and style with adding heavy jewellery or a dash of colours.
Many are swapping the gowns for the androgynous pant suits, even on the red carpet. But which version will we look like - the Stiff-like corporate minions kind or the sex kitten Megan Fox version?

How does a lady own the look and still look desirably feminine? Many fashion gurus advise to sexify the style. Here's how:


Who says a pant suit need to be covered-up option? Wear a bra top (midriff-covering kind) and exposed that silhouette of your cleavage. It is important to wear a good push-up bra for the best effect.


Structured shoulders, and tapered legs for an updated silhouette. Bustier or lacy underlay can be added to softened the menswear-inspired look.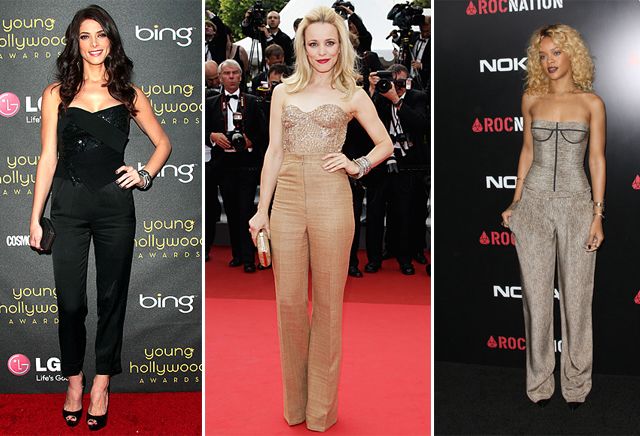 Opt for more fun and sexy approach by pairing your tailored pants with detailing corset.


Forget layering. If you have it, flaunt it and these celebs certainly have fabulous body! Rock the pantsuits with deep plunging neckline and look drop dead gorgeous!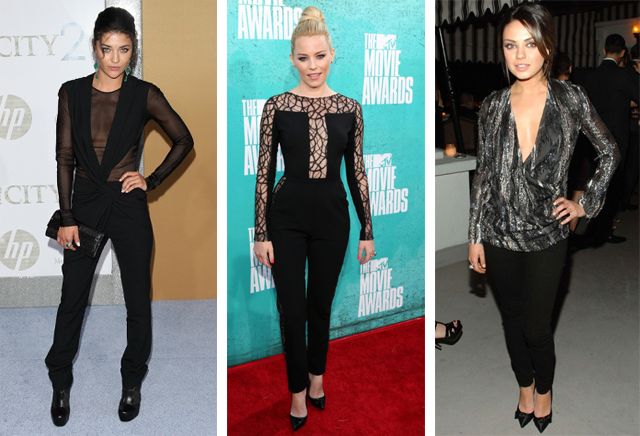 Wearing black tailored pants doesn't mean you need to be boring. Spiced up the look with stylish and sexy blouse. It will definitely bring you from blah to wow in an instant!


We definitely know who is calling the shots in Rihanna's life!

A good cut and a sexy cleavage is all it takes to make the pant suit look work that extra mile.
Zip up and take charge! Don't let others wear the pants in your life.