Art is what you can get away with. - Andy Warhol

There's something in life you can't get away with, but it's different with art. If only Andy Warhol would have known, the love affair that we have with pop art lasted until today, and we're pretty much sure it will last a lifetime and the only affair we can get away with ;)


Pop Art has made its way in London and New York over 50 years ago. It was the most influential art movements of the 20the century. Who knows the revolution of pop art started with the simplest item from our daily lives. Andy Warhol shook the world of art when he portrayed iconic American objects such as Campbell Soup cans in a new way – which is very bold and imagery.

As pop art continues to be on our wall decorations, undoubtedly it has definitely made a great impact and influenced the fashion world over the decades. It's always an interesting dynamic when fashion and art intersect. In pop art, colour played a big role with bright, bold colour often splayed in geometric patterns. In most cases pop art interacts with objects drawn from popular mass culture and everyday life. Very often you can find series of images with faces of famous people.

Andy Warhol embodies the Pop Art movement. He was obsessed with fame and glamour of Hollywood and his famous painting of Marilyn Monroe has become an icon of pop art.

"Art has an important place in my life and my work. I have been inspired by many painters and have always believed that art is not only a part of culture but also a part of life …." Yves Saint Laurent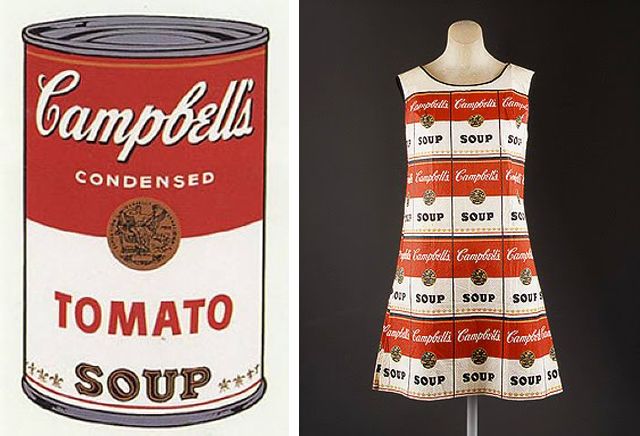 In 1967, Campbell's decided to capitalize on Andy Warhol's inclusion of their product in his art by selling a paper dress with their soup cans as the design.

Ever since Andy Warhol turned the world of art upside down, our eyes have never look on things surrounding us the same again. Art influenced fashion, modern design and architecture. Fashion has always had a place in art. Today pop art still inspired designers and runway couture.

We take a look at some of the designers who have done a fantastic job capturing the vibrancy colours and energy of Pop Art Fashion.




Yves Saint Laurent shocked the world of fashion with his 1966 Pop Art Collection and 1965 Mondrian-influenced collection consisting of checkerboard dresses in primary blocks of colours.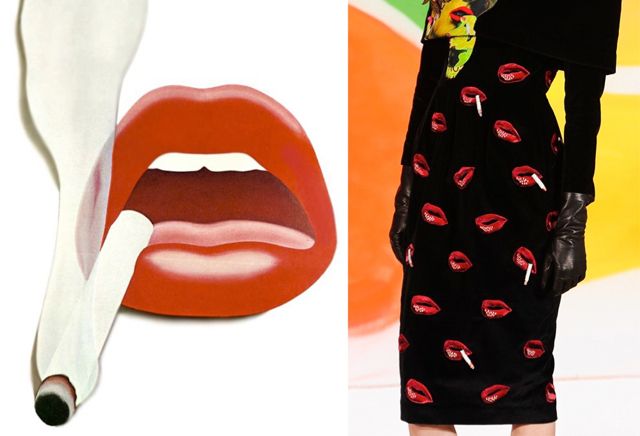 Indian designer, Manish Arora find inspiration for his FW 2012/2013 collection from pop art artist Tom Wesselmann 1967 painting, "SMOKER, 1 (Mouth, 12)"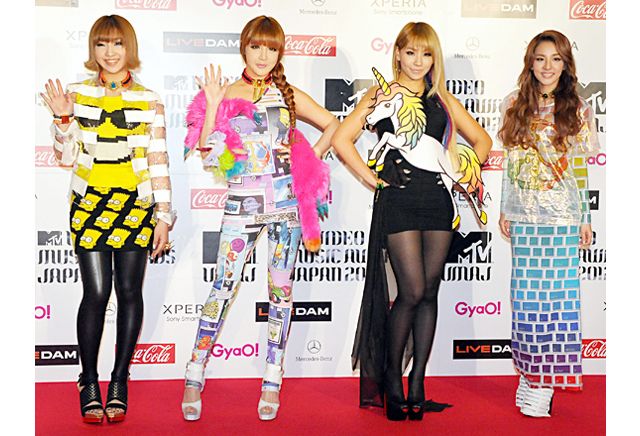 The American fashion designer Jeremy Scott is known for his humorous prints – mixing the essence of fun and fashion. He designed the stage outfits for K-pop girl group 2NE1 global tour concert this year.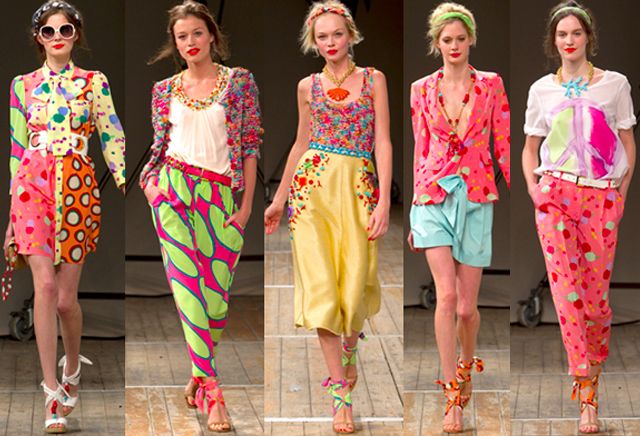 Moschino's sister line Cheap and Chic playfully delivered wearable pop art fashion in mismatched patterns and colours.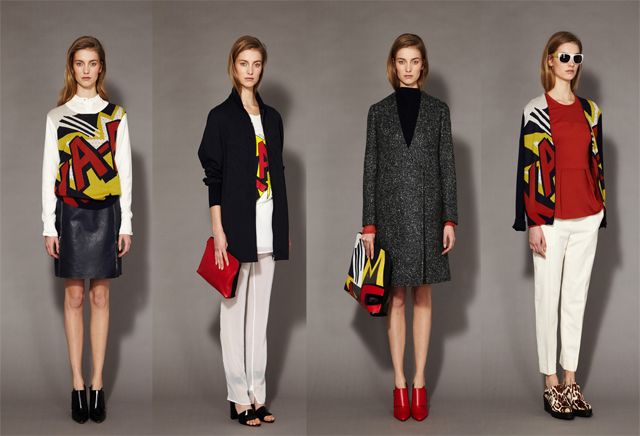 Phillip Lim knows that we need to inject some fun into our work wear without coming too loud.




Katy Perry should have been the Princess of Pop Art. Her fun and quirky taste in fashion is definitely what makes her "pop" in the music industry.